Calling all chocolate lovers! Have you every tried virgin, unroasted chocolate? Now is your chance. Brooklyn's small-batch gives us the scoop and the opportunity to enter to win a six-month supply of chocolate.
a Rafflecopter giveaway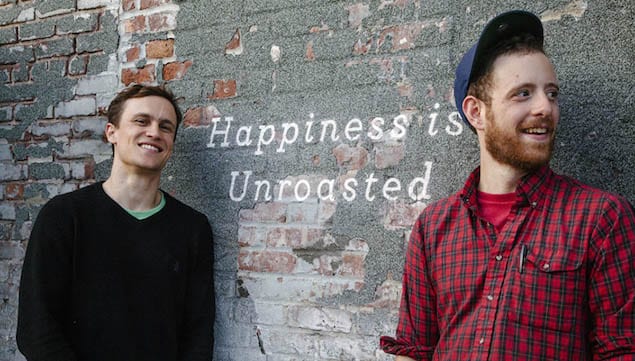 Made with integrity in Brooklyn, New York, Raaka Chocolate is redefining the chocolate bar experience. Using virgin, unroasted cocoa beans the Raaka duo has been creating the sweet since 2010. The unroasted cocoa bean chocolate bars are as complex and interesting as an unusual bottle of wine. Not only do they make chocolate, but they pride themselves on having a creative, collaborative work environment to inspire their employees and the community around them.
Check out our interview with founders Ryan Cheney and Nate Hodge and enter to win a six month subscription to their First Nibs program. Each month you will receive a selection of seasonal chocolate bars and unique flavors you can't find anywhere else. Also, check our their First Nibs program as a delicious holiday gift idea for your favorite chocolate fiend.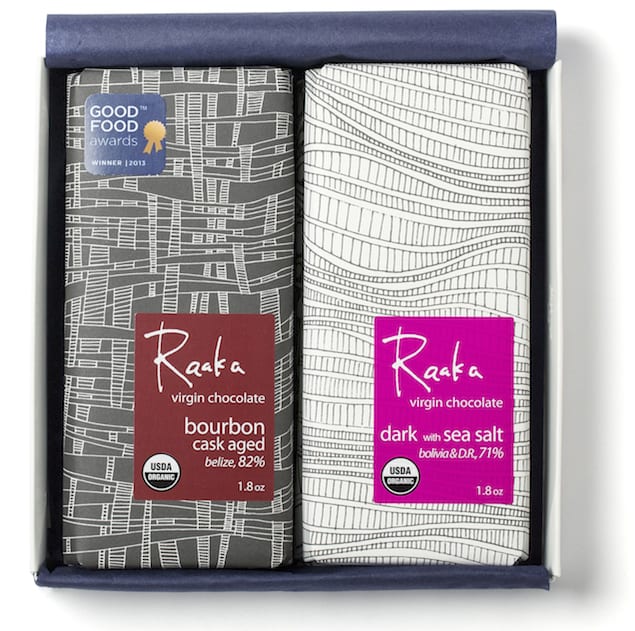 What are the main flavor and texture differences between traditional roasted chocolates and your virgin unroasted cacao?
Nate Hodge: We love the flavor of the unroasted cocoa beans. I view the flavors of the bean as almost an unharnessed energy. What we're trying to do as a chocolate company is harness the bold flavors of the cocoa beans, without altering their flavors. When chocolate companies roast cocoa beans, they're developing flavor, but they are also altering it. This is definitely the main thing that makes Raaka different from other craft chocolate makers, but we also like to be a bit more playful and/or experimental with our flavored chocolate bars.
Is there an unusual bar flavor that you are especially excited about in your limited edition series? What is your favorite classic flavor?
NH: We're doing a series of hardwood infused bars; Cherrywood, Applewood, Maple. I'm super surprised by how much flavor cherrywood contains. I'm really excited for people to taste the bar. When I learn something from making First Nibs (our limited edition series) series and I can convey that new knowledge to our subscribers, that's when I feel the program is really working and doing something special. My favorite Raaka standard is probably our Bourbon Cask Aged bar. It's 82% dark chocolate, which is one of the darkest bars you can pick up on a Whole Foods' shelf, but the cask aging gives the chocolate this awesome mystery sweetness that gives the illusion that the bar is much sweeter than it actually is.
Is there a bar you would recommend specifically for fall?
NH: Definitely our Maple and Nibs bar. Maple is my absolute favorite cold weather ingredient. This bar is crunchy and uniquely sweet. The Alto Beni Cocoa Company had to overcome a lot of obstacles to get their beans out of Bolivia this year, so we're also really proud of them and how good the beans taste in this bar.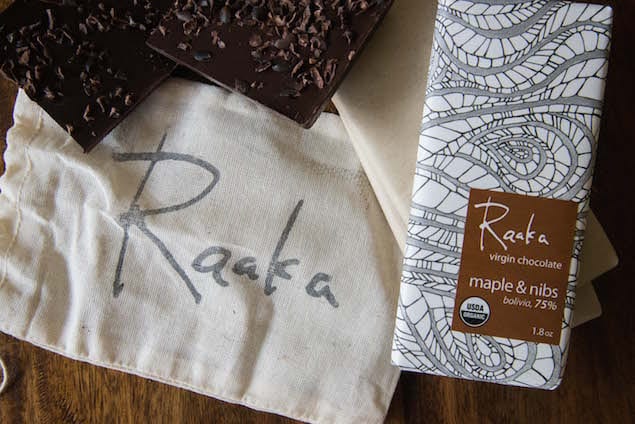 You offer tours of your chocolate making facility in Brooklyn. It sounds delicious, tell us more!
NH: We give tours to share knowledge. We're a pretty open and transparent place at Raaka. Anything our customers want to know about our chocolate or our cocoa beans, or the culture here, we want to share. We want our customers to leave the Raaka factory with the knowledge they need to think consciously not only about where their chocolate comes from, but also about where their salt comes from, or their coffee, or their bananas. We also want them to leave thinking that business can be fun, respectful and collaborative. If we convey those messages, we hope our customers will want to support the brand and tell others about it.
What was the inspiration behind the your First Nibs subscriptions?
NH: The collective creative energy of our team. We just have so many ideas for chocolate bars, and first nibs grew out of our desire to find a way to share those ideas. We ultimately want to be seen as innovators in the way we approach chocolate and being able to constantly experiment with an engaged set of subscribers is an amazing opportunity for us.
How do you win over someone who does not consider themselves to be a chocolate lover?
NH: Give them different cocoa beans to taste and describe to them that terroir and genetics effect chocolate in the same way they shape wines or coffees. I've found that most people that aren't 'chocolate lovers' don't know about the vast array of flavors that can be contained within a single chocolate bar. For generations we've been given chocolate that's been stripped of it's uniqueness, in favor of something 'chocolatey' and mild. Once more people learn about chocolate and cocoa, there will be more and more 'chocolate lovers'.
What is your favorite thing you have learned about chocolate making since opening five years ago?
See Also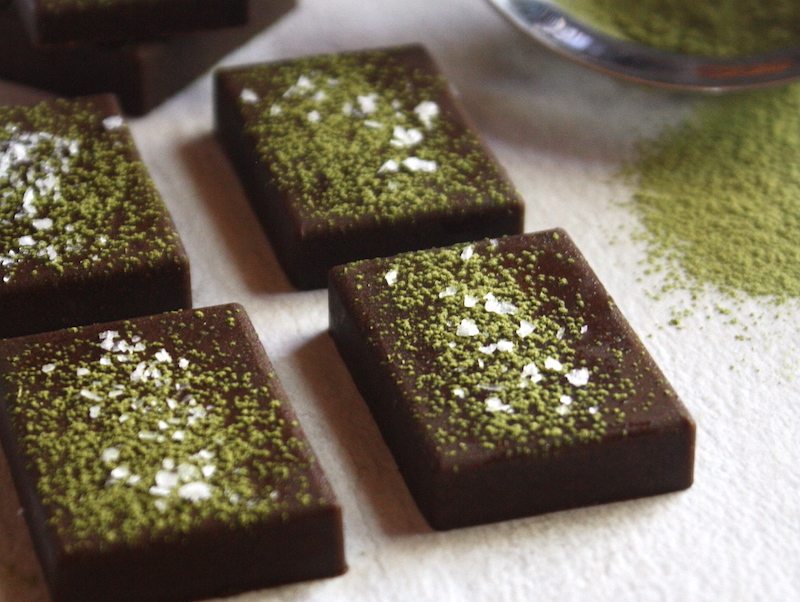 NH: That regardless of income or social class, there are people all over the globe that want to get better at their jobs and improve their craft. The craft chocolate movement was started by inquisitive artists and culinary enthusiasts in the US and Europe, but it's really going to take off because of cocoa farmers that are bettering themselves and their families by learning more about growing, harvesting and processing cocoa beans. Whether it's in Belize or Peru or Tanzania, there are cocoa farmer's that don't just want to supply the craft chocolate movement, but want to be a part of it. I'm inspired most by collaboration, and the fact that I can collaborate with a farmer in Peru is an immensely inspiring thing.
Do you cook or bake with your chocolates? Or are they best enjoyed in their bar form?
NH: Definitely. When I'm not experimenting at the factory, I'm experimenting at home. I've made mole, chocolate pecan pie, chocolate chip blondies, traditional Mayan chocolate drink, flourless chocolate cake, to name a few. At the factory, we're pretty big fans of Raaka chocolate s'mores. With that said, our bars are developed to be enjoyed in bar form, but you can do whatever you want with them. The possibilities are infinite as far as I'm concerned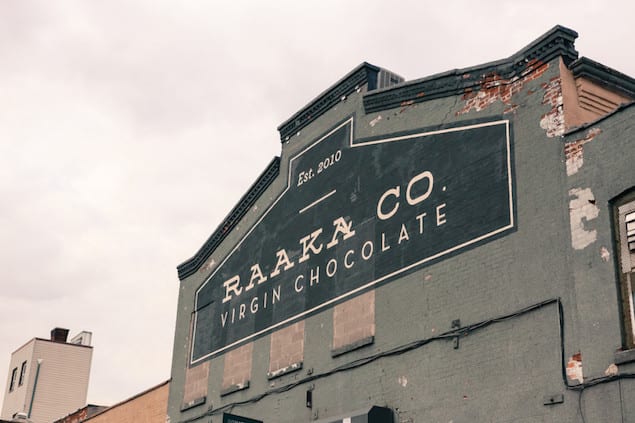 What health benefits of your chocolates are you most proud of?
NH: We can make delicious and varied chocolates that all contain very little sugar. Sugar is one of those things that is delicious, but best in moderation, and eating Raaka over commercial chocolate is a way to moderate your sugar intake without giving up anything in the way of deliciousness.
How has starting a chocolate company changed the way you eat, if at all?
NH:It's made me much more conscious about where things like bananas, coffee, salt, and nuts come from. These are all commodities that have been effected by exploitive business practices. The more we think about and talk about these practices, the further along we can get in attempting to change the way we source our food, and the way we treat people, who like us, are just trying to get by as humans on this planet.
Be sure to stop by Raaka for an eye-opening and delicious tour the next time you are in Brooklyn. Until then, enter to win a six-month First Nibs subscription and check out their selection available for purchase online here.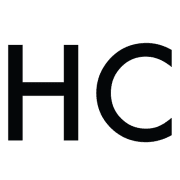 Honest Cooking
The Honest Cooking editorial team handpicks inspiring culinary stories to share with you that we think are beautiful. We strive to create an inspiring place for culinary exploration, salivating recipes, interesting personalities and stories.