Ice cream is the perfect treat to cool you off in the midst of summer. If you have the patience to gather a pound of wild strawberries (or know someone who does) this is a refreshing way to experience the immense flavour of this tiny fruit.
By Bryan Picard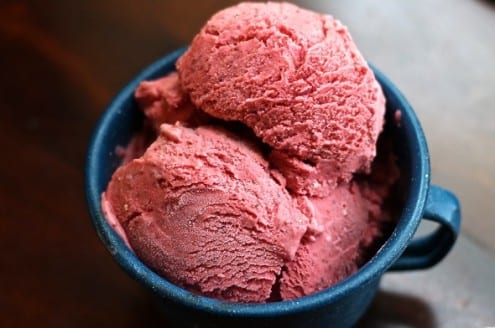 Wild Strawberry Ice Cream
Ice cream is the perfect treat to cool you off in the midst of summer. If you have the patience to gather a pound of wild strawberries (or know someone who does) this is a refreshing way to experience the immense flavour of this tiny fruit.
Ingredients
• 1 lb (454g) wild strawberries
• 2 cups heavy cream
• ¾ cup sugar
• 1 oz gin or vodka
Instructions
Mix the strawberries, sugar and gin in a bowl. Leave to macerate for about an hour.
Add the cream and pulse in a blender or food processor until just smooth.
Put the mixture in the fridge for about an hour and then churn in ice cream machine according to manufacturer's instructions.
Bryan Picard
Bryan Picard is a wild and homegrown food enthusiast. He lives in the Maritimes in Canada and has worked the kitchens as a cook and chef for the past ten years. He writes on his blog The Bite House.