Bananas are not overrated. In fact, they are the perfect base for some awesome muffins.
By Shuchi Mittal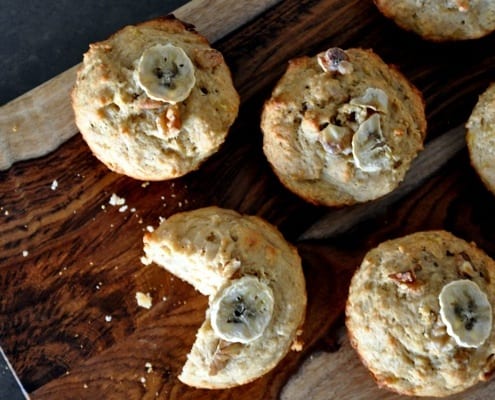 In my constant endeavor to experiment with food, I often forget how simple & satisfying basic recipes can be.  Being a chilly morning, I decided to stay in and bake today. After going through various sites for inspiration, and turning my kitchen upside down for an ingredient that will make my creative juices flow, I glanced upon a slightly overripe banana sitting on my counter top. It was meant to be my husband's breakfast (before it was overripe of course!), which was left behind, and I had resolved to have a honey banana smoothie later in the day to use it up. But now, there it was, an idea right in front of me. So I got down to the sifting, mashing, mixing – altering a little here and there to make it a tad healthier. After all, I had to justify it was breakfast.
Forty mins later, it was holiday in my heart.
Wholewheat Banana Muffins
A low-fat version of the popular banana muffins
Ingredients
1 cup wholewheat flour
1 teaspoon baking powder
½ teaspoon salt
½ teaspoon ground cinnamon
1 ½ ripe banana, mashed
1 egg, lightly beaten
2 teaspoon pure honey
⅓ cup fine brown sugar
¼ cup 2% milk
¼ cup olive oil
¼ cup chopped walnuts
½ teaspoon vanilla extract
Instructions
Preheat oven to 350 degrees F (180 degrees C) and grease 8 muffin cups and keep aside.
In a large bowl sift and combine the flour, baking powder, salt, and ground cinnamon.
In another large bowl combine the mashed bananas, egg, honey, brown sugar, milk, oil, and vanilla extract.
Mix well and then lightly fold the dry ingredients into this mixture. Do not over mix. The batter will be thick and chunky. Fold in the chopped walnuts.
Spoon the batter into the muffin tray, approximately ¾ full.
Garnish with some walnuts and a slice of banana (optional).
Bake for 20 - 25 minutes or until a toothpick inserted in the center comes out clean.
Perfect on a cold morning with a good cup of espresso!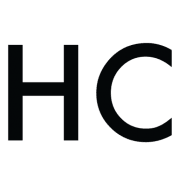 Shuchi Mittal
Shuchi cooks with the heart of a poet. Banker turned chef, she runs the 29. Private Kitchen in NYC focusing on social tasting events, dining experiences and small-scale private events. Using simple & wholesome ingredients, she likes to re-invent homemade Indian flavors into modern tapas & small plates. Her dream? To cook, feed, write, and eventually open her own communal dining cafe - with a published recipe book on the stands.