These surprisingly nutritious pancakes come together in just minutes, and are so sinfully delicious you'll think you're having dessert for breakfast.
By Carolyng Gomes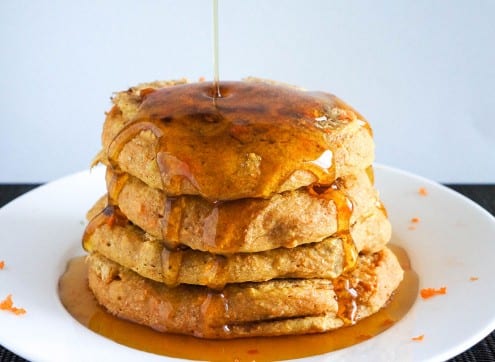 Whole Wheat Carrot Cake Pancakes
These surprisingly nutritious pancakes come together in just minutes, and are so sinfully delicious you'll think you're having dessert for breakfast.
Ingredients
1 cup whole wheat flour (or half whole wheat/half all purpose)
½ – 1 cup grated carrot
1 tbsp vegetable oil
1½ tsp baking powder
½ tbsp cinnamon
½ cup walnuts, chopped
½ tbsp sugar
1 cup coconut milk
1 tsp vanilla
pinch of salt
Instructions
Preheat a non-stick pan on medium heat.
Toss carrot, oil, sugar, cinnamon, vanilla and milk in a blender.
Combine flour, baking powder and salt and whisk until thoroughly combined.
Add blended carrot mixture to flour mixture.
Stir until all ingredients are incorporated. Add walnuts and stir again.
Pour ¼ cup of batter per pancake. Wait until bubbles form on top, then flip. Cook for an additional 2-3 minutes or until golden brown on both sides.
Serve warm.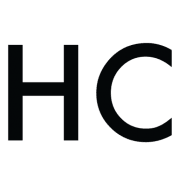 Carolyng Gomes
Carolyng loves to eat, loves to cook and loves to eat more. To her a recipe is more a list of suggestions, saving time doesn't mean sacrificing on flavor and when in doubt, a splash or two (well, a nice pour) of wine never hurts. Welcome to her Cocina Latina, where South American and Latin fusion dishes are always on the menu.