If you can have a small bowl of cookies under your roof and grab just one or two for munching when your sweet tooth is feeling neglected then this white chocolate ginger cookie recipe is perfect for you.
By Patty Price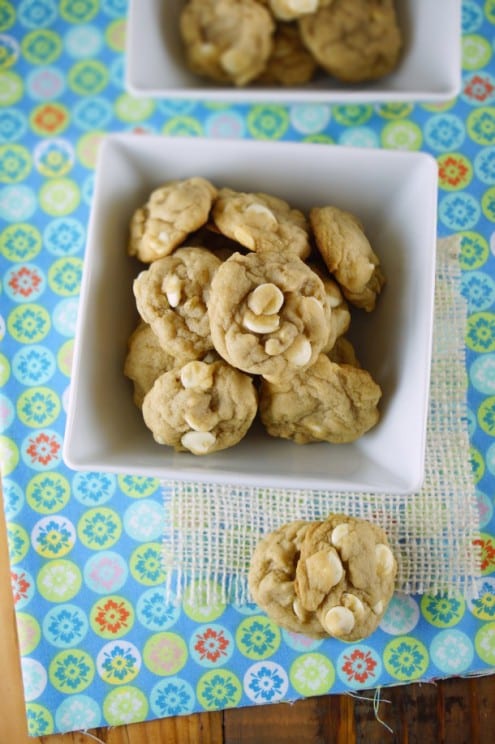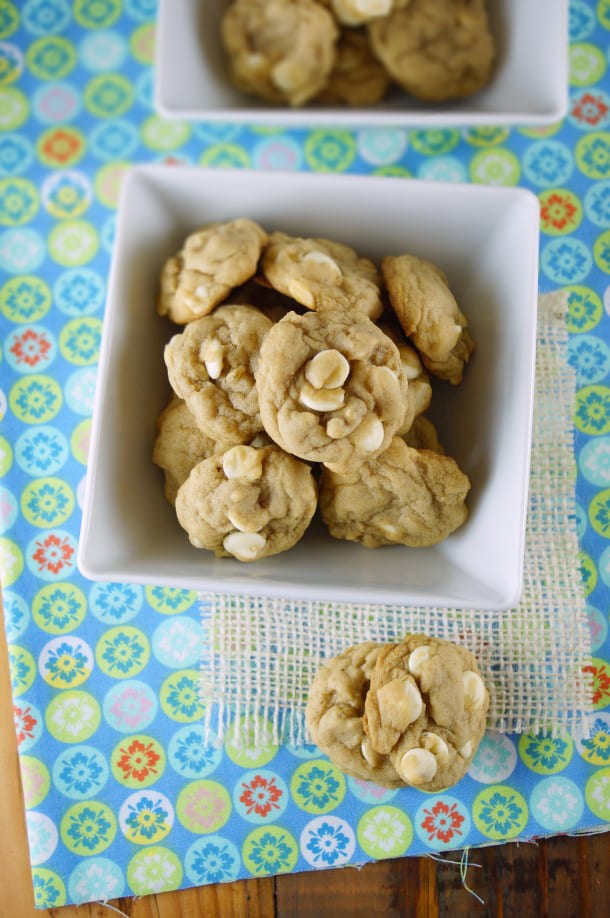 White Chocolate Ginger Cookies
If you can have a small bowl of cookies under your roof and grab just one or two for munching when your sweet tooth is feeling neglected then this white chocolate ginger cookie recipe is perfect.
Author:
Patty Price, adapted from Weight Watchers
Ingredients
2 tablespoons unsalted butter, softened
2 teaspoons canola oil
½ cup lightly packed brown sugar
1 teaspoon vanilla extract
⅛ teaspoon sea salt
1 large egg white
¾ cup all purpose flour
¼ teaspoon baking soda
½ cup white chocolate chips
1 rounded tablespoon crystallized ginger chips
Instructions
Preheat oven to 375F
Line baking sheets with parchment or use Silpats
In a small bowl stir together the flour, baking soda and salt, set aside.
In the bowl of a standing mixer cream butter, oil and sugar together on medium speed until smooth, 2-3 minutes, scrape down the bowl a few times.
Add the vanilla and egg white to butter mixture- beat until combined and smooth.
Add the flour mixture on low speed, mix until combined.
Stir in the white chocolate chips and ginger.
Use a teaspoon to make rounded scoops of dough to place on prepared baking sheets.
Bake 6-7 minutes until firm to the touch.
Cool on metal racks.