Asparagus with ham, cooked egg, butter and parsley potatoes is the traditional Dutch way of serving white asparagus.
By Ena Scheerstra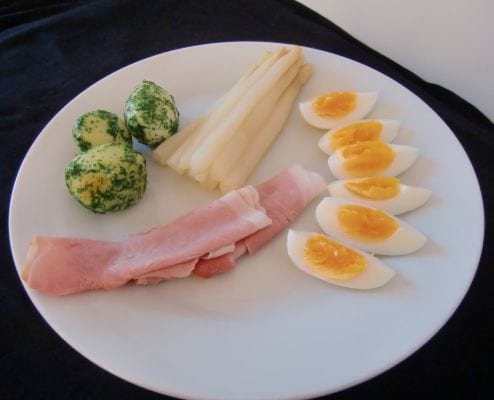 White asparagus of very high quality are grown in the Netherlands, mainly in the Southern part, but the last decade asparagus farms can also be found in other parts of the country. The season is short, from the second half of April to the 24th of June, so at the moment asparagus are right in season. Because of the labour intensive method of growing and harvesting them and the small period of time they can be harvested, they are quite expensive, ranging from 8 to 12 euro per kilo. Actually nowadays asparagus can be bought the whole year, being imported from Peru. But the real deal is much better, Dutch asparagus deserve their nickname "white gold", and freshness is very important for good asparagus. You can obtain the freshest asparagus by buying them directly from a farmer, they usually sell asparagus that are harvested that day. You can tell a fresh asparagus by its sheen, cutting surfaces that are not dried out and the squeaky sound they make when rubbed together.
Thicker asparagus are considered better, because asparagus need to be peeled really well to prevent them being tough and woody. With a thicker asparagus you will have more asparagus left after peeling. Also the bottom part is always cut of, because it is woody. It would be a shame to let these tasteful parts go to waste, therefore I always prepare a soup from them to serve as starter. Serving asparagus with cooked ham, cooked egg, molten butter and parsley potatoes is the traditional way of eating them, because these mellow, creamy flavours combine well with the asparagus. But they do well in all sorts of dishes, their taste is distinct, but very soft and delicate, so combining them with very strong flavours would be a waste. There are many restaurants in the Netherlands that serve asparagus in season in many different ways.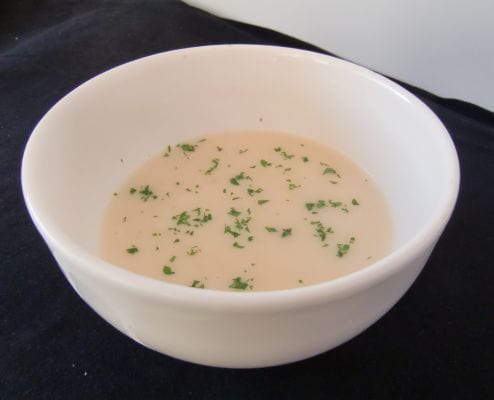 I think messing with the classics often doesn't improve the dish, so I will stay with the classics. And I think it is blasphemy to buy asparagus that are kept artificially from spoiling flown in from Peru when you have such beautiful produce in your own country. You just have to be patient…. And with only eating asparagus in season, you will definitely not get bored of them!
See Also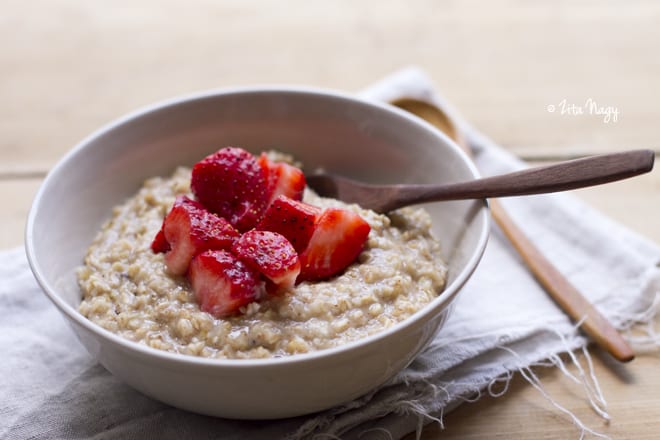 Print
Asparagus – the Dutch way
---
Author:

Ena Scheerstra

Total Time:

2 hours 30 minutes

Yield:

2

1

x
Description
Asparagus with ham, cooked egg, butter and parsley potatoes are the traditional Dutch way of serving white asparagus.
---
500g

(

18oz

) asparagus

3

eggs, cooked and quartered

100g

(

3.5oz

) cooked ham, in slices

100g

(

3.5oz

) butter, molten

400g

(

14oz

) potatoes
few sprigs of parsley
salt
Asparagus soup
1

vegetable stock cube

1 tbsp

corn starch

125

ml (1/2 cup) milk or cream
pepper
chopped parsley
---
Instructions
Cover asparagus with water, leave them to soak (this will make it more easy to peel them).
Peel the potatoes, put in pan, cover with water, add pinch of salt.
Peel the asparagus generously and cut or snap of the woody ends.
Put the asparagus in a big pan, cover with water.
Prepare the asparagus soup.
While eating the soup, cook the potatoes (20 mins) and asparagus (10-15 mins).
Drain the asparagus well.
Toss the potatoes with half of the butter, and the parsley.
Drizzle the rest of the butter over the asparagus.
Serve the asparagus and parsley potatoes with the cooked egg and ham.
Asparagus soup
Cover peels and cut-offs generously with water.
Bring to the boil and cook for 1 hour.
Sieve, press all of the liquid from the peels.
Add stock cube.
Make a pasta from the corn starch and milk, add to the soup to thicken.
Season to taste with salt, pepper and parsley.
Serve hot.
Notes
If you don't want to use the asparagus soup as starter, you can use the cooking liquid of the asparagus instead of water to boil the peels and cut-offs in after having diner. Sieve the liquid, store it in the fridge and finish it off the next day.
The cooked eggs can be chopped finely instead of quartered.
Prep Time:

1 hour

Cook Time:

1 hour 30 mins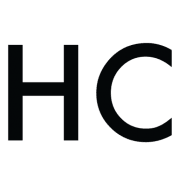 Ena Scheerstra
Ena Scheerstra has a lifelong love for food and cooking, starting to collect cookbooks at age 10. She spends most of her free time on cooking and everything food related. She is a strong believer of honest food, produced sustainable and sourced locally, and cultures her own vegetables on her balcony and in her small allotment. Her blog is very internationally orientated, reflecting the variety of food she cooks, but on Honest Cooking she is focusing on showing the world the wonders of Dutch food.