Honest Cooking answers the question 'What's a Kolache?' and explains why the Czech-Tex pastry deserves a spot in your stomach.
By Maya Dangerfield
by Autumn Stanford
Kolache (pronounced ko-Lach-chee) is a pastry you've probably never heard of, or seen before.  A sweetened pastry, whose hollowed out center often holds a variety of fruit or savory fillings, a kolache is a Texas roadside staple with Czech origins. Apricot, prune and cheese are the traditional pastry fillings, but like any food tradition introduced to an American audience, the kolache has undergone a number of changes to reflect the tastes of its adopted country.
Introduced to the Lone Star state by a wave of Czech immigration following the Civil War, Kolache, derived from the word Czech word 'kola' meaning 'wheels',  were originally a traditional wedding pastry.But since making a new home in Texas, the sweet pastries are now the go-to- option for roadside travelers, and are often filled with cream cheese, strawberry, and chocolate. In New York City there's only one place to get authentic Kolache— Brooklyn Kolache Co in the Bedstuy neighborhood of Brooklyn.
Texas transplant Autumn Stanford started the bakery and café to produce the Kolaches she remembered from her childhood.  "Kolaches have a old school flavor. It's a very traditional Eastern Europeans flavor that brings back memories to people. They  often say 'this reminds me of something my mom used to make.'" Brooklyn Kolache Co sells sweet and savory kolaches; the most popular savory option is their combination of sausage, jalapeno and American cheese, while the strawberry, blueberry and sweet cheese are the most popular varieties of sweet kolaches. Could the Kolache become the next cronut? Stanford doesn't think so.
"Kolaches are just a pastry. They're not going to change your life. It just is a really good piece of bread with good, fresh filling. It's not going to blow your mind. Typically when people have a kolache they say, 'this is good' or 'this tastes traditional.' Kolaches are more familiar, which is what I like about them."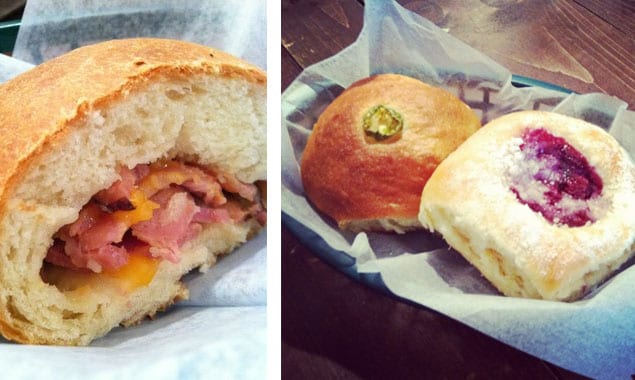 by Autumn Stanford
Kolache Quick Facts
Kolaches are typically found in two varieties: square, or rounded buns, and can be sweet or savory.
Typically savory kolaches are filled with varieties of meat and cheese inside the bun, while sweet kolaches are topped with fruit.
Kolaches are an American-Czech hybrid with a number of creative variations in toppings and fillings.
Are great breakfast options for people on-the-go.
Central Texas, also known as the Czech belt,  is considered the home of the modernized Kolache and is host to the annual Westfest, a Czech and Polka festival which hosts the Kolache Baking competition.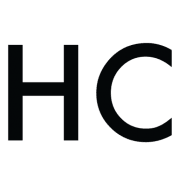 Maya Dangerfield
A recovering teacher and editorial intern for Honest Cooking, Maya began her journalism career at Greatist.com. A food lover who never misses dessert, she is also a passionate sports enthusiast. Currently Maya freelances for FoodmakerMedia and copywrites for Techturized. Her writing has been published for Greatist.com, Shape.com, and The Washington Post.