Honest Cooking Editor In Chief Kalle Bergman bids welcome from his favorite hot dog stand.
By Kalle Bergman – Photo By Mads Damgaard
First of all, I'd like to extend you a warm welcome to Honest Cooking. In this very humble, but ambitious corner of the web, our hope and vision is that you will be able to find the most inspiring online food magazine in the world.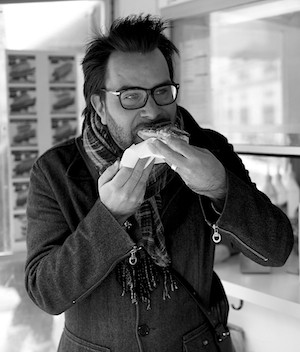 Yes, we do set the bar high for ourselves, and we understand that the work ahead is huge, but with the fantastic team of contributors that is behind Honest Cooking I personally feel confident that we will have a good chance to give you – our reader – something uniquely appetizing.
So what can you expect from Honest Cooking? Well, first of all Honest Cooking is all about food and beverages. About living the good life. About the joy of cooking, eating, drinking and experiencing.
The group of people behind Honest Cooking – consisting of more than 200 of the world's most fantastic food writers, bloggers, wine experts, beer maniacs, baristas, mixologists, food photographers and chefs – are all driven by a deeply rooted passion for the culinary world. Some focus on very technical aspects of wine production in France, some on how to make the perfect BBQ marinade – others on how to get the kids to eat their vegetables or where to dine in Paris. They are spread out across the world – from Shanghai and Hong Kong, via Sydney and Cape Town, throughout Europe, Canada, USA and across to Hawaii, ensuring that you will always get the international perspective.
Their worlds are literally worlds apart. What unites them is that they all believe in good honest cooking, honest writing and honest products.
Now, enough with the self promotion. Let's eat!
– Kalle Bergman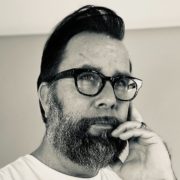 Kalle Bergman
Kalle Bergman is a food writer and media entrepreneur who is the founder of Honest Cooking and PAIR Magazine. As a food writer, his writing has been regularly featured in publications like Gourmet, Los Angeles Times, Huffington Post and Serious Eats. He is obsessed with simple food, more often than not from his native Scandinavia.