Located just fifteen minutes from downtown Sacramento is the center of Clarksburg, California where wine tasting is king. Clarksburg has now become a popular wine destination for people from all over California. It is an up and coming community that offers some of the best reds like Zinfandel and Syrah wines. The climate is perfect; hot weather and perfect soil make a great combination to house some of the best wines coming from this little known region. The Old Sugar Mill features ten wineries to visit in this charming country town along the Sacramento River.
By Mallory Davis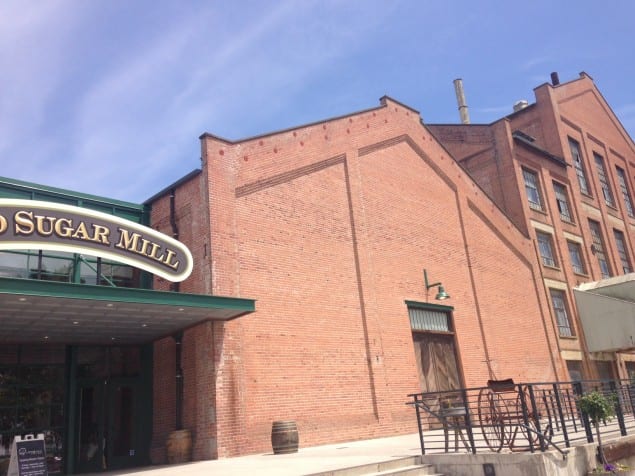 The mill was constructed in 1934 and in 1935 it began its production as a sugar mill when the Smithfield Utah factory was moved to the location. Until 1993, it had been owned by two different sugar production companies and then unfortunately closed its doors. A renovation of the mill began in 2000 and lasted for two years until finally opening its doors as a home to ten different wineries' tasting rooms.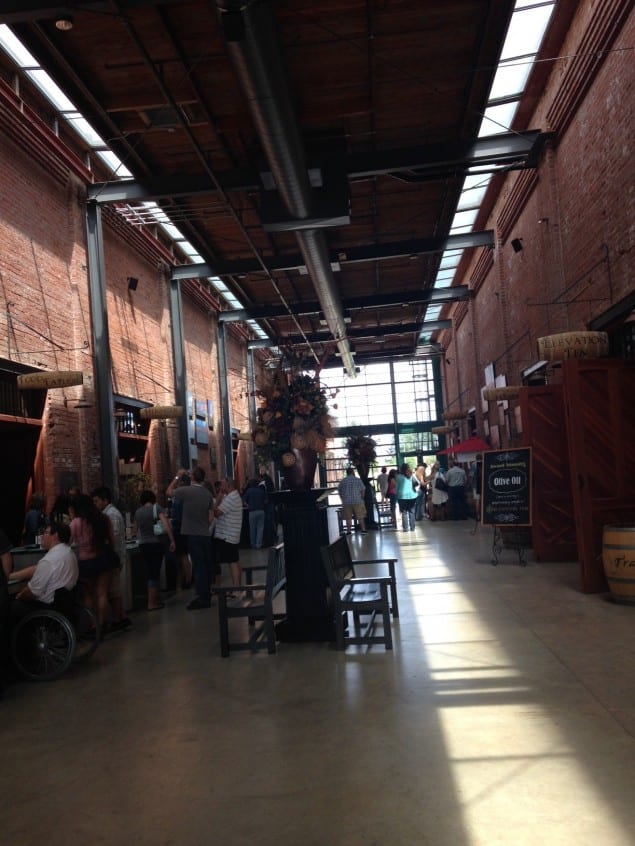 A day at the Old Sugar Mill is a full and adventurous day in itself. The wineries showcased in the mill are small, boutique vineyards that are more than happy to pour all of the wines they produce. All the employees are incredibly enthusiastic and have an answer to every question asked.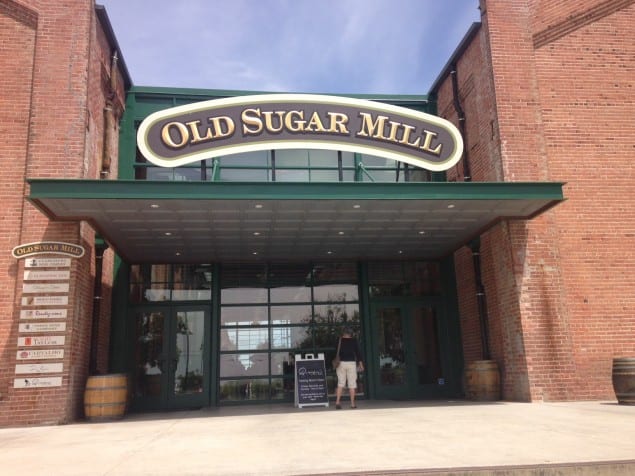 We started the day at Three Wine Company which offered over ten different wines. We began with a Chardonnay and were treated all the way down the list to their top performer and seller, the Established 1885. The whites were extremely fruit forward and refreshing—we didn't taste one we didn't like! The reds were earthy and full of character and it was really special to have been offered their reserve wines including the Established 1885 which was impeccable because it featured 120-year old Zinfandel grapes. The grapes used in all of Three Company's wines some from nearby Contra Costa County that features sandy soil and warm weather. I enjoyed the Zinfandel so much I took home two bottles of it and two white blends titled, Albarino and Escapade. Both white blends are outstanding and sweet (but not too sweet) fruity wines.
At the Three Wine Company I mentioned, I was a big fan of Pinot Noirs and they directed me to the winery titled, Todd Taylor. What is unique about this winery is that all of their winemaking is done in the mill building, just behind their tasting bar. This made the experience here more current and special in a way. Todd Taylor, the owner and winemaker, even poured the wines for us. He even gave us pours of wines not yet released (including Pinot Noirs!) along with future vintages of other reds. It was a treat being able to ask questions to the man himself and even get his opinion on his own wines. I learned Todd Taylor uses new oak barrels for every vintage; never reusing the same barrel twice as done by most other wineries. This definitely gives the wines their own unique bouquet and taste. He currently has over ten wines available and all are very unique. A trend I found very prominent in his wines was an almond and hazelnut taste that was delightful. Also, his Pinot Noirs did NOT disappoint! So much that I took home two bottles and a bottle of the Tempranillo.
www.oldsugarmill.com
Although we could have tasted all afternoon long, we decided to chose just one more winery. We chose the name that most stood out to us and that was, Merlo Family Vineyards. I work for a winery back at home that is prominently known for its Merlot wines, so this winery title seemed appropriate. Merlo's grapes are grown and located on the northern coast of California in a river valley called the Hyampom Valley. As we sipped on their Chardonnay and Rose (both of which I took home!) we learned from the wine bar attendant that unlike many California wines, the Merlo wines tend to be deep and complex wines but not high in alcohol. The wines are naturally big and bold, but not too overpowering. The whites were both extremely fruity and crisp; a perfect balance. In the red wines I tasted including a Pinot Noir, Merlot, and Cabernet Sauvignon, they all had rich and large flavors yet they also had a smooth tannin structure. I also purchased their red blend titled, Blackbird that consisted of both Syrah and Zinfandel.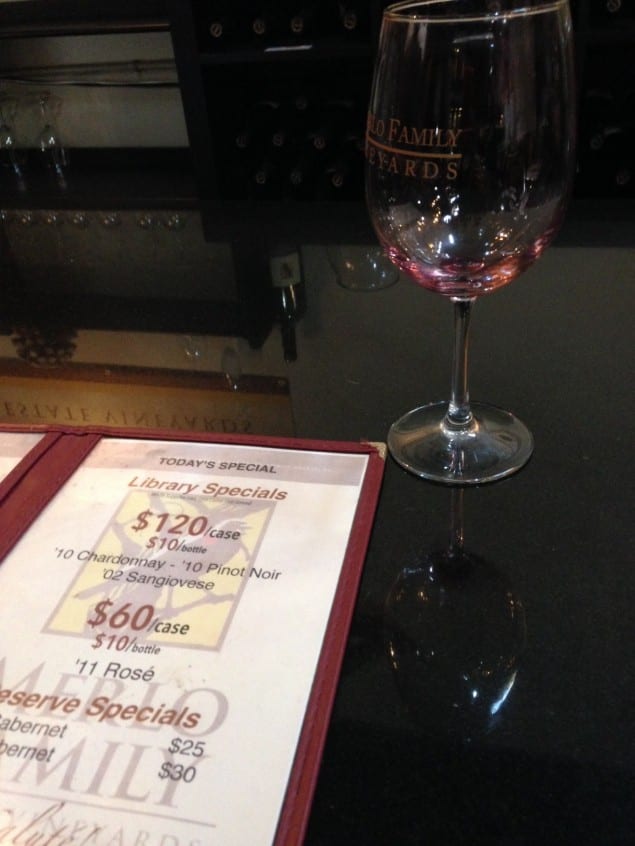 I had not heard of any of the above wineries before, but I think that is what made and will continue to make it it such a great experience to all those who visit the mill. Whether you are a wine connoisseur or beginner, there is definitely something for everyone. It's also a great place to purchase a bottle, bring a picnic, and sit on the lawn area outside in the warm sunshine. A good time is not denied here. Cheers!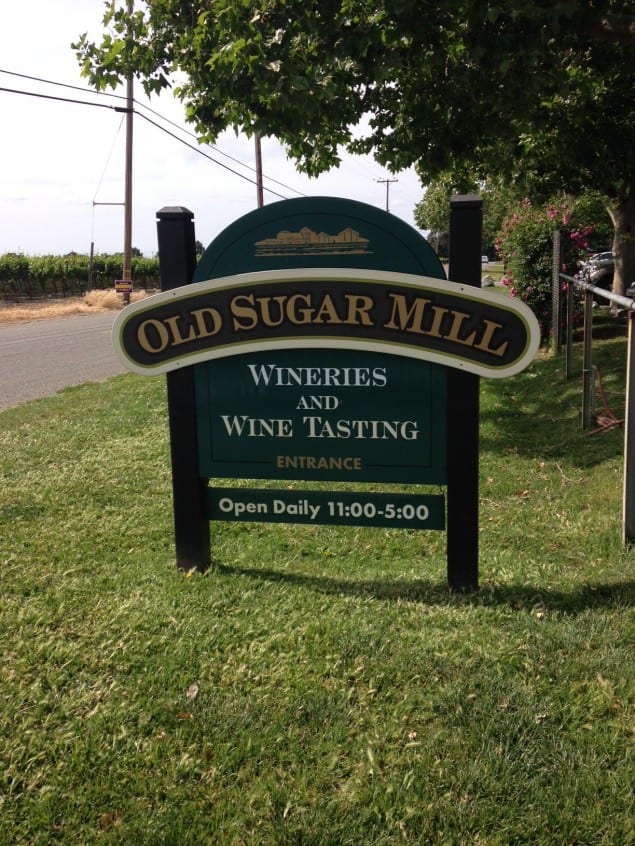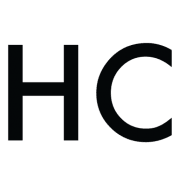 Mallory Davis
Mallory was born and raised in Monterey, California. She has a degree in Broadcast Journalism with an emphasis in sports broadcasting. Although baking and cooking were a favorite part of her childhood; a diagnosis of Celiac Disease is what really set off her passion for food. The diagnosis encouraged her to start cooking and experimenting a lot more. She enjoys making up new and unique recipes to fit her and others' diets (always making sure to include chocolate whenever possible).