PARTNER POST: Discover the nutritious and versatile wonders of watercress with these tasty recipe ideas.
Serve this Watercress and Ricotta Tomato Tart and the crowd will go wild. It's an easy recipe that requires little effort, but the combination of fresh flavors will make your tastebuds jump for joy.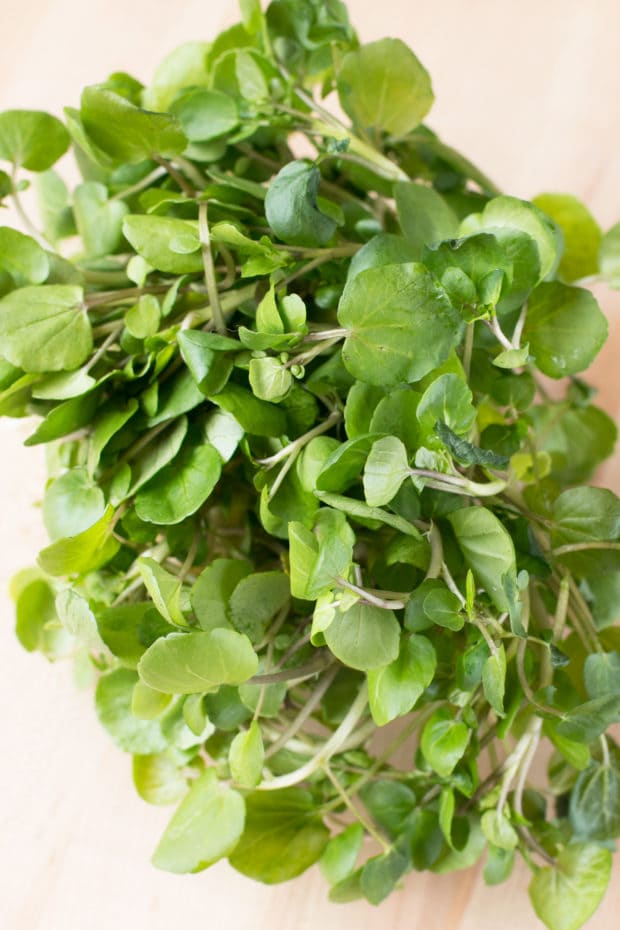 I first discovered how to make pesto on the rooftop of my university in the center of Rome.
I kind of feel ridiculous even typing those words because it sounds so over-the-top romantic and wanderlust-y. I did this little cooking class through my school when I studied abroad and one of the recipes we learned to make was pesto. It's a simple enough recipe that you blend up in a food processor, but I have never experienced fresh-made pesto before that moment.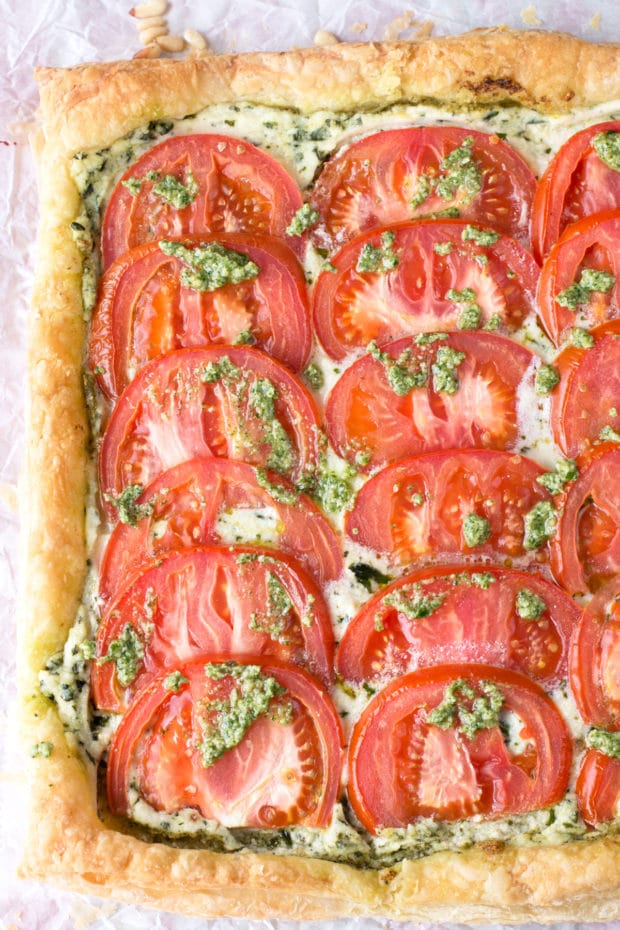 The first bite was an herbaceous blissful bite that I can still taste lingering on my tongue as I think about it now. Paired with tomatoes and cheese, it was simply heaven as I sat back with my classmates, stuffing my face and enjoying copious amounts of wine.
Making pesto is the only way I devour pesto nowadays, but as I work with it more and more, I realize just how strong those flavors are. At times, they can be a little too strong because they tend to overpower more subtle flavors in certain dishes.
This is where watercress comes in. Watercress is a delicious base for a pesto because it has a fresh flavor that won't completely overpower a dish. It's really important in this savory appetizer because you don't want to lose the herbaceous notes in the whipped herb ricotta that makes up the base of this tart.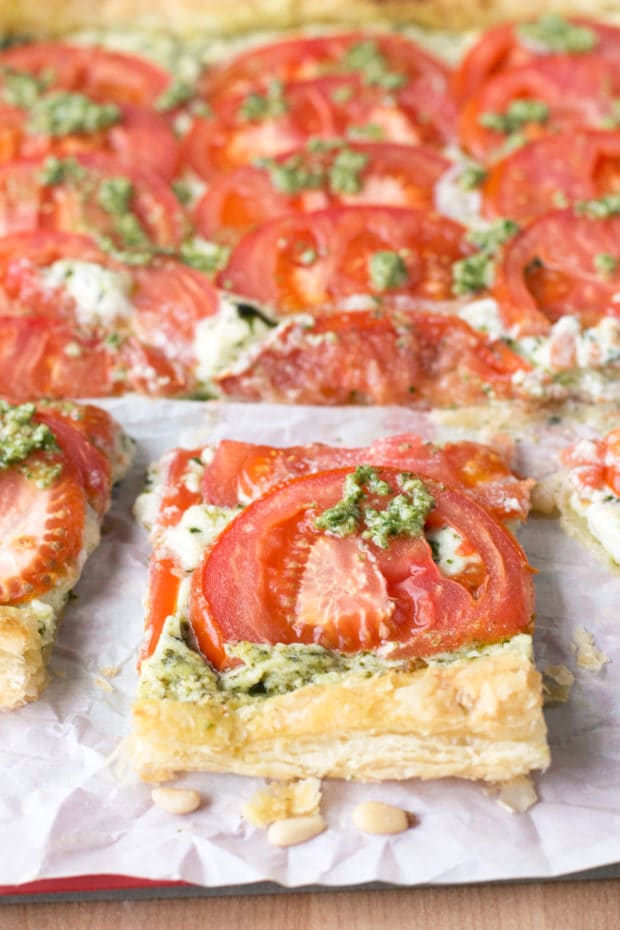 The roasted tomatoes, watercress pesto and whipped fresh herb ricotta piled up on puff pastry make this the ideal summer appetizer for any gathering you have coming up over the next few months. It's simple and stunning, while easily feeding a crowd.
If you are looking to wow your friends and family, this is definitely the summer appetizer recipe for you!
My friends over at Watercress and packing in an extra prize for you all with a $50 Visa gift card giveaway below! Be sure to enter!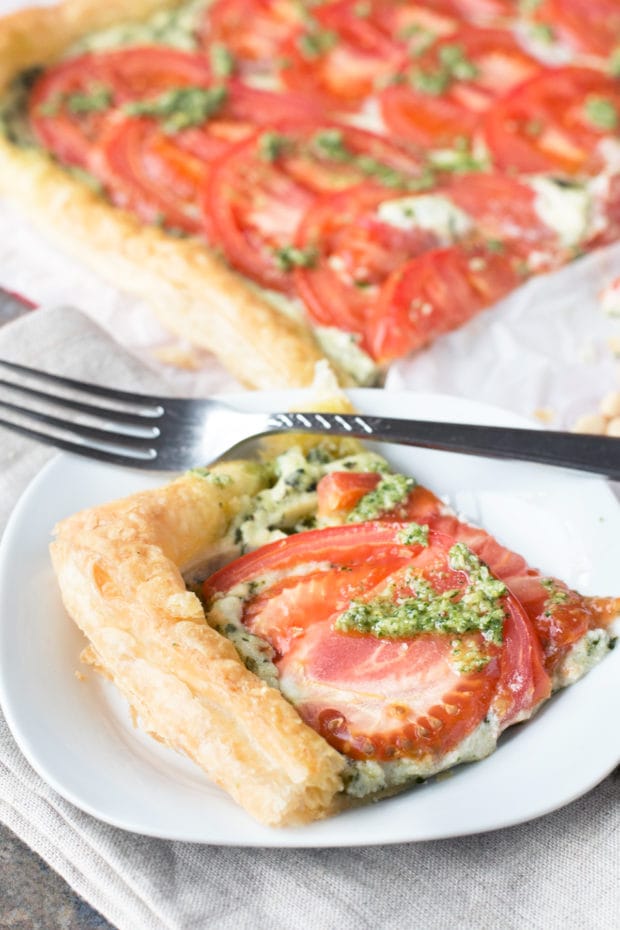 For another delicious spring recipe, check out this pizza.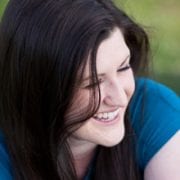 Meghan Bassett
Food addict turned food blogger with a love for cooking uncomplicated, gourmet recipes. I love creating food that is straightforward, relatable and will blow your friends and family away. I am the author of the food blog Cake 'n Knife, where you'll find that fresh ingredients + unique flavors + love = gourmet food, every single time. For more, please visit: