Wasabi Aioli and Tuna Sliders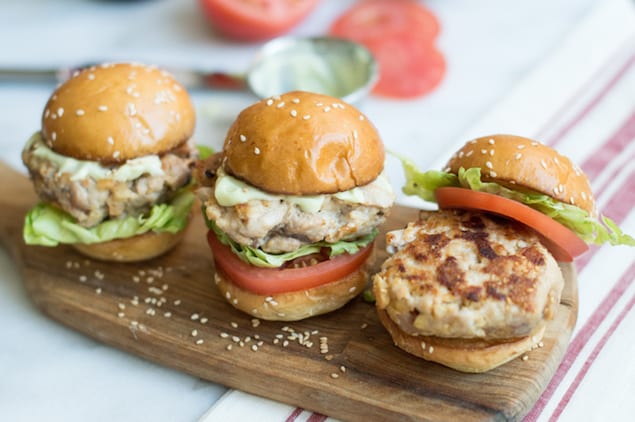 A burger that doesn't feel too heavy, these seafood sliders are perfect to make for game days with an addictive wasabi aioli.
By Keith Jackie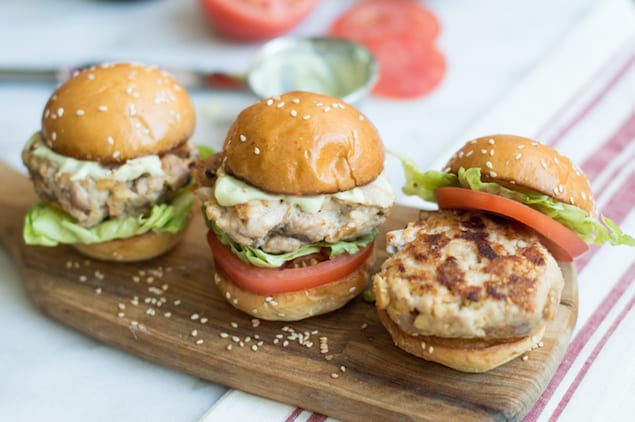 As much as I enjoy sinking my teeth into a juicy beef burger, I asked Keith to come up with some healthier options for me to reduce the amount of red meat in my diet. These little tuna burger sliders did just that and so much more.
I love tuna and I love Asian flavors. These little tuna burgers were made especially for me (so I am a bit biased), but I think they will please even the most picky of palettes. The simple ingredients create a great burger flavor that eats more like meat than fish. I love my tuna quite rare, but Keith likes his cooked through. He made a selection of each so that we could both enjoy these juicy little sliders. He topped his creation with lettuce, tomatoes, and the pièce de résistance, wasabi mayo.
See Also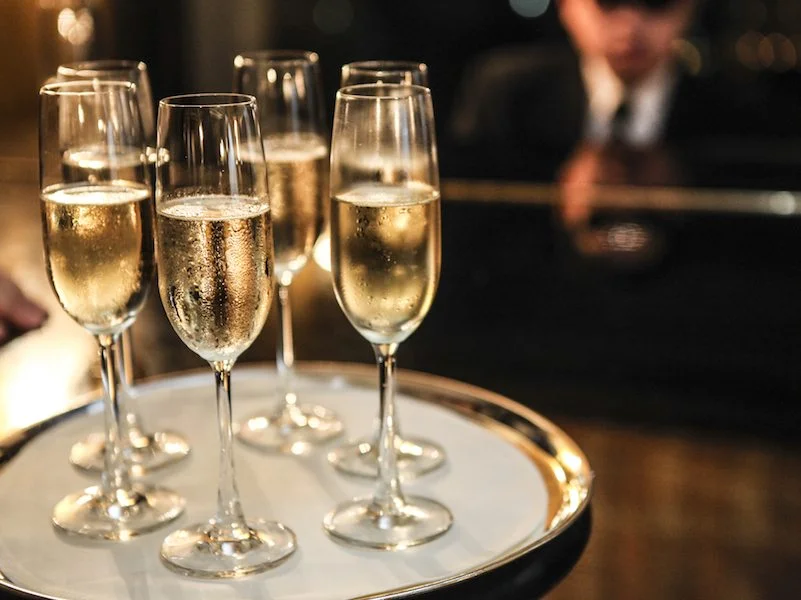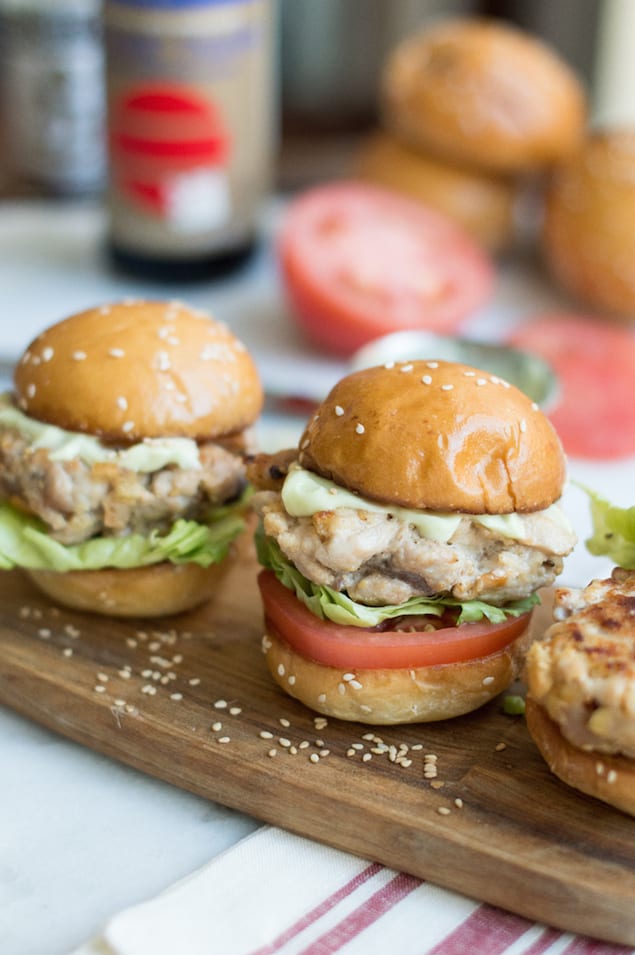 Wasabi Aioli and Tuna Sliders
A burger that doesn't feel too heavy, these seafood sliders are perfect to make for game days with an addictive wasabi aioli. The patty would also be great served on a bed of rice instead of a bun.
Ingredients
8 oz fresh tuna
1 egg white
½ tsp sesame oil +3 drops
1 tbsp sesame seeds
¼ c mayo
2 tsp soy sauce
1 tsp wasabi paste
3 slider buns
Lettuce
Tomato
2 tbsp olive oil
Instructions
Chop tuna steak into ? inch pieces using a sharp knife or food processor on pulse.
Add tuna to a mixing bowl, add egg white, 1 tsp sesame oil, soy sauce, and sesame seeds and combine.
Heat olive oil in a large sauce pan over medium high heat.
Divide tuna mixture into 3 equal portions and form into 3 inch balls and flatten slightly.
Place tuna burgers in pan and cook for 2 minutes
Flip burgers and cook an additional minute.
Remove from pan and place on plate lined with a paper towel.
To prepare wasabi mayo: combine mayonnaise, wasabi and a few drops sesame oil and mix well.
Place burgers on bun and top with wasabi mayo, lettuce and tomatoes.
Keith Jackie
We met on a warm summer evening. His square jaw and engaging smile reminded me a bit of Clark Kent. We share a passion for life: music, baseball, and especially food. He makes me feel like I can fly. Welcome to our exploration of food, recipes and ideas that celebrates our life together. He creates the recipes and prepares the food, and I am the documentarian. My superman can cook! Check out our site, Superman Cooks.