Glogg is more than a mulled wine. It will give you a feeling of comfort and coziness and let any worries or problems slip away, if only for a little while.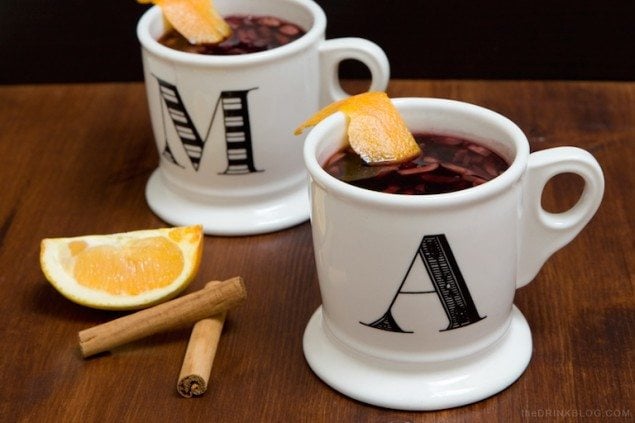 It's cold. (Unless you're in the Southern Hemisphere, then it's warm. In that case, drink a Mai Tai and enjoy the weather for me.) In harrowing times like this, there's only one thing to drink: Glogg.
Glogg is, in its simplest definition, mulled wine. However, it's so much more.
All Scandinavian countries have their own interpretation of Glogg — you have your Norwegian and Swedish — but we know the best is Danish Glogg. I'm only slightly biased, but I think we can all agree on that point.
Fine, here, allow me to prove it to you. In Danish, there's a term "hygge," which has no direct English translation, but it roughly means coziness. However, it's much more than that. Remember when you were a kid, it was Christmastime, it was cold outside, you came in after playing with your friends, your mom had a hot cup of hot cocoa for you and you were eagerly anticipating opening all of the presents under the tree? That warm fuzzy feeling you get? That's hygge.
The country that has a term for that warm fuzzy feeling we all get must have the best Glogg, which is the drink we all need to help scare the cold away from us.
In its broader definition, Glogg is liquid hygge. It'll make you feel warm, cozy and let any worries or problems slip away, if only for a little while.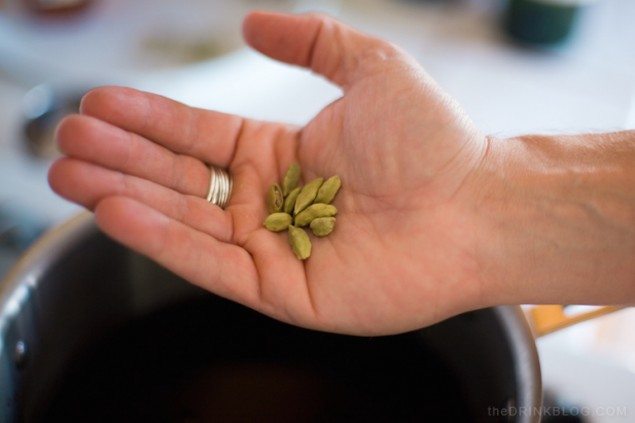 Oh, another magical thing about it? It takes a bunch of simple (read: cheap) ingredients and transforms them into something spectacular.
Don't splurge on expensive wine, port or brandy. Save those to drink and savor as you should savor them: singularly.
See Also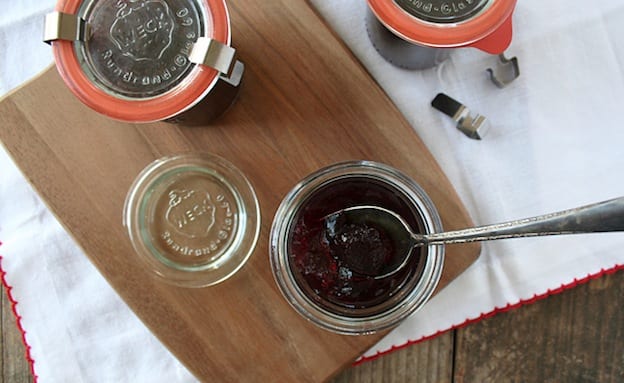 Also, hunt down the whole spices for this, they'll give it that little extra kick that you can't quite place, but know it's just right.
Feel free to scale this recipe up and keep it simmering for your next gathering. We do and it's always a fan favorite.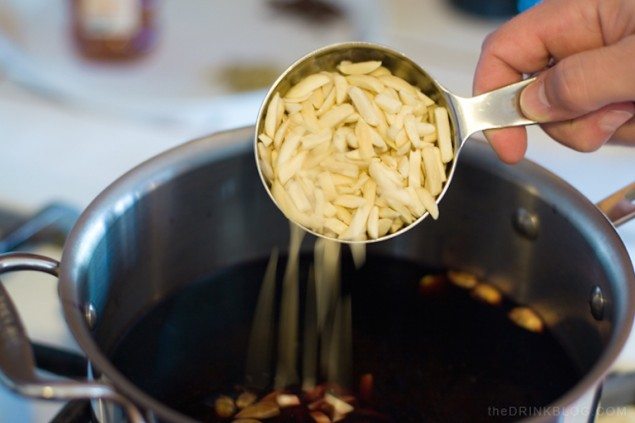 Print
Author:

Morgan Greenhalgh

Category:

Cocktail

Cuisine:

Danish
750

ml bottle of red wine
Rind of

1

orange
Cinnamon stick (or two)

1/2 cup

of raisins

1/2 cup

of blanched almonds (the brown exterior removed)

10

cardamom seeds

5

cloves

1/4 cup

honey

1 cup

of port

1 cup

brandy
Glass type: Mug
Instructions
Add the wine, orange rind, cinnamon stick(s), raisins, almonds, cardamom seeds, cloves and honey to a pot on the stove. Let those simmer (not boil, simmer, baby bubbles form, a little steam comes off, but nothing crazy) for at least 30 minutes.
When you're ready to serve, you can remove the spices if you want (I don't, whoever gets a clove wins a prize!), and then add the port and brandy.
Ladle into mugs and enjoy the hygge.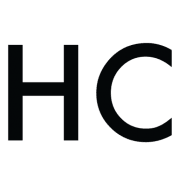 Morgan Greenhalgh
Hi there, I'm Morgan! Pleasure to meet you. Behind the camera, that's Alice. She's the strong, quiet type. After a lifetime of love with food, drinks and everything related, we got tired of people asking us "What should I drink this weekend?" Using the power of my English degree (and bartending-certified experience) and her mean photography abilities, we decided to let everyone online know what we're drinking this weekend so they could join in with us! Cheers!