Sweet, slightly bitter Indian Flat beans are simple boiled and topped with nutty cumin and lots of garlic.
By Chinmayie Bhat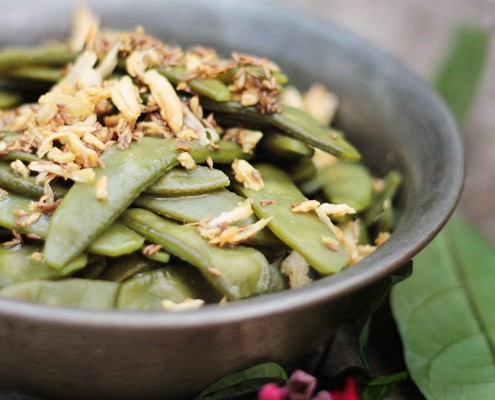 I love vegetables. I eat at least one vegetable dish with every meal. I like my vegetables very simple, not overcooked or over spiced.  I try to keep them as simple as possible. Mostly I cook them in a stir-fry with basic Indian spices but I also love them boiled, roasted, steamed or baked.
Here's one more vegetable dish from my kitchen. Indian flat beans are a family favourite. They have a slightly bitter yet sweet taste. Soft when cooked well and crunchy when raw they are wonderful both ways. In this it's simple boiled with a tempering of garlic and cumin.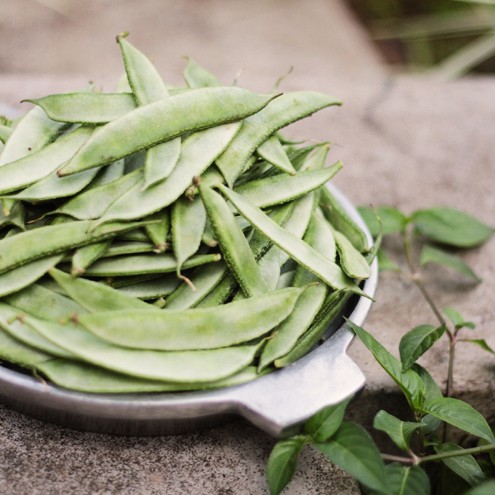 See Also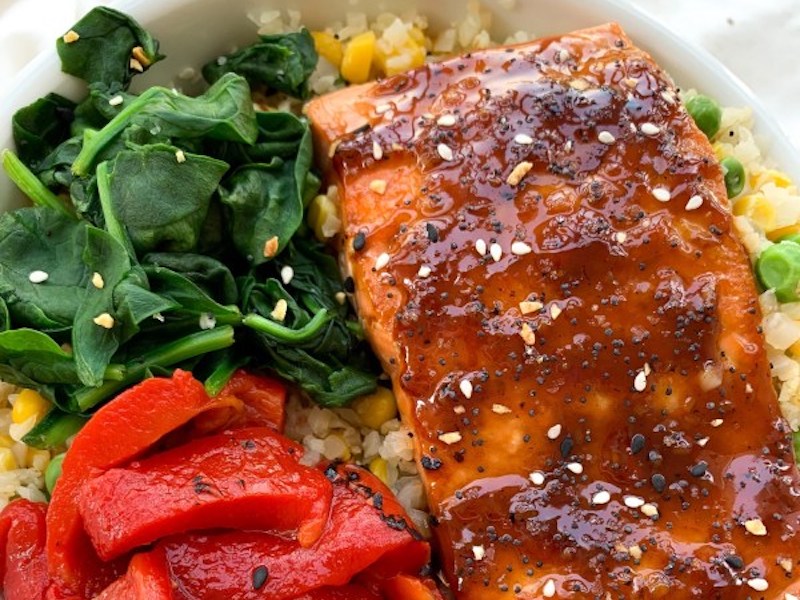 I cooked the flat beans till soft but you can also just blanch them if you want to retain the crunch. Don't throw away the water it was cooked in. Use it in soups and curries for extra flavor and nutrition.  I used an entire pod of garlic. Use more or less depending on your taste.
Though it doesn't sound fancy, it tasted so good! Leave the cumin out if you are not too crazy about it but I really loved the nutty flavours of it with the pungent garlic. Though I typically serve veggies like these with rice and curry, this one was better as a warm salad. My husband can eat a huge bowl full of this for lunch.
Sweet, slightly bitter Indian Flat beans are simple boiled and topped with nutty cumin and lots of garlic!
Ingredients
A bunch of flat beans
1-2 tbsp oil
1 whole pod of garlic
1 tsp cumin seeds
Instructions
Clean the flat beans and cut both ends, removing the fiber on both sides.
Place them in salted water and boil till slightly soft.Strain the water and keep it aside.
Peel and crush the garlic in a pestle and mortar.
Heat the oil of your choice.
Add the crushed garlic and cumin.Fry till the garlic turns golden brown.
Place the flat beans in the serving bowl and sprinkle the fried garlic and cumin on top.
Serve warm or cold.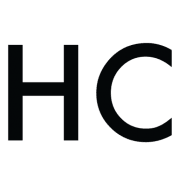 Chinmayie Bhat
Chinmayie is a food blogger and a graphic designer who lives in Bangalore, India. Her food blog www.lovefoodeat has simple, fast and easy vegetarian recipes which are healthy and tasty. Her food is fresh and local food which is cooked with a lot of love.