Warm Broccoli, Asparagus and Feta Salad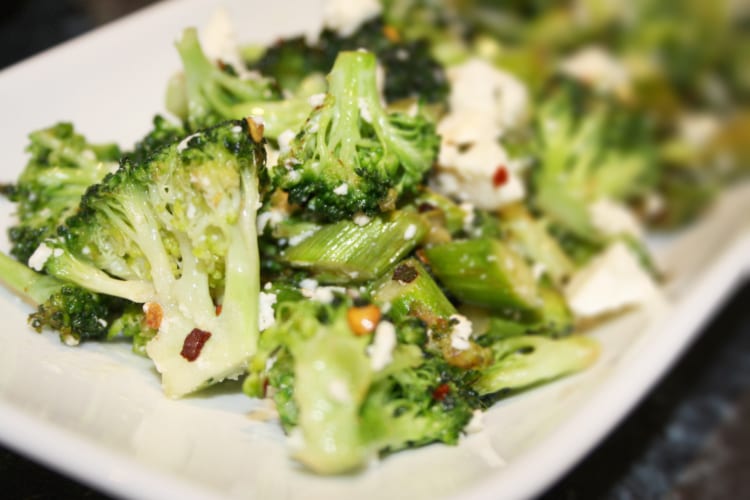 This is something you could totally serve aside chicken, steak or pork.
By Lauren Tangey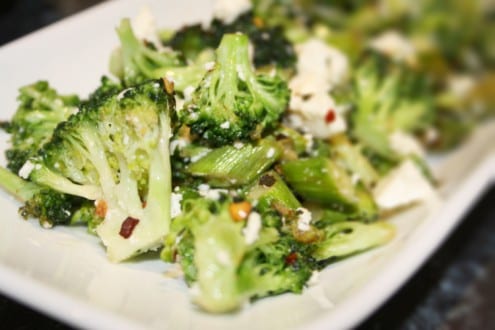 I have made this twice now.. Once as a side with poached eggs for breakfast and now, as a side for dinner. Parker, Bart and I love it.. It might just be our new favourite side dish!
Warm Broccoli, Asparagus and Feta Salad
This is something you could totally serve aside chicken, steak or pork.
Ingredients
- 1 medium sized head of broccoli, stalks removed, and cut into florets
- ½ a bunch of asparagus, woody end removed, and cut into 1cm lengths on the diagonal
- ½ a block of good quality feta cheese, crumbled
- lemon juice
- olive oil
- chilli flakes
- salt and pepper
Instructions
In a moderately hot pan, add a good dash of olive oil, and saute until bright green and just cooked. You still want both the broccoli and asparagus to be crunchy.
Remove the greens from the heat and place in a bowl. Dress with a squeeze of lemon juice and another dash of olive oil, a good sprinkling of chilli flakes, salt + pepper and the feta.
Stir well to combine and plate up.
Done – now wasn't that easy?
Lolly
Food Lover. Food Blogger. Chef. Mother. Lover. Free Spirit. Ever Evolving... Lauren Tangey thinks food is exciting and not to mention versatile. It's time to get back to basics. It's time to get involved in the food we eat.