While the usual bouquet of roses and box of truffle chocolates are always greatly appreciated on Valentine's Day, there is something in our hearts, itching for a getaway, where we wanderlust and explore the world beyond home. How does sunbathing, cocktail in hand on the white sands of Bali sound? Or mouth gliding through a Swiss chocolate escapade in Switzerland? Whatever fairy tale sounds the most romantic to you, never forget there is a getaway out there for us all.  
Get those passports ready and explore these heart fulfilling travel destinations with a loved one or solo.. because remember self love does exist.  
Have a Sweet "Valentine's Day Break" at AYANA Resort and Spa in Bali
Get a tropical fix with matching margaritas in hand as you watch the beaming sun rise and set at the renowned Balinese luxury retreat AYANA Resort and Spa for Valentine's day .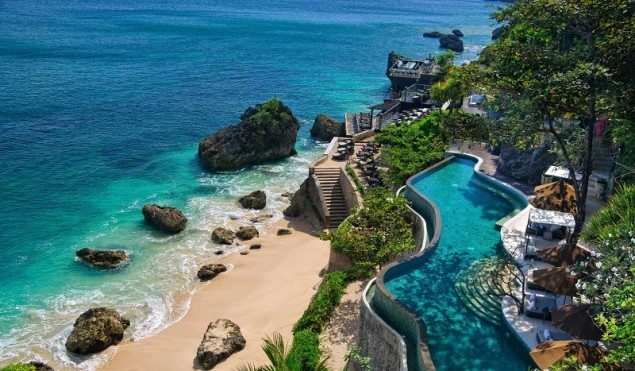 Set on the Bukit peninsula, this luxe clifftop resort is offering a two-night "Valentine's Break" package which includes a private villa with a flower bath for two, bottle of wine and chocolates in-room upon arrival, a romantic dinner at Dava Steak & Seafood. At Dava's make sure to order the house specialty ; a roasted boneless suckling pig, served with an inventive Jung papaya salad, steamed rice and flavorful barbecue sauce.
Get Bundled Up  at Beau-Rivage Palace in Lausanne, Switzerland 
When the tropical weather is nowhere near your travel radar, this luxury wintry escape is for you.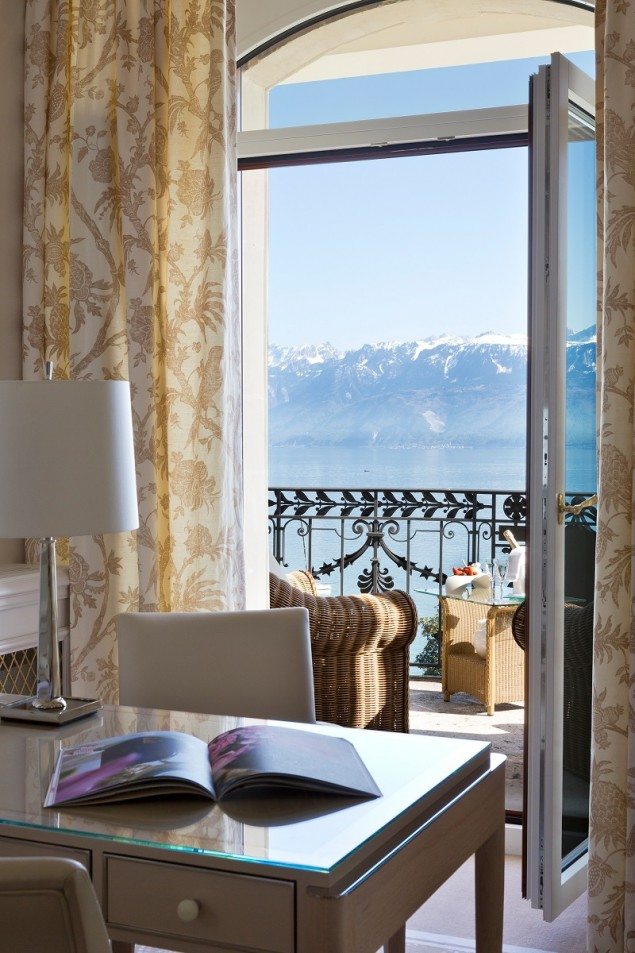 Situated atop an awe-inspiring 10 acres of parkland on the shores of Lake Geneva, Beau Rivage Palace, offers a special package includes one-night accommodation; a welcome of flowers, fruits and chocolate; an in-room candle lit dinner, breakfast in bed, access to the world-renowned Cinq Mondes spa and more. Absorb the crisp air and majestic views of Lake Geneva and the Swiss and French Alps on the horizon. And more importantly dine at Anna Sophia Pic, the Gastrominic Restaurant with menu selections such as the line caught sea bass with oscietre caviar.
A Fairy Tale Valentine's Day at Ashford Castle, County Mayo, Ireland
Bippity-boppoty-boo, no glass slippers and carriage here but there is something magical about the medieval experience at Ashford Castle.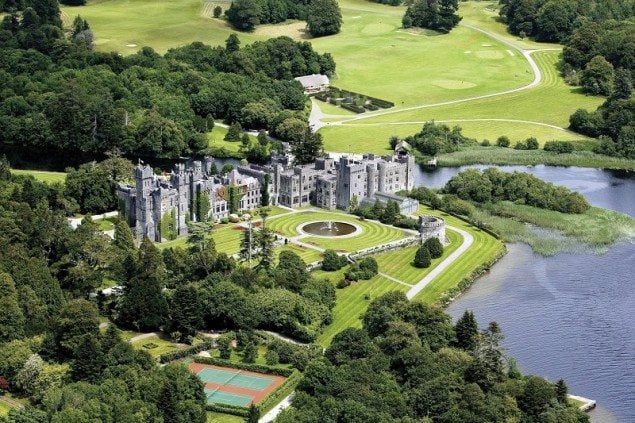 Grander is an understatement when you set foot on the castle's sprawling estate. With the "Valentine's One-Night Package" enjoy traditional Irish breakfast, a candlelit dinner for two in the elegant George V dining room. Since its the day of love, try the Essence of Guanaja; a frozen blueberry and coca nib mousse.
Keep in mind, venturing out is optional as the castle has  a cinema, billiards room, children's game room and tastefully finished new spa. Additionally in the outdoors enjoy falconry jaunts through woodland, horse and bike rides, archery, as well as boat trips on Lough Corrib.
Love at The Milestone, London
This is your chance to celebrate Valentines like the Duke and Duchess of Cambridge, well sort of at least you will have views of their home.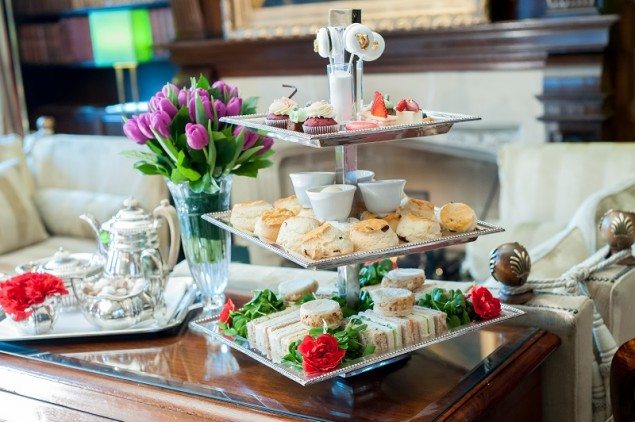 In the heart of Kensington with unrivaled views of the Palace and Gardens, the Victorian designed Milestone Hotel is offering a "Love at the Milestone" package. Rekindle the fire and get the full charming English experience.  Perfectly situated close to the High Street Kensington tube station for excursions to Big Ben and other English sights, On the return to the hotel dine at Chenestons, where lit candles illuminates the  "roast of the day" while enjoying  soft melodic piano tunes in the background.
Roman Valentine at Hassler Roma,  Rome, Italy
What is Romance without Italian flair?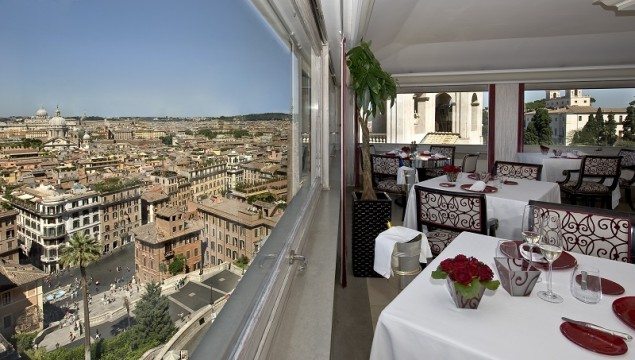 This Valentine's Day, love is on the menu in the Eternal City's  iconic Hassler Roma . With their San Valentino package, enjoy a two-night stay, daily breakfast, as well as chocolate-covered strawberries and roses in-room upon arrival. Guests can also indulge in a romantic eight-course dinner at the Hassler's Michelin-starred restaurant Imàgo, featuring unique dishes such as black truffle red prawns and baked clay snapper. Post dinner, walk a mere 8 minutes to the infamous Trevi Fountain.
The "1844 Chocoholic Package" at Zurich's Baur
Because a valentines day without chocolate would not be right, right? 
At the Baur Au Lac hotel in Zurich surround yourself with spectacular views of the distant snow capped Alps, the shore of Lake Zurich and the hotels' very own house made chocolate. Turning the chocolate experience into an unforgettable one.. with hopes that it never ends.
At this modernized traditional 19th century city hotel, run by Andrea Kracht, who has been in the family for six generations, traditional Swiss art of fine chocolate-making is righteously honored with the hotels 1844 chocolate.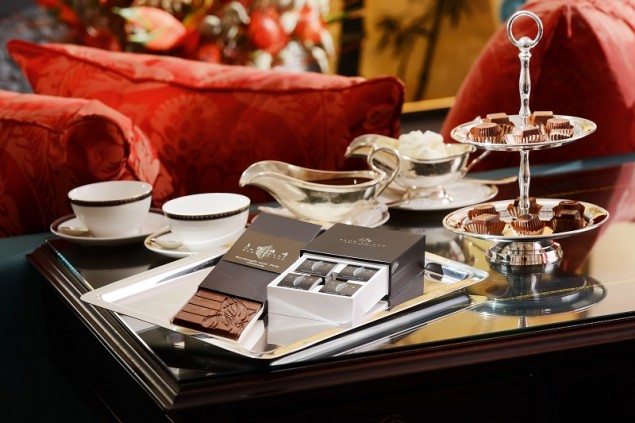 While the hotel has exceptional chocolate and amenities, it is also home to the contemporary fine dining restaurant Le Pavillon, which happens to be offering a special chocolate based menu for Valentines day. Couples can go a step further to spoil themselves with bitter-sweet temptations with the Baur au Lac's "1844 Chocoholic" package. The package includes a box of the hotel's very own Chocolat 1844, a white Chocolate Martini Cocktail at the Rive Gauche Bar, a five–course-menu at the restaurant with a selections of a special 1844 chocolate based dessert, hot chocolate with shortbread biscuits and more.
.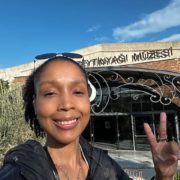 Alyssa Holder
Alyssa Holder is a writer specializing in food and travel topics since 2015.