These Oatmeal Chocolate Chunk Cookies with walnuts and dried tart cherries can be a delicious reality! And once they are don't forget to lick the bowl!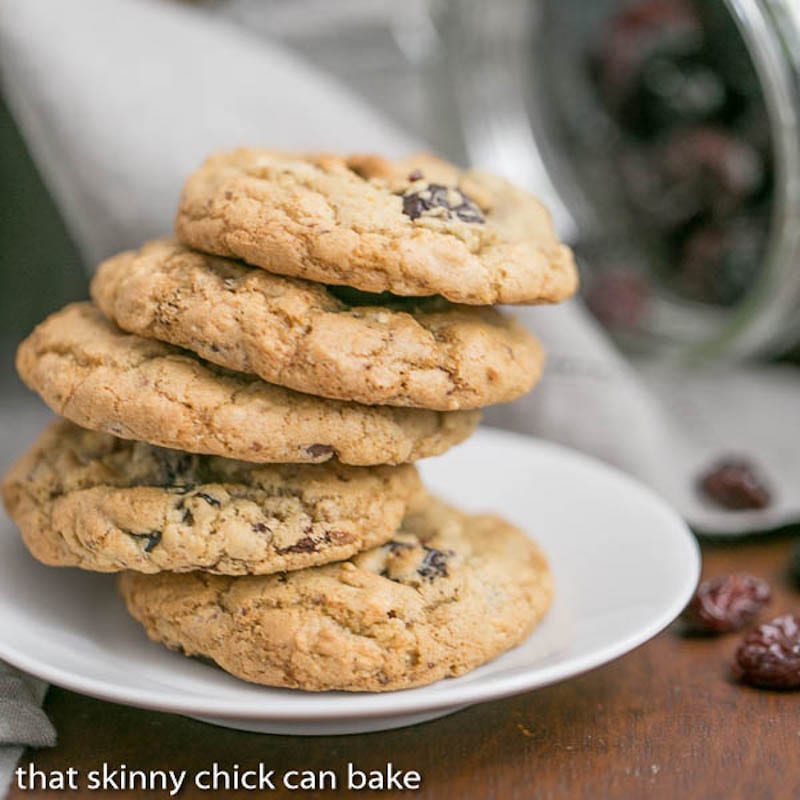 Something with chocolate was definitely in order and these cookies were portable, full of semisweet chocolate, dried cherries, oatmeal and toasted walnuts, plus they were delish.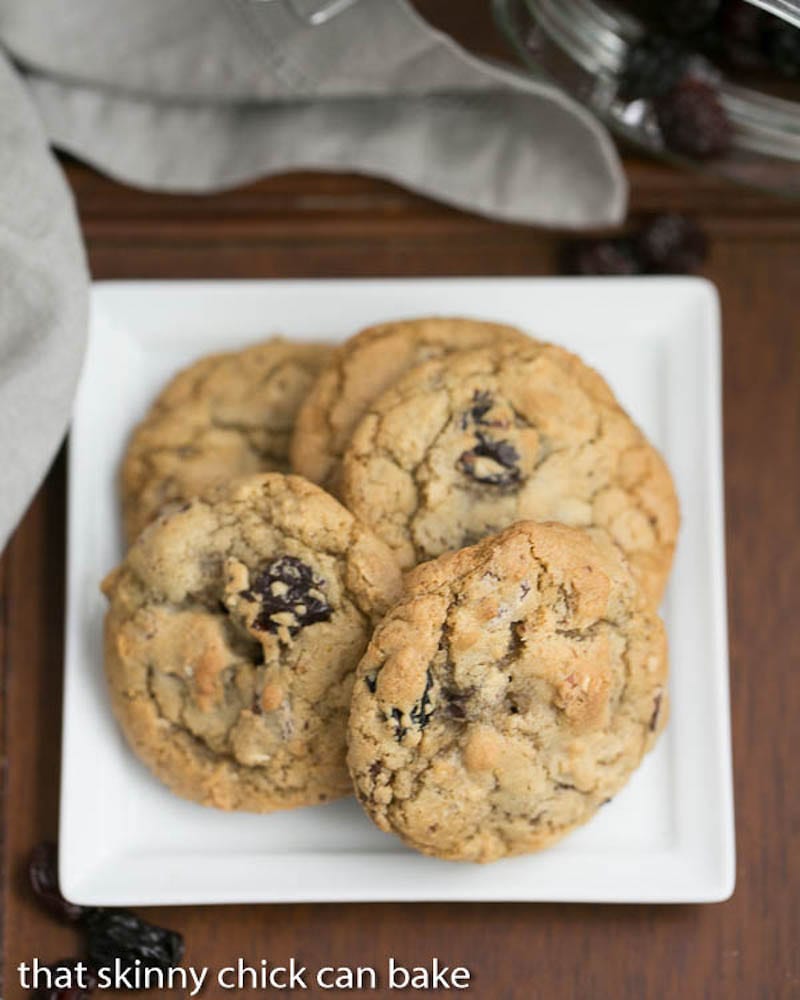 Confession Time
I after I added the chocolate to the cookie dough, I removed half of it to make plain ol' Oatmeal Chocolate Chunk Cookies. I added the toasted walnuts and cherries to the rest. I'm not a huge fan of raisins, but I could eat dried tart cherries by the handful. If nobody ate the amped up cookies, I'd be happy to pick up the slack. I should not have worried; these were winners!

Walnut Cherry and Chocolate Oatmeal Cookies
Ingredients
1¾ cups flour
¾ cup dark brown sugar
¾ cup granulated sugar
½ cup (1 stick) butter, at room temperature
2 eggs, at room temperature
1 teaspoon vanilla
1 teaspoon baking soda
½ teaspoon salt
½ teaspoon ground cinnamon
¾ cup old-fashioned rolled oats
¾ cup walnuts, toasted chopped
1 cup dried cherries
8 ounces semisweet chocolate, chopped into chunks
Instructions
Preheat oven to 375°. Line baking sheets with parchment and set aside.
By hand (I use a wooden spoon) or in a stand mixer fit with the paddle beater, mix together the sugars with the softened butter until completely blended. Add the eggs, one at a time to form a smooth batter. Mix in the vanilla, salt, baking soda and cinnamon.
Add the flour and mix till just incorporated. Fold in the oatmeal, cherries, and chocolate till combined.
Using a medium cookie scoop (about 1½ tablespoons) place mounds of dough about 2-inches apart on prepared baking sheets. Refrigerate for 10 minutes.
Then bake till edges start to brown and centers look set, 10-12 minutes. Mine took 10 minutes and I pulled them out when the very center looked underbaked.
Let cool on baking sheets for 5 minutes, then remove to wire rack to finish cooling.