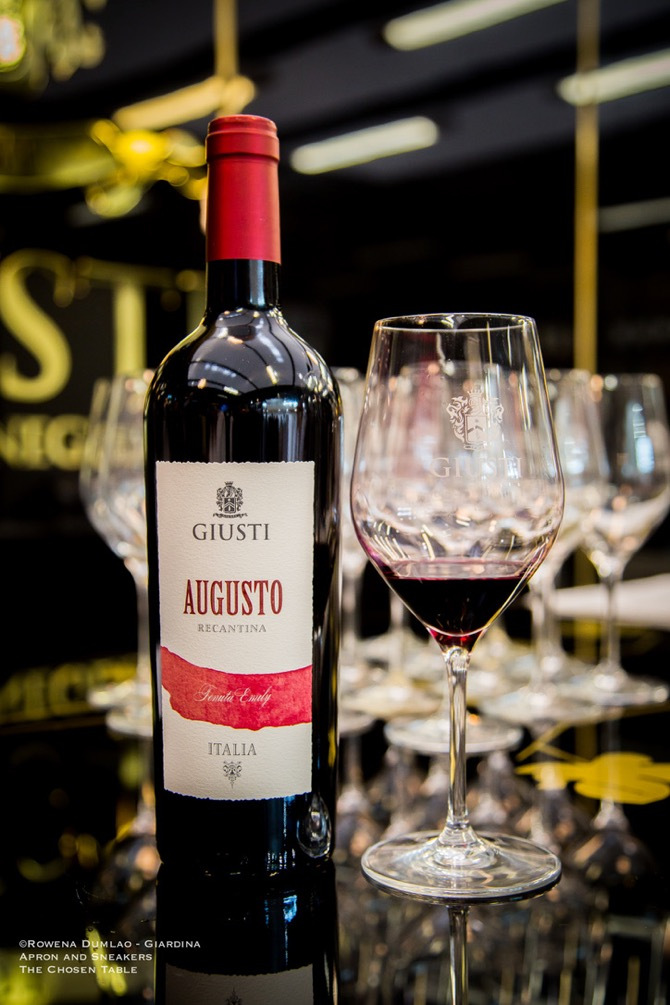 On the 10th of April 2019, the 53rd edition of Vinitaly closed after an intensive four-day event with an impressive attendance of 125,000 visitors hailing from 145 countries. Like every year, there had been an augmentation to the numbers of participants from the exhibitors to the buyers, journalists and people from the wine sector in the 100,000 square meter space. The buyers were led in numbers by U.S.A., Germany, United Kingdom, China, Canada and Japan. This year's count was 4,600 exhibiting producers, which is 130 more than last year's. With this accelerating trend, next year's 54th edition on 19 – 22 April 2020 should come up with excellent statistics as well.
Vinitaly is an annual international wine exposition and competition that was first created in 1967 in the Italian city of Verona to highlight and promote Italian wines to the international market.
Naturally, it is open both to the wine professionals as well as the wineloving public. Inside the vast space of more than 100,000 square meters, separate pavilions per Italian region house their producers in stands where it is possible to taste their wines and speak with the producers.
When you step inside Vinitaly after the rather crowded entrance, you will be greeted by gigantic warehouse-like numbered pavilions, each corresponding to an Italian region. It's an immense wine amusement park with a plethora of stalls featuring producers and their wines and four days can easily be tight in tasting as much wines possible in the sprawling area of exposition. Whether you are there as part of the curious public, a wine professional intent in attaining your goals or even a producer yourself, the most fundamental thing that binds every single person in Vinitaly is what's being poured and explained inside very single glass. Wine has the power to connect nature and men and Vinitaly is the place where it happens.
This year's tastings had been interesting and productive as it had been for the past editions. New discoveries and reconfirmation with the new vintages had been essential in compiling this year's list.
Il Verro
Coda di Pecora, Casavecchia, Pallagrello Bianco and Pallagrello Nero are the only four grape varieties that Il Verro Winery of the Campania region uses in their wines. Created by Cesare Avenia and his partners from an idea that formulated in their high school days in the 1960s, their 14-hectare vineyards can produce 20,000 bottles per annum dedicated solely to autochthonous varieties found in their region. While the latter three are being produced by some Campania producers, Il Verro is the only producer of the wine that uses Coda di Pecora. It merits to be tried and appreciated for its elegant qualities. Vinified and matured in stainless steel, the nose shows fruit and floral notes with a hint of vegetation, while the palate corresponds with these characteristics along with its pronounced sapidity.
Address: Via Lautoni, 81040 Località Acquavalle, Formicola (CE), Italy
Website
Tenuta San Leonardo
Tenuta San Leonardo of Trentino was given the prestigious Vinitaly International Award for Italy in 2017. Although the estate has been with the family for centuries, it was only in 1982 when Carlo Guerrieri Gonzaga created Tenuta San Leonardo using his oenological education that he acquired in Switzerland. With interest in an international approach to wine, Carlo, along with his son Anselmo, create one of the finest and most awarded Bordeaux-style blends in Trentino, San Leonardo, using Cabernet Sauvignon, Merlot and Carmenère. The single varietal wines of Sauvignon Blanc, Riesling and Carmenère are commendable as well.
Address: Località San Leonardo, 38060 Borghetto, Alto Adige – Avio (TN), Italy
Website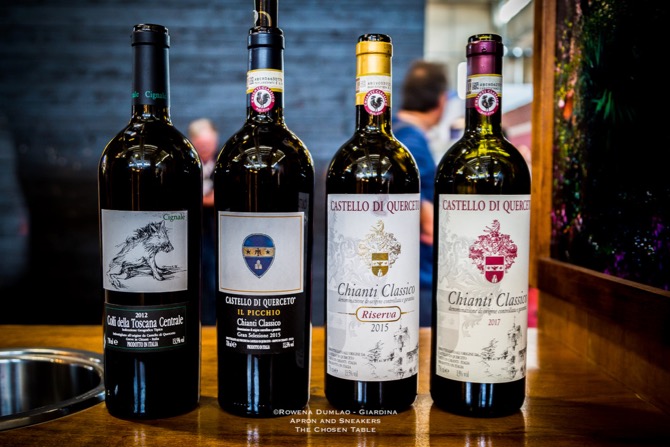 Nardone Nardone
Domenico Mimmo Nardone, third generation winemaker, continued what his grandfather and father started by producing wine in the land of the family. Nardone Nardone was founded in 2006 in Pietradefusi, a part of Irpinia where three of the best wines of the Campania region are produced and recognized with the DOCG status: Taurasi, Fiano di Avellino and Greco di Tufo. Nardone Nardone produces excellent monovarietal wines of all three DOCG wines, Irpinia Falanghina DOC and Irpinia Aglianico DOC and Monica Campania Rosso IGT, a blend of Merlot and Aglianico.
Address: Via dell'Industria Frazione, 83030 Dentecane, Pietradefusi (AV) Italy
Website
Giodo
After thirty years, famed Italian consulting oenologist Carlo Ferrini, along with his daughter Bianca, finally took a plunge in 2002 in making his own wine when he found the perfect place to grow his Sangiovese in the Brunello denomination zone. With six hectares of land, he cultivates solely Sangiovese with which he produces only two kinds of wines, the Giodo Brunello di Montalcino DOCG, with maturation period of 2.5 years in 700-liter French oak casks followed by 18 months in the bottle and the Giodo Rosso Toscana IGT with maturation period of 12 months in 500 and 1,200 liter oak casks. Whereas in an elevation of 950 meters on the slopes of Mount Etna, he acquired a small piece of land amounting to just a little over 1 hectare where he cultivates 80-100 year old pre-phylloxera Nerello Mascalese vines to produce his Alberelli di Giodo.
Address: Podere Giodo: Montalcino, Tuscany, Italy / Alberelli di Giodo: Etna, Sicily, Italy
Website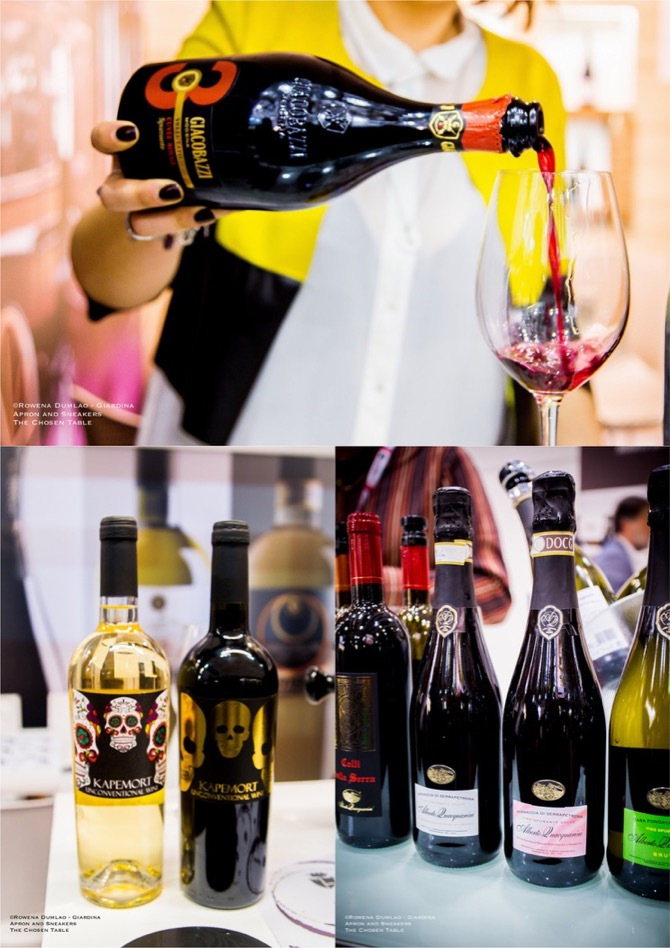 Castello di Querceto
A couple of years ago, the François Family celebrated its 120th year in winemaking in Chianti. Castello di Querceto was purchased by Carlo François at the beginning of the last century and transformed it to an agricultural firm. It was them, along with 33 other producers who founded the Consorzio del Vino Chianti Classico in 1924. In 1978, Carlo's nephew, Alessandro François and his wife Maria Antonietta took over the activity and it was through them that the winery went through profound structural and philosophical transformation. Drinking their wines is immersing yourself wholly to the history of Chianti Classico. The interpretations of their multi-awarded Chianti wines in their 60-hectare land (out of 200 hectares shared with groves of olive, oak and chestnut trees) on the Chianti hills are known in 50 countries throughout the world.
Address: Via A. François 2, 50022 Greve in Chianti (FI), Italy
Website
Sensi Vini
When Pietro Sensi was selling his production of wines at the market in 1895, he mustn't have imagined that his humble activity was bound to become one of the best in Tuscany. Now on its 4th generation of the Sensi Family under Marco and Roberta Sensi and after 125 years, the business has flourished to a vast dimension and the quality of the wines has proven its excellence in representing the land and the work of winery. Most of their wines have received awards, most especially their Chianti DOCG labels. Their newest label is Tua Rosa, a rosè from Sangiovese grapes.
Address: Via Cerbaia, 107, 51035 Lamporecchio (PT), Italy
Website
Colli di Poianis
From the region of Friuli-Venezia Giulia, the land of the great whites, is Colli di Poianis of Gabriele Marinig and his wife Maura Ceschia. Located in Prepotto in the Friuli Colli Orientali DOC area, their production of wines of both local and international grapes provide excellent expressions of the terroir, with a fine balance between tradition and modern technology. You will find elegance in their wines, with full display of characteristics both on the nose and palate especially the white varieties. Their Schioppettino di Prepotto is a significant wine in their production which won the prestigious Risit d'Aur. It was an award given to them for planting the first few Schioppettino autochthonous vines, thus saving them from extinction.
Address: Via Poianis 23, 33040 Prepotto (UD), Italy
Website
Drengot
Alberto Verde, founder of Drengot Winery returned to his roots when he once again found himself walking along his grandfather's cellars as the familiar smells encapsulated his childhood memories in the vineyards. Thus the beginning of his adventure in reviving the local grape variety Asprinio. Indigenous in the Aversano Agro territory, Asprinio is a rare white grape variety that is marked by a prominent acidity. Its ancient method of cultivation is called Alberata Aversana which is quite unique in the world. Drengot maintains this viticultural technique to preserve the cultural and environmental asset of the area. The vines grow until 15 to 20 meters high supported by poplar trees as their living braces. The grapes are all handpicked as the pickers use tall handmade ladders to reach each bunch. Drengot produces two expressions of Asprinio, the Terramasca, a sparkling wine and Scalillo, the still version.
Address: Via delle Viole 12, 81031 Aversa (CE) Italy
Website
Fabrizio Pratesi
Fabrizio Pratesi is the fifth generation to the Pratesi family's wine and oil producing activity. The property in Lolocco in the heart of Carmignano where the vineyards and winery are located has been with them since 1875. Carmignano is a wine region in Tuscany that has been noted for the quality of its wines since the Middle Ages. Cosimo III de Medici, the Grand Duke of Tuscany granted special legal protection of the wine producing area in 1716 for the superior quality of the wines they produce. The most utilized blend of the Carmignano DOCG (given the denomination in 1990) is the predominance of Sangiovese mixed with Cabernet Sauvignon which Fabrizio Pratese produces.
Address: Via Rizzelli 10, 59015 Seano – Carmignano, Italy
Website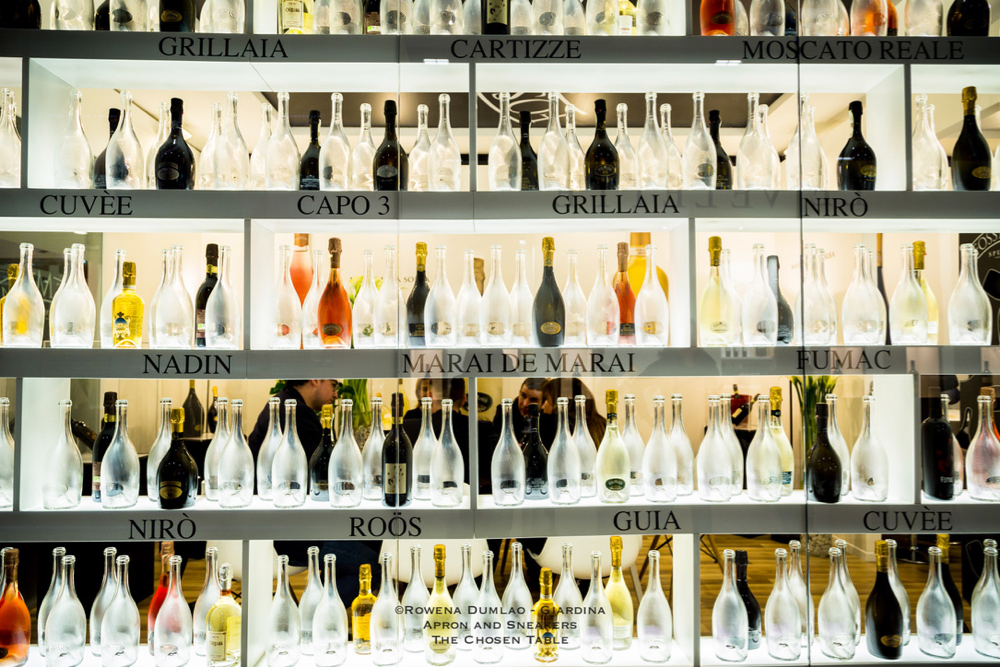 Carpineto
Already present in 70 countries, the Tuscan winery Carpineto has been creating excellent wines since the 1967 when it was founded by partners Giovanni Carlo Sacchet and Antonio Mario Zaccheo. Naturally in pursuit of innovation, Giovanni and Antonio aimed to produce the best red wine that the terroir can offer in the Chianti Classico appellation. They envisioned the enormous potentiality of Tuscany, a land where they could produce great traditional wines by applying modern viticulture and winemaking techniques and technology. With their revolution, they dramatically exceeded the quality standards of the traditional Tuscan wine. In a succession of three years of the vintages 2010, 2011 and 2013, among the top 100 wines chosen by Wine Spectator. Together with the new generations, Caterina Sacchet who functions as the oenologist, along with Elisabetta Sacchet, Francesca Zaccheo and Antonio Michael Zaccheo, they continue to experiment in their high level of production with the aim of protecting the characteristics of the wine, the environment and the historical values of Tuscany.
Address: Località Dudda 17/B, Greve in Chianti (FI), Italy
Website
I Capitani
The story of I Capitani that started more than a hundred years ago by brothers Florindo and Ciriaco Cefalo was born out of commitment, tradition, sacrifices and achievements with the stronghold of a big family working behind it. With their land located in the fertile hills of in the heart of Irpinia, one of the best areas for winemaking, their production of Aglianico thrived and flourished. Now on its fourth generation and still with the strong devotion of different family members, I Capitani continues what their ancestors started. They have a production of monocultivars of Greco di Tufo, Fiano di Avellino, Falanghina and Aglianico in three expressions. They also produce Emè, a blend of Aglianico with international varieties and Faius, a notably interesting blend of the three white local varieties of Irpinia (Falanghina, Fiano and Greco).
Address: Via Bosco Faiano 15, 83030 Torre le Nocelle (AV), Italy
Website
Giusti Wine
Ermenigildo Giusti, an accomplished entrepreneur of a large Canadian construction company never severed his ties with his original roots when he left Italy in the 1970s. In the year 2000, he bought his first two hectares of viticultural land on the hills of Montello in Nervesa della Battaglia cultivating Glera, Recantina and other indigenous grapes. Now Giusti Wine owns 100 hectares of land, divided into 10 estates with a production of award-winning wines like their Prosecco Superiore Asolo DOCG, Amarone Classico DOCG, Valpolicella Ripasso Superiore DOC, Passito Bianco made with Glera and Manzoni Bianco, Umberto I made with the best Merlot and Cabernet Sauvignon grapes in their Veneto vineyards, among others.
Address: Via del Volante 4, 31040 Nervesa della Battaglia (TV), Italy
Website
Trerè
Trerè Winery is located in the beautiful hills of Faenza in Ravenna. Founded in the 1960s by Valeriano Trerè, the first wine production was from the local grapes of the area: Albana, Trebbiano and Sangiovese. Passion for winemaking made Valeriano's daughter, Morena take over the winery in 1976. With her son on board the winery too, together they give the winery a vibrant spark of activity by underlining the excellence of their land with the aid of modern agronomic and oenological techniques. From 14 hectares during the foundation of the winery, the winery has widened to 35 hectares with cultivation of more indigenous varieties like Pagadebit and Famoso. A production of monovarietal wines as well as blends with some international grapes, Trerè creates elegant wines which focus on the characteristics of the grapes and the land.
Address: Via Casale 19, 48018 Faenza (RA), Italy
Website
Nero del Bufalo
Giuseppe Turi, known to many as Il Bufalo, started his winemaking activity in 1996 in four hectares of land in Sant' Agata sul Santerno cultivating Merlot, Cabernet Sauvignon, Chardonnay and Trebbiano. He has a small production of three kinds of wine: Nero del Bufalo Ravenna IGT Rosso made with Merlot and Cabernet Sauvignon, Bufalo Bianco Ravenna IGT Bianco made with Trebbiano and Chardonnay, and Bolle del Bufalo Extra Dry, sparkling wine made with Trebbiano and Chardonnay.
Address: Via Canalazzo 1, 48020 Sant' Agata sul Santerno (RA), Italy
Website
Tenuta Cavalier Pepe
Patriarch Angelo Pepe of Irpinia continued the next chapter of his family's viticultural life in his native land by creating Tenuta Cavalier Pepe, a high quality center for wine production and tourism in the heart of the Taurasi DOCG zone. Having been appointed the prestigious Cavaliere or Knight of the Republic by the Italian President for the value of work that he has given for his land, he adopted the name to start the activity that his eldest daughter managed. Milena Pepe, a graduate of wine marketing in Belgium and viticulture and oenology in France, realized his father's dream by leading the family's winery in 2005. Today, the winery has established a big name both locally and internationally. The production is focused on the classic Irpinia wines of Greco di Tufo, Fiano di Avellino and Taurasi, as well as Falanghina and Coda di Volpe. Most of their wines, especially the La Loggia Del Cavaliere Taurasi Riserva DOCG and Opera Mia Taurasi DOCG have continuously received important international awards.
Address: Via Santa Vara, 83050 Sant' Angelo all'Esca (AV), Italy
Website
I Favati
Located in the Irpinia DOCG zones, the wines of I Favati are notable for their personalities of the territory and the indigenous grape varieties. Managed by Rosanna Pietrozziello, her husband Giancarlo Favati, and her brother-in-law Piersabino, along with oenologist Vincenzo Mercurio, their 16-hectare land produces 100,000 bottles annually that are distributed globally. A young winery with the year 2000 as the first vintage, the wines immediately captured everyone's attention including the receipt of awards.
Address: Piazza Di Donato 41, 83020 Cesinali (AV), Italy
Website
Vinitaly
Viale del Lavoro, 8
37135 Verona (VR), Italy
Website
Rowena Dumlao Giardina
Rowena Dumlao - Giardina is the author and photographer of Apron and Sneakers and The Chosen Table. Besides her blog, she's also a recipe developer and a travel writer for other food and travel sites.