PARTNER POST: Let Blue Apron help you keep things simple this busy holiday season when it comes to dinner. Have your next nutritious meal delivered straight to your door.
Check out this easy and flavorful recipe for Vietnamese meatballs.
The holidays are mostly done. Now you should give yourself more time to relax. Head over to Blue Apron for $30 off your first order or three meals free. You'll be eating delicious meals like this!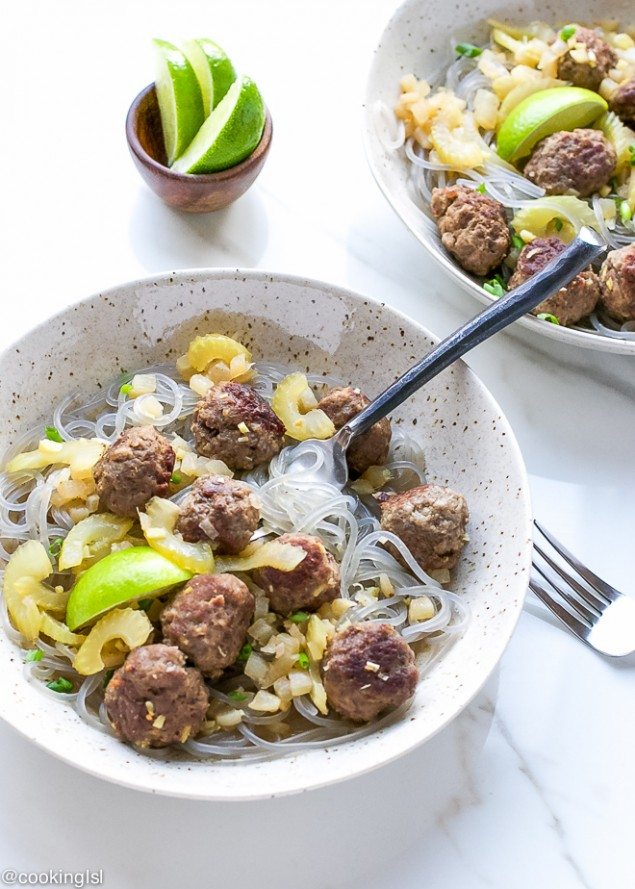 Vietnamese Meatballs with sweet potato noodles and daikon radish- full of wonderful flavors, made with wholesome ingredients and very easy to prepare, following Blue Apron't instructions.
Trying Blue Apron's meals was one of the most exciting things I've done during this past month.
I've been hearing about Blue Apron (a meal delivery service) for a very long time. I often watch their TV commercials. I thought, this sounds perfect. I need to try it one day. And this day finally came! I'm glad I had this opportunity, because I have so much to say out their food delivery service.
Of course I love to cook and come up with recipe ideas. But even though I'm a food blogger and my job is to share simple and delicious recipes, I sometimes run out of fresh ideas…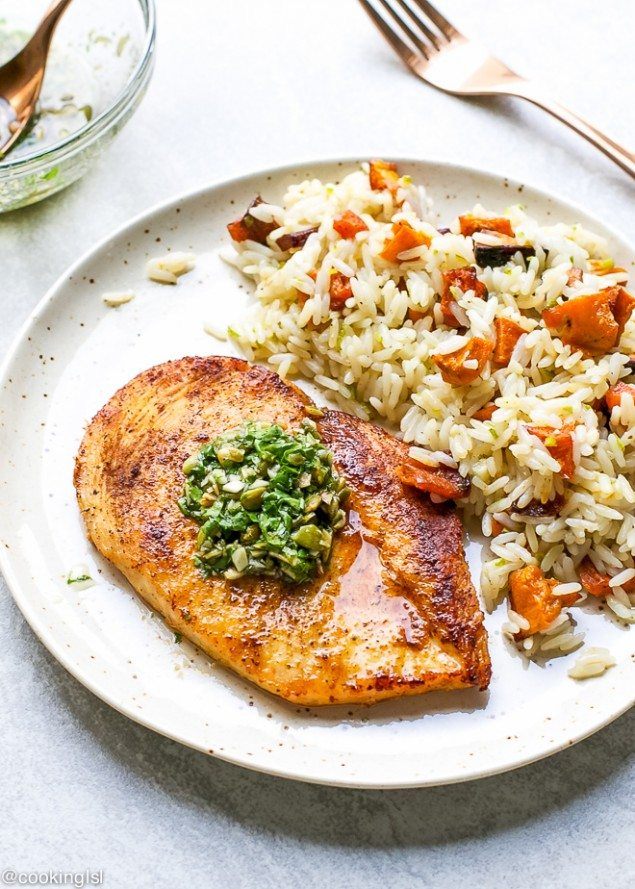 Or, I'm sometimes missing some of the ingredients necessary for a recipe. Going back to the store for something I forgot and don't have a substitute for with a young baby is not fun… As much as I enjoy meal planning, I've been so tired lately, that I find it difficult to do.
Also as a food blogger, I have my niche, but I love exploring new cuisines. Blue Apron has helped me with this. Two of the three recipes were Asian. I love Asian food, but almost never cook it, so I was extremely happy to prepare these.
This was my first time making dumplings… And the spices, that are conveniently included with all meat/produce – this is perfect for me! No need to search for exotic spices and buy bottles of them – with Blue Apron, you get just the right amount of spices you need for the recipe.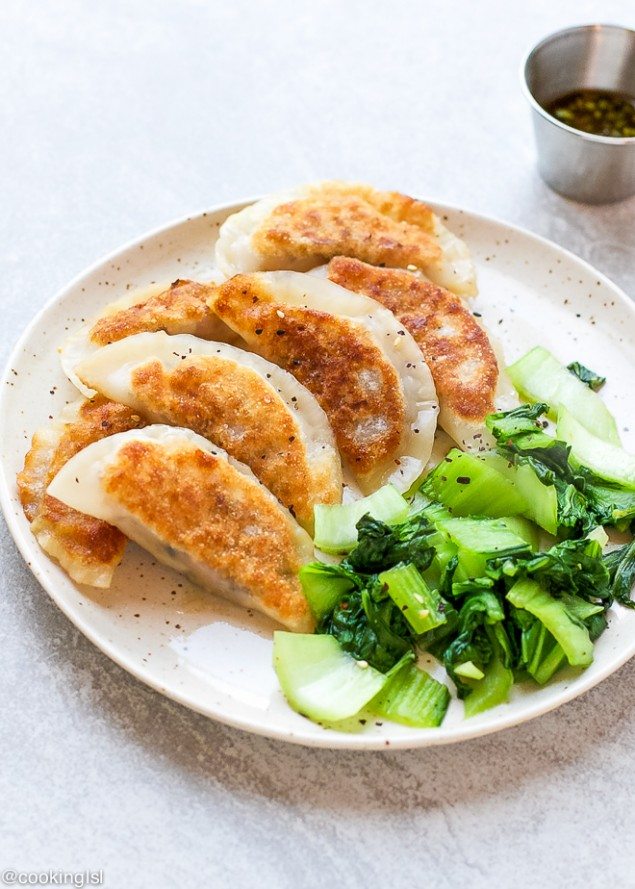 For example, one of the recipes in my meal delivery called for lemongrass. While I love its flavor, not many stores around here carry lemongrass… With Blue Apron, I got a stalk of it for my recipe.
Fresh ingredients, showing right at your door, for less than $10 a meal. Recipes included. Blue Apron is just so much fun!
Blue Apron is convenience. Blue Apron is all about excellent quality ingredients. Blue Apron is all about cooking. Teaching people how to cook.
There are recipe cards with step by step recipes (pictures included, too!) and nutrition information included with each recipe. How can I not love it?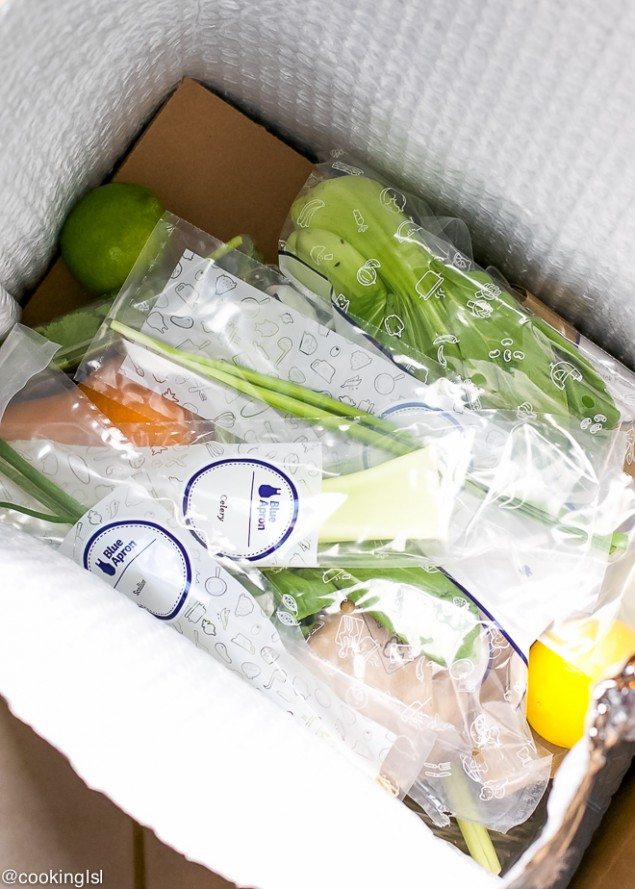 Everything I cooked tasted delicious!
It was quick to prepare, following their instructions.
Recipes were diverse and perfect for me!
Simple, seasonal ingredients. Classic cooking techniques. Very delicious meals, that are cooked in your home, cooked by you!
See Also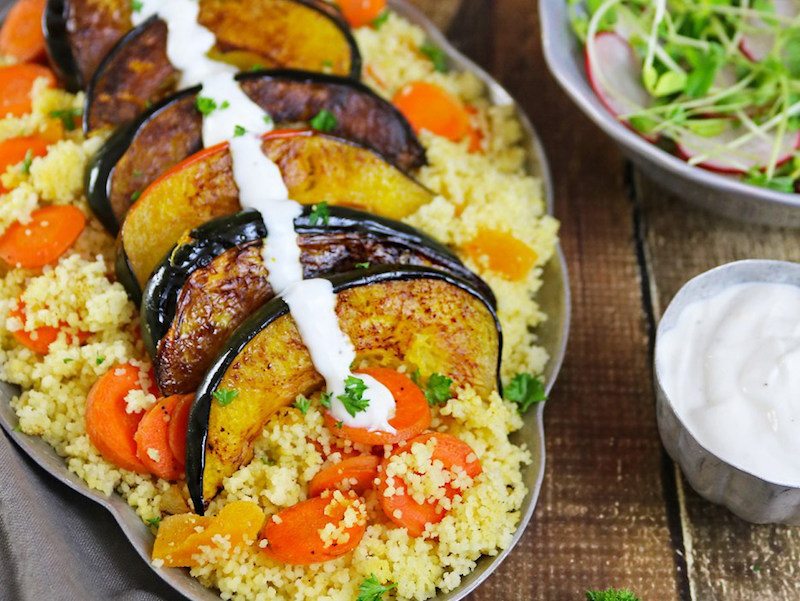 I made these Vietnamese meatballs. My husband loves Asian meatballs.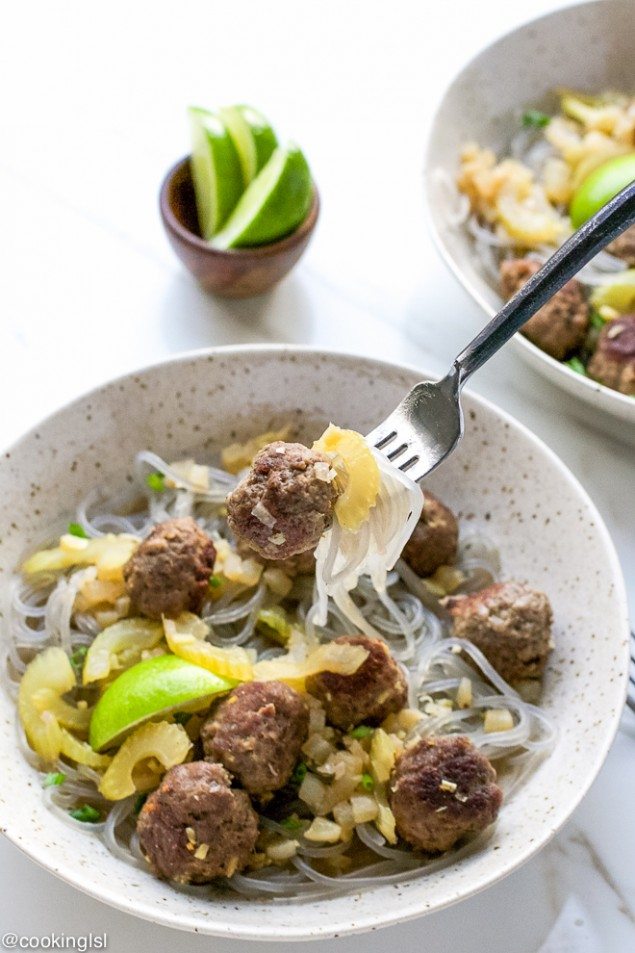 He often orders them at a Vietnamese place, we go to. I would never think of making them at home, because I need to buy all the spices and they might not turn as good as the restaurant ones. Well, with Blue Apron's ingredients and recipe, these turned out even better. The aromas in my kitchen, while cooking these were amazing!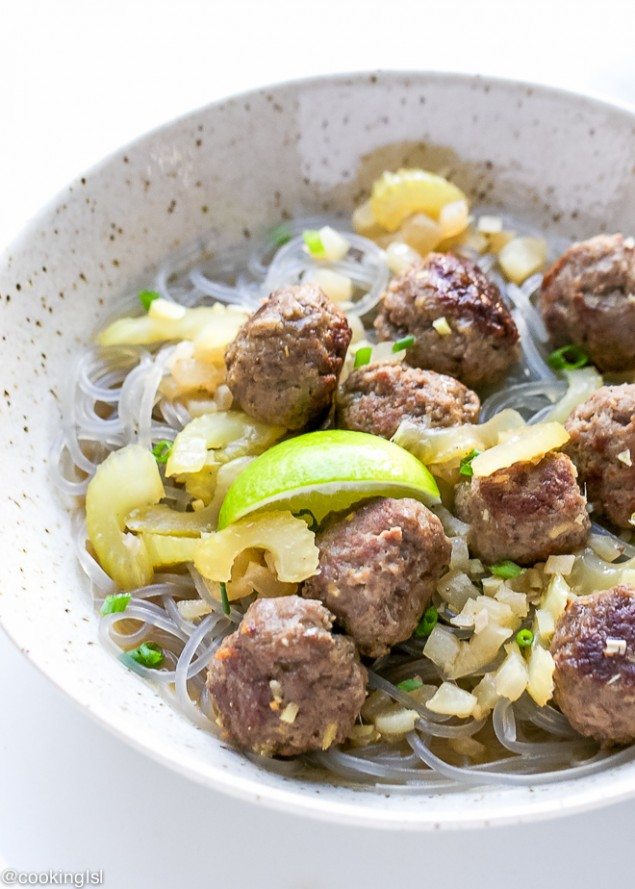 Juicy meatballs with a trio of aromatics: ginger, scallion and fragrant fresh lemongrass. Serve atop deliciously springy sweet potato noodles (made from the starch of the vegetable), tossed with a unique saute of celery and daikon radish.
I also made :
Seared Chicken with Roasted Honeynut Squash & Garlic Rice
Shrimp & Shiitake Dumplings with Sautéed Bok Choy & Soy Dipping Sauce (the yummiest of the three for me!)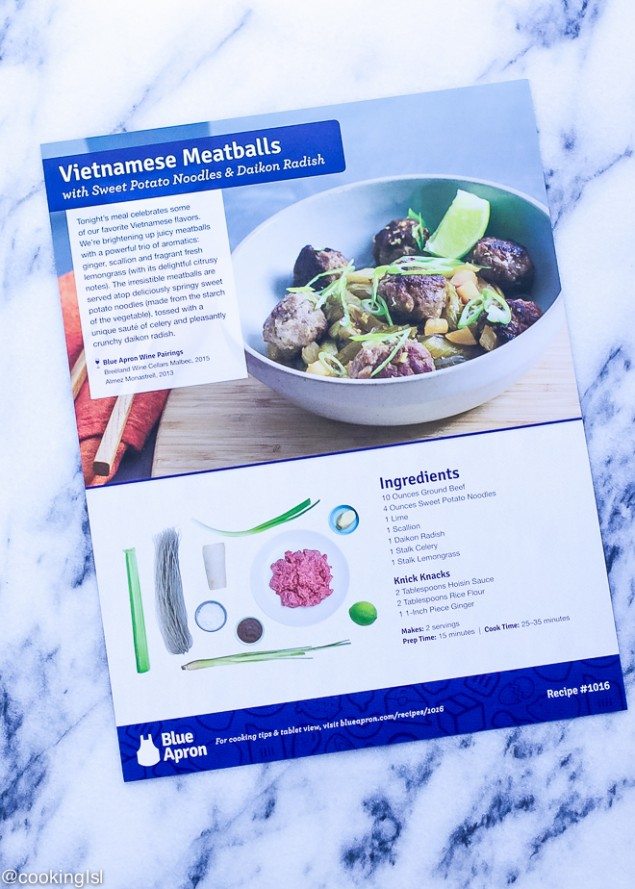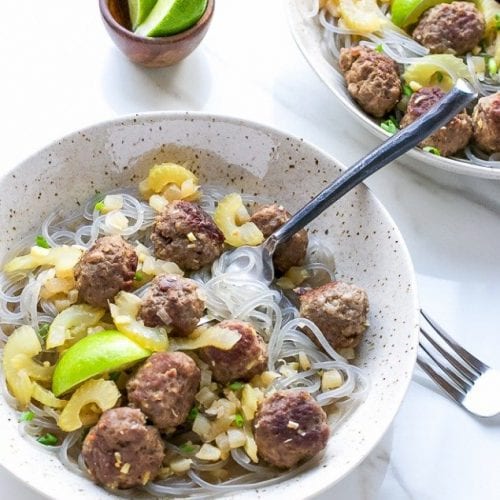 Lyubomira Lsl
Ingredients
10

oz

Ground Beef

4

oz

Sweet Potato Noodles

1

Lime

1

Scallion

1

Daikon Radish

1

Stalk Celery

1

Stalk Lemongrass

2

Tbsp

Hoisin Sauce

2

Tbsp

Rice Flour

1 1-

inch

Piece Ginger
Instructions
Wash and dry the fresh produce. Heat a medium pot of salted water to boiling on high. Cut off and discard the ends of the lemongrass; peel away and discard the fibrous outer layers until you reach the pliable white core. Mince the lemongrass core. Peel and mince the ginger. Cut off and discard the scallion root; thinly slice on an angle, separating the white bottom and green top. Peel and small dice the radish. Thinly slice the celery on an angle. Quarter the lime.

Cook the aromatics: In a medium pan (nonstick, if you have one), heat 2 teaspoons of olive oil on medium-high until hot. Add the lemongrass, ginger and white bottom of the scallion; season with salt and pepper. Cook, stirring frequently, 2 to 3 minutes, or until browned and fragrant. Transfer to a small bowl and set aside to cool slightly. Wipe out the pan.

Form and brown the meatballs: Place the ground beef, flour, half the hoisin sauce and half the cooled aromatics in a large bowl. Gently mix to combine. Using your hands, form the mixture into 14 to 16 equal-sized meatballs. In the same pan, heat 2 teaspoons of olive oil on medium-high until hot. Add the meatballs; cook turning occasionally, 5 to 7 minutes, or until browned on all sides. Leaving any browned bits (or fond) in the pan, transfer to a plate and set aside in a warm place.

Cook the noodles: While the meatballs brown, add the noodles to the pot of boiling water. Cook 4 to 5 minutes, or until tender. Drain thoroughly and rinse under warm water for 30 seconds to 1 minute to prevent sticking.

Cook the vegetables: Heat the pan of reserved fond on medium-high until hot. Add the radish and celery; season with salt and pepper. Cook, stirring occasionally, 3 to 5 minutes, or until browned and softened. Add the remaining cooled aromatic and the juice of 2 lime wedges; season with salt and pepper. Cook, stirring occasionally, 30 seconds to 1 minute, or until fragrant and heated through.

Finish and plate your dish: Add the browned meatballs, remaining hoisin sauce and 1 cup of water to the pan. Heat to boiling on high. Once boiling, reduce the heat to medium-high and simmer, stirring occasionally, 3 to 4 minutes, or until the liquid is slightly reduced in volume and the meatballs are cooked through. Remove from heat; season with salt and pepper to taste. Rinse the cooked noodles under warm water to loosen them; divide between 2 bowls. Top with the finished meatballs, vegetables and sauce. Garnish with the green top of the scallion and remaining lime wedges. Enjoy!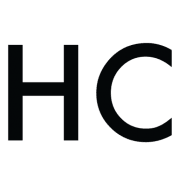 Lyubomira Lsl
Hi, I'm Lyubomira (people call me Mira). I have background in construction engineering and design, but recently discovered my new passion – cooking and food photography.I try to share simple, straightforward recipes, fast to prepare with widely available ingredients.