National Geographic's Andrew Evans went to New Orleans to find the secret to making the perfect Jambalaya.
By Andrew Evans
As luck would have it, I got to travel out to Slidell, Louisiana, and learn how to make jambalaya from none other than New Orleans celebrity chef John Besh. John was cooking in his own kitchen and with his own pot, with his wife at his side. John believes adamantly in the connection between good food and quality family time, so much so that he just published a book about it. My Family Table: A Passionate Plea for Home Cooking offers dozens of down-home recipes with personal stories about how the family of a very busy chef makes sure that meal time is family time.
Now John would never claim that his jambalaya is the best in the world, but I'll come out and say that it is. I ate one giant plateful and then didn't refuse when John dished out another massive pile of jambalaya on my plate. Gosh that was good eating.
John Besh's Pork & Sausage Jambalaya
The world's best jambalaya recipe - courtesy of Chef John Besh.
Ingredients
½ pound bacon, diced
1 onion, diced
½ bell pepper, diced
1 stalk celery, diced
1 pound smoked pork sausage, sliced
3 cups uncooked converted Louisiana white rice
1 tsp. smoked paprika
1 teaspoon dried thyme
1 teaspoon crushed red pepper flakes
5 cups chicken broth
1 cup tomato sauce or canned chopped tomatoes
2 cups diced cooked pork
3 green onions, chopped
Salt
Tabasco
Instructions
In a large, heavy-bottomed pot, cook the bacon over medium-high heat until the fat is rendered, about 3 minutes. Add the onions and cook, stirring often, until browned. Add the bell pepper, celery, and sausage. Cook, stirring, for another 3 minutes, then add the rice, paprika, thyme, and red pepper flakes.
Increase the heat to high and add the chicken broth and tomato sauce, then the pork and green onions. Stir well and bring to a boil. Cover, reduce the heat to low, and simmer for 18 minutes. Remember, the pork and sausage are already cooked, you're only making the rice at this point. Remove the post from the heat and it's ready to serve! Season with salt and Tabasco.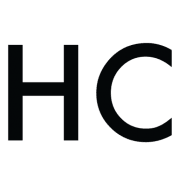 Andrew Evans
Andrew Evans is a veteran travel writer for National Geographic Traveler and National Geographic's Intelligent Travel blog. He is National Geographic's digital nomad - always traveling and always wired. While exploring some of the most incredible destinations on the globe, Evans tweets, blogs and vlogs his travels on National Geographic's Digital Nomad blog.