The Nobis Hotel in Stockholm is the Swedish capital's newest five star hotel. Kalle Bergman checked out both the accommodations and the food and came back with this video report.
By Kalle Bergman
The Nobis Hotel is located in a 19th century building in downtown Stockholm. Following an extensive rebuilding from offices to luxury hotel, it opened its doors in late 2010. The ambiance throughout the hotel is cool, clean and very nordic. Dark color notes, strict design and not too many fuzzy interior details. Toiletries are supplied by local hipster perfume Byredo, and we appreciate the local touches throughout the hotel.
The main features, apart from the rooms of course, are the courtyard, the golden bar and the restaurant. Starting with the courtyard, it is a beautiful lounge space where guests can enjoy drinks, music and free wifi. The golden bar, is a borderline kitchy cocktail bar, where Swedish and American bartenders serve some of the best drinks in town.
The restaurant at Nobis Hotel is called Caina, and it is an upscale – but rather relaxed – Italian restaurant named after the first restaurant opened by the owners of the hotel – one of the most legendary culinary families in the city – the Catenaccis. I have to admit that Honest Cooking's first visit to Caina a little over a year ago wasn't very successful – but now it definitely seems like the restaurant has found it's pace and style. Caina is focusing on simple, but elegant Italian dishes with a clear dedication to taste, above anything else. It's not fine dining, and we appreciate that a hotel on this level creates a friendly and relaxed environment that both locals and hotel guests can enjoy without feeling like they're dining at the Royal Palace.
Among our favorites on the menu are the free range foie gras and the truffles risotto, but the menu from Sardinian Head Chef Luciano Aru has a lot of interesting modern takes on authentic italian dishes to offer.
Another of Honest Cooking's favorite features at the Nobis Hotel is the delicious and largely organic breakfast buffet. From omelets to local cheese and cold cuts, it is a lovely start to a day of sightseeing in the capital of Sweden. All in all, Nobis Hotel might just be one of our new favorite hotels in Scandinavia.
More info and reservations:
www.nobishotel.se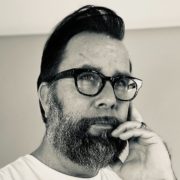 Kalle Bergman
Kalle Bergman is a food writer and media entrepreneur who is the founder of Honest Cooking and PAIR Magazine. As a food writer, his writing has been regularly featured in publications like Gourmet, Los Angeles Times, Huffington Post and Serious Eats. He is obsessed with simple food, more often than not from his native Scandinavia.