Video – Honest Cooking Visits L'Abeille in Paris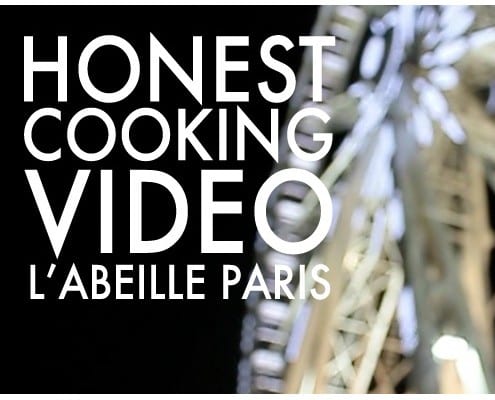 Two days ago, the L'Abeille restaurant – situated in the Shangri-La Hotel in Paris – received two stars from the French Michelin Guide. But a little over a week ago, Honest Cooking Editor in Chief Kalle Bergman checked it out.
By Kalle Bergman
The L'Abeille restaurant is situated in the Shangri La hotel in the 16 arrondisement in Paris. Following a multi million dollar conversion from the former private palace of Prince Roland Bonaparte into a five star hotel, it opened its doors in 2010. L'Abeille is one of three restaurants in the hotel, with a cuisine directed towards the world of Michelin stars and fine dining. Headed up by Chef Philippe Labbé, it is Shangri Las effort to attract tourists and locals with a demanding palate.
The decor might be a little over the top, but I have a slight fetish for the almost kitchy, so I found myself in a place I immediately liked. The service is unmistakably French. Discrete, friendly – and almost frighteningly attentive.
You might be led to believe that the setting in an elegant five star hotel in the middle of Paris, and a setup that is clearly constructed for Michelin stars would make the food at L'Abeille predictable and slightly uninspiring. But that's actually not the case. It is French haute cusine alright, but it isn't 100% classic. There's less cream and butter in the dishes, more vegetables and not as many of the ever present luxury ingredients that sometimes get in the way of creativity. And considering the environment and clientele this restaurant is aiming for, some dishes are actually very gutsy. Like serving sweetbreads as the main course – certainly not a traditional crowd pleaser, but utterly delicious.
ADVERTISEMENT

The wine list is French, what else, and the wine pairings are quite classic. But even there, there's a streak of rebelliousness that goes outside of the luxury hotel box. A few bio and nature wines appear during the dinner, showing that L'Abeille isn't just catering to the expected.
But one classic ingredient is kept intact. The fantastic French cheese cart. Always a welcome part of any fine dinner. All in all, L'Abeille is yet another good reason to visit the city of lights.
NOTE: The video was produced before the restaurant received two Michelin stars.
L'Abeille
Phone +33 1 53 67 19 90
E-mail: abeille.slpr@shangri-la.com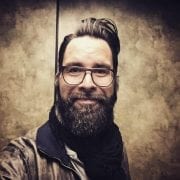 Kalle Bergman
Kalle Bergman is a food writer and media entrepreneur who is the founder of Honest Cooking. As a food writer, his writing has been regularly featured in publications like Gourmet, Los Angeles Times, Huffington Post and Serious Eats. He is obsessed with simple food, more often than not from his native Scandinavia.