SPONSORED POST: From Dijon Originale mustard to Cornichons, Maille has a rich heritage starting in 1747 that honors tradition. Check out these easy recipes that pack great flavor, thanks to Maille. BONUS: Maille is giving away a one year's supply of their delicious products! Be sure to enter below.
Bring some balance to the coldest winter days with comforting recipes. These are big on flavor and big on nutrients.
Year's Supply of Maille Giveaway!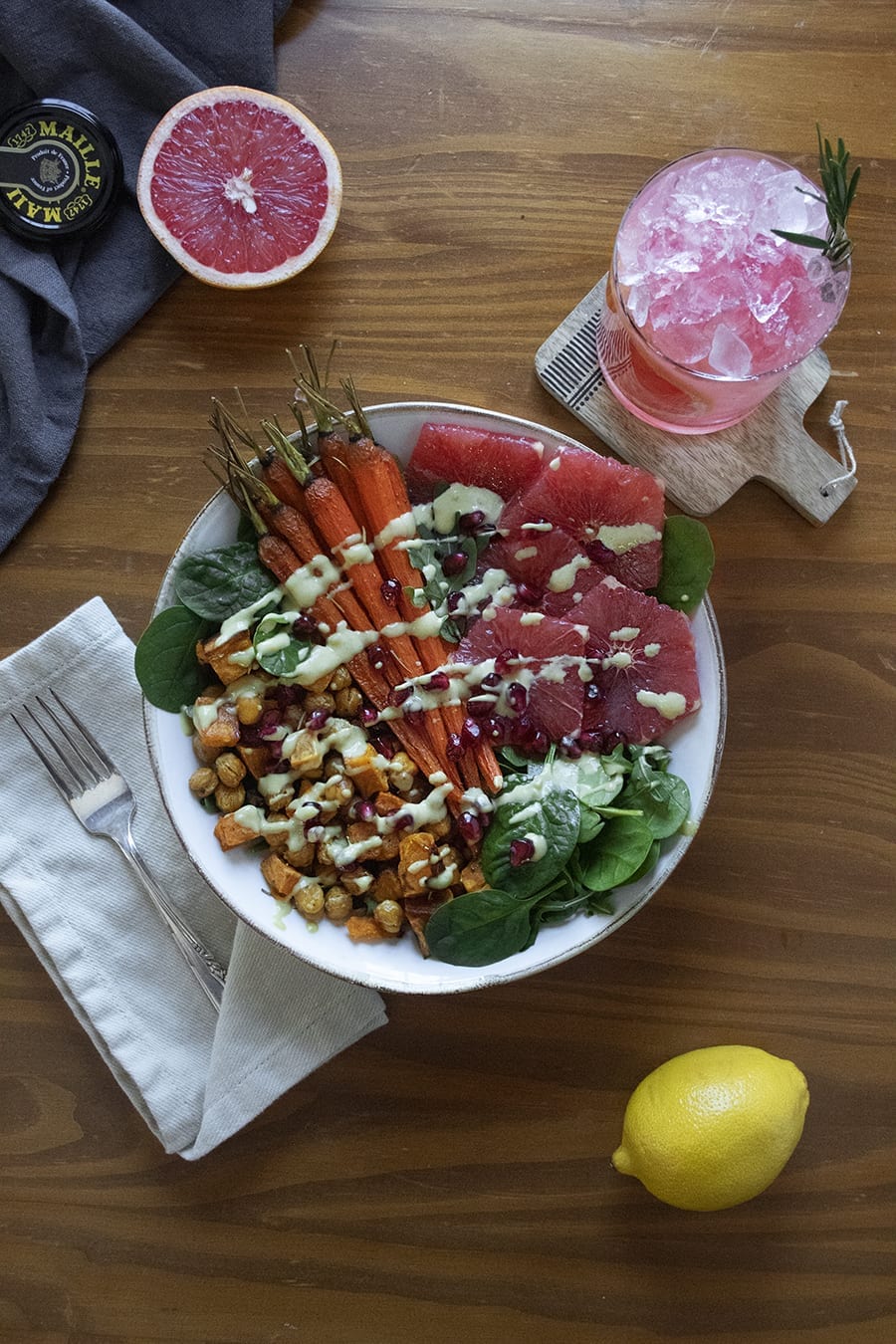 Winter Buddha Bowl and a Grapefruit-Pomegranate Sour Cocktail
Dig into this hearty and healthy Winter Buddha Bowl that is cozy and loaded with roasted veggies and drizzled with a honey mustard and tahini dressing. Serve with a Grapefruit-Pomegranate Sour Cocktail for a perfect match. See the recipe here.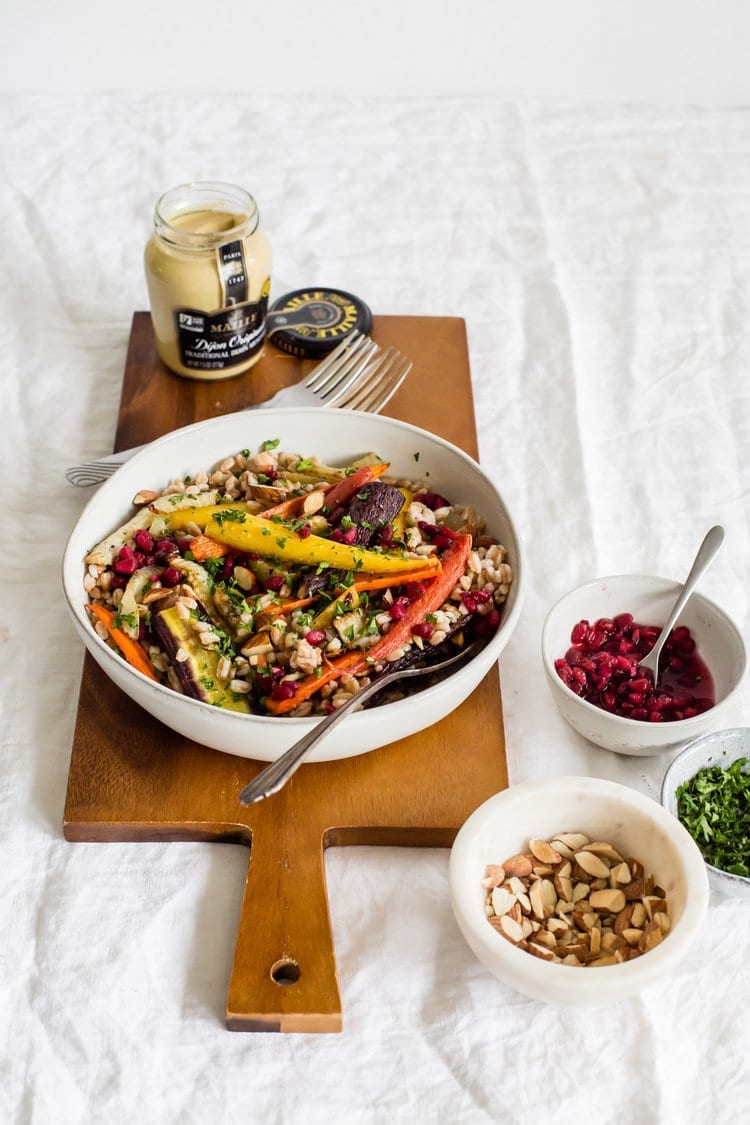 Roasted Carrot Farro Salad with Maple-Mustard Vinaigrette
This hearty side dish is perfect to brighten up a cold winter day. Made with roasted rainbow carrots and a flavorful maple-mustard vinaigrette, this farro salad is far from boring. See the recipe here.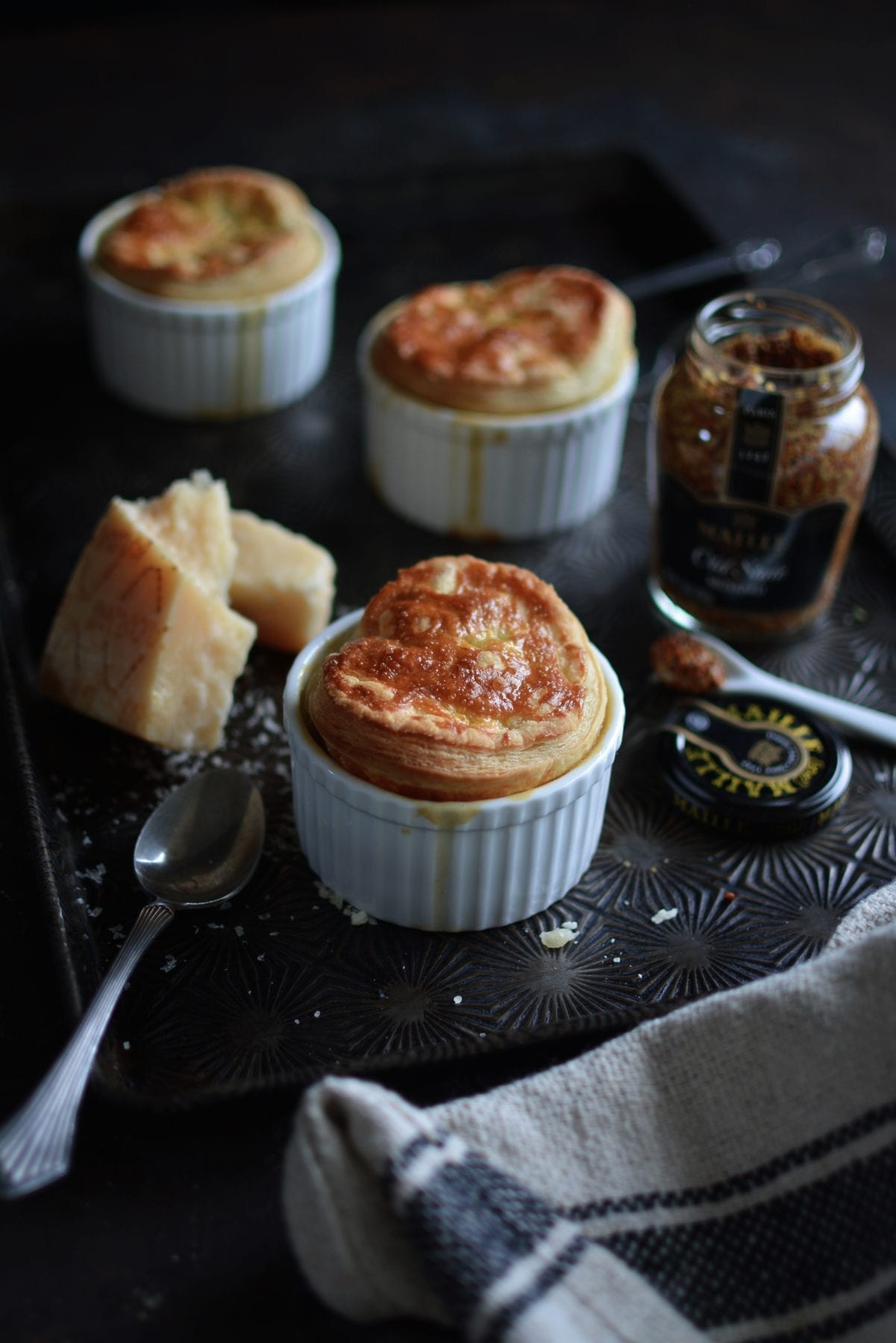 Veggie-Loaded Pot Pies
So many delicious veggies, it doesn't even need chicken. These mini pot pies loaded with a mix of leeks, mushrooms, carrots, peas, potatoes, and barley, or whatever veggies you have on hand. See the recipe here.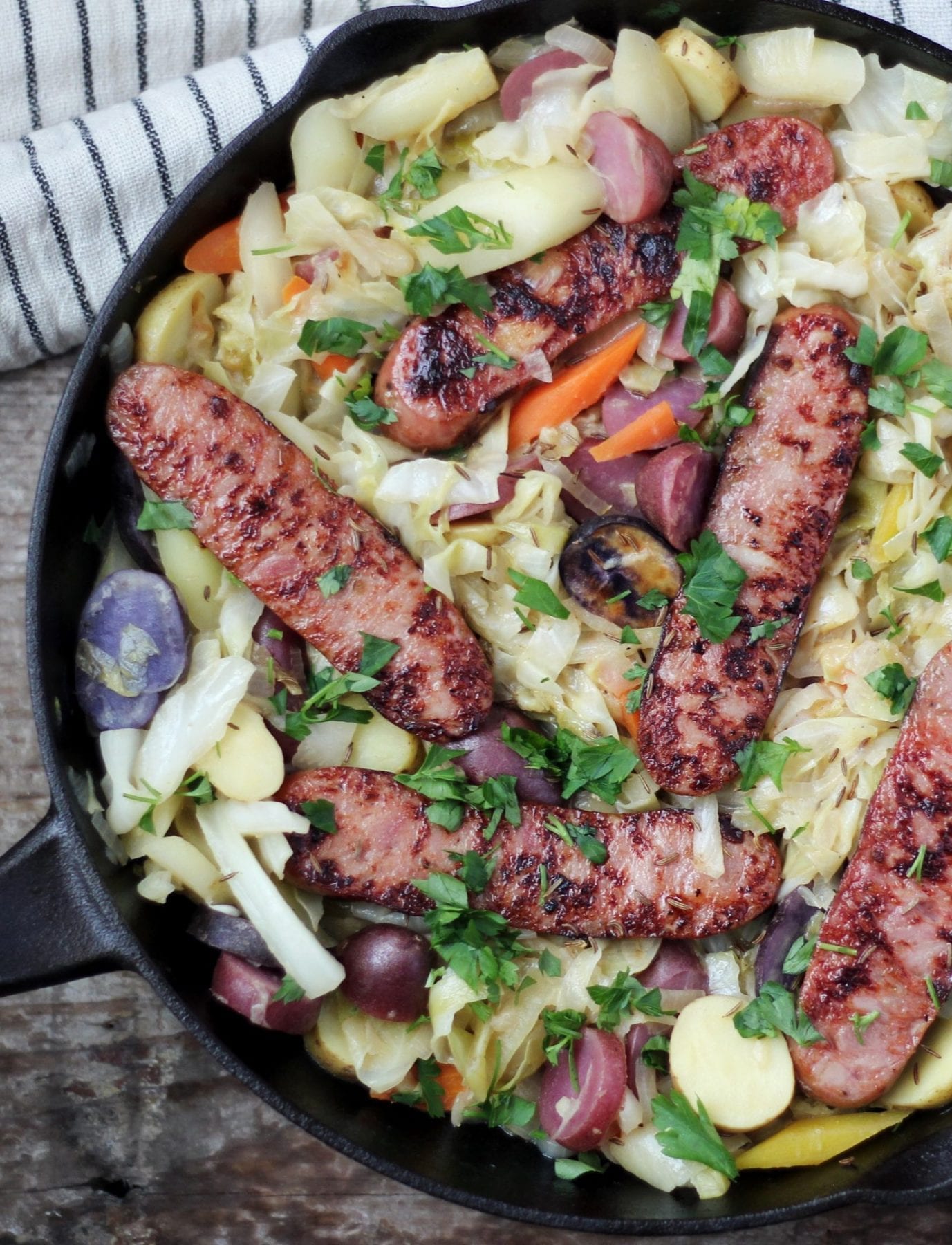 Chicken Sausage Skillet with Cabbage and Potatoes
This Apple and Chicken Sausage Skillet is a spin on kielbasa and cabbage. It's an easy one-pan meal that is full of flavor, loaded with veggies, and has a fantastic sauce made from Dijon mustard, white wine, and apple juice. See the recipe here.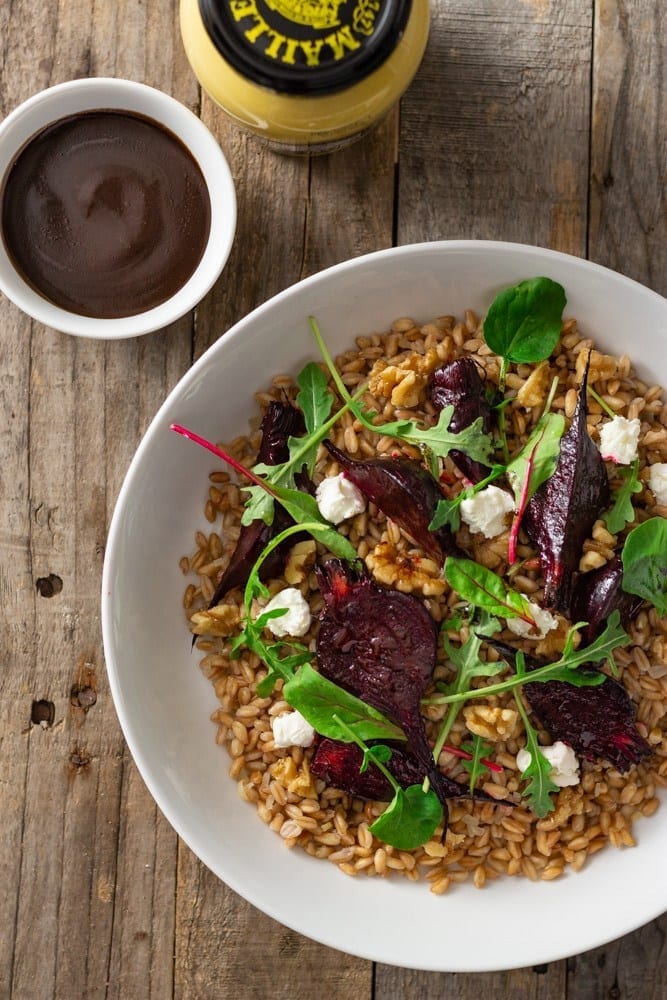 Goat Cheese and Beet Farro with Dijon-Balsamic Vinaigrette
A healthy, vegetable-based dish perfect for the winter season. Farro, roasted beets and goat cheese are the major players, but it's really the Dijon Balsamic Vinaigrette that brings this recipe over the top. See the recipe here.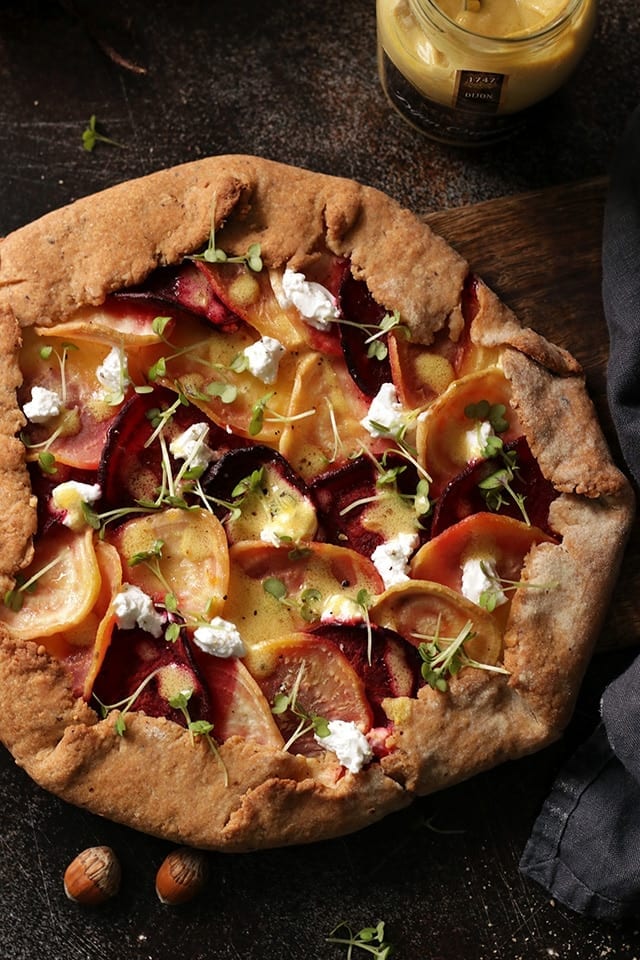 Savory Goat Cheese and Beet Tart
This beet tart recipe with goat cheese and orange mustard vinaigrette is a perfect vegetarian entrée. Whole grain olive oil crust filled with tangy goat cheese and sweet sliced beets marinated in orange mustard vinaigrette make for a perfectly balanced and flavorful dish. See the recipe here.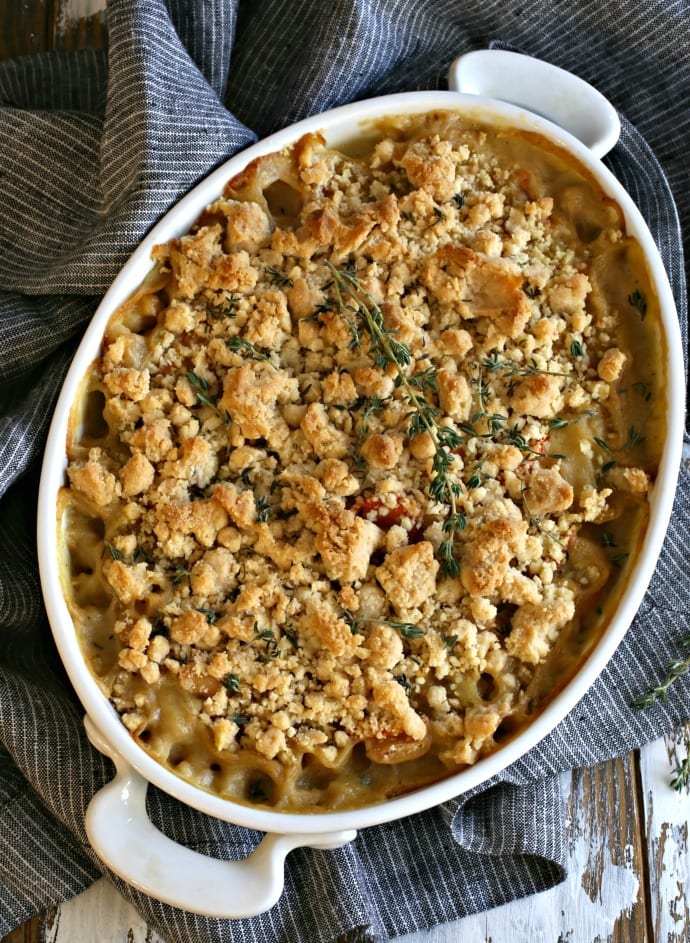 Vegetarian White Bean Cassoulet
A vegetarian white bean casserole with a savory crumb topping. See the recipe here.