Cassie Laemmli serves a flavorful and spicy twist on a healthy vegetarian chili.
By Cassie Laemmli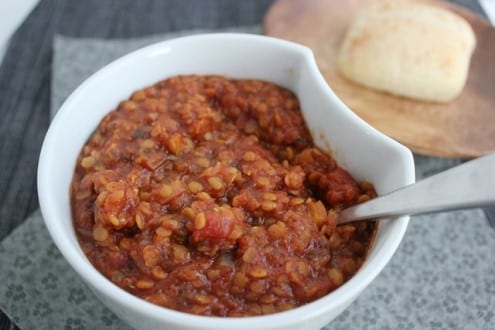 A recently  found a recipe for lentil sloppy joes and I'm pretty sure that they were on my mind for about 30 hours straight.  However, when I presented the idea to my husband.  He was totally turned off.  Sloppy Joes were one meal that I could not mess with.  He would not eat sloppy joes without beef, he said, you just don't mess with sloppy joes.  Ok, I get it, but I still like to try new things with food.
So I didn't mess with sloppy joes.  I made lentil chili instead.  See what I did there?  I think he pretty much knew.  BUT, we enjoyed the meal, and that's really all that matters.  We actually ended up eating this once as chili and then once as sort of open-faced sloppy joes and each way was really good.  The flavor is rich and deep, and who doesn't love a slow cooker recipe?  You just dump everything in and let it go.  This one is a keeper!
See Also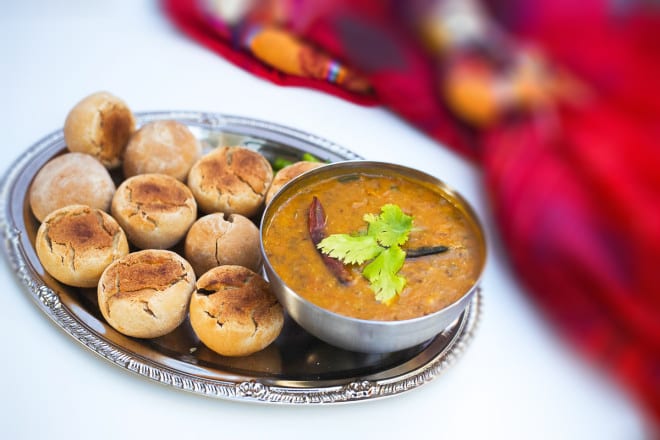 One note: if you are making this for only two people, I would suggest halving the recipe, or freezing half for another time.  We ate this for a few meals each and still, we ended up throwing some out because there was so much leftover.

A flavorful and spicy twist on healthy vegetarian chili
Ingredients
2 cups red lentils, rinsed
4 cups low-sodium vegetable broth
1 can (28-ounce) diced tomatoes, drained
1 can (6 ounce) tomato paste
1 small yellow onion, chopped (about 1 cup)
1 yellow bell pepper, chopped (about 1 cup)
1 clove garlic, minced
2 Tbs. white wine
2 Tbs. apple cider vinegar
2 Tbs. sugar
1 Tbs. dried oregano
1 Tbs. dried parsley
1 Tbs. chili powder
1 tsp. smoked paprika
1 tsp. kosher salt
½ tsp. cayenne pepper
½ tsp. ground black pepper
Instructions
Mix all ingredients into a slow-cooker. Stir until combined, cover, and cook on low for 8 hours.
The lentils should be fully cooked, if they aren't. Recover and continue to cook, checking every-so-often.
Remove the lid for about 30 minutes to thicken.
Notes
We ate these as both chili and sloppy joes (as from the original recipe.) They were fantastic both ways. If desired, serve on toasted buns with cheese.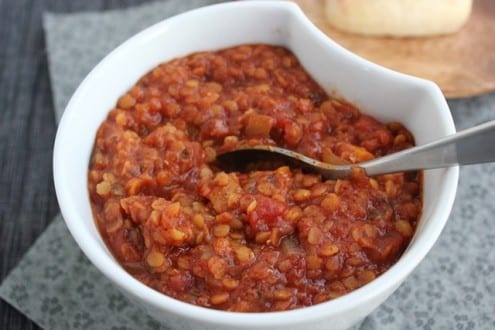 Cassie Laemmli
Cassie Laemmli is a Kansas City-based foodie and author of the food blog Bake Your Day. She loves people and has a passion for living life well; especially living well through food. Cassie believes that food is nostalgic, it is comforting, it brings people together, and it builds community. She shares stories about her life and her love of food, along with recipes that are made from fun, accessible and affordable ingredients.