Cooking the rice in coconut milk gives this South Indian pilaf its intensely addictive flavor and aroma.
By Prathima Rao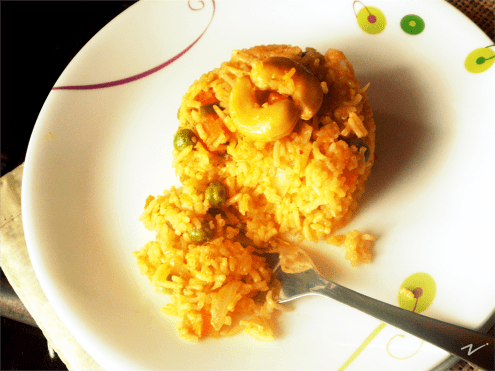 Vegetable Pulao
Cooking the rice in coconut milk gives this South Indian pilaf its intensely addictive flavor and aroma.
Ingredients
For pulao
Ghee/ Clarified butter OR vegetable oil - 5 tbsp
Onions - 2-3 nos, medium
Uncooked basmati rice - 1 cup
Coconut Milk (tetra pack) - 1 cup
Water (or as req to cook rice) - 1 cup
Tomatoes - 2 nos, medium
Salt - to taste
Fresh curd/ yogurt - 2 tbsp
Few strands saffron
Carrot - 1 medium
Green peas - ½ cup
Green capsicum - 1
For masala paste
Cumin seeds (jeera) - 1 tsp
Garlic cloves, peeled - 4
Coriander seeds (dhania) - 1.5 tbsp
Fresh grated coconut - 2 tbsp (or 2" piece dry coconut)
Fresh ginger - 1" piece
Green chillies - 1-2
Whole dry red chillies (long variety) - 2-3
Instructions
Wash basmati well. Soak in some water for 15 to 20 mins.
Wash all vegetables. Peel and dice carrots. Chop capsicum into small pieces. Slice onions. Chop tomatoes into small pieces.
Boil the carrots and peas. They should not turn mushy bit must remain firm & carrots must still have some crunchiness. Drain.
Mix the saffron with the curd & set aside.
Grind together all ingredients of the paste using required quantity of water to make a semi think and smooth paste.
In a heavy bottomed vessel, heat oil or ghee. Add the sliced onions and saute till they turn light golden.
Add the ground paste and fry for 1-2 mins. Add the capsicum and fry for a minute. The masala would now start to give a good aroma.
Drain the rice and add into the pan, add salt and mix well. Add the boiled vegetables, coconut milk, 1 cup water (or as required to cook the rice. Taste the water/ coconut milk now to check for salt.
When it comes to a boil, add the tomatoes. Cover and cook over a medium-high flame. When the rice is almost cooked and very little water remains add the saffron mixed with curd.
Reduce heat and cook till done - no water/ moisture remains and the rice is cooked. Note that the rice grains need to be separate and not overcooked/ mushy.
Serve with any vegetable raita, onion raita etc.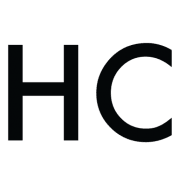 Prathima Rao
Born and brought up in South India amongst hard core food enthusiasts. Cooking and food has always been a part of Prathima's growing years with every family gathering accompanied by a scrumptious and elaborate meal. Now, traditional vegetarian food of her community has paved way to contemporary and quicker dishes.