If you're making just one serving try grinding your pesto with a mortar and pestle. Any more than that and you're better off with a food processor.
By Siri Pulipaka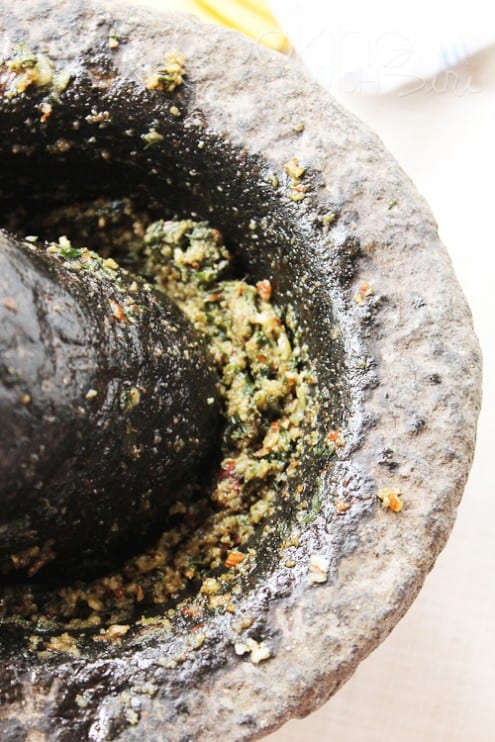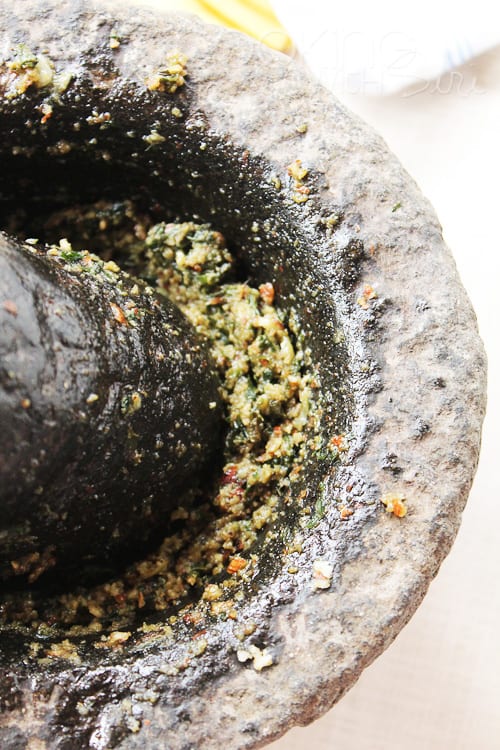 Vegan Basil Almond Pesto
If you're making just one serving try grinding your pesto with a mortar and pestle. Any more than that and you're better off with a food processor.
Ingredients
few raw almonds
handful of fresh basil leaves
about ¼ cup extra virgin olive oil
3-4 cloves of fresh garlic, peeled
freshly squeezed lemon juice
salt - to taste
red pepper flakes
Instructions
Lightly dry roast almonds. Cool and keep aside.
In a mortar, add almonds and pound them until coarse powder.
Add basil leaves, peeled garlic and salt.
Add olive oil little by little and make a paste out of the ingredients. Adjust seasoning and add lemon juice.
Boil your favorite pasta. Heat a tbsp of olive oil in a pan, add pesto and pasta. Toss together. Mix in red pepper flakes and Serve.