Get your day off to a healthy and delicious start with this nutritious superfood breakfast.
By Zita Nagy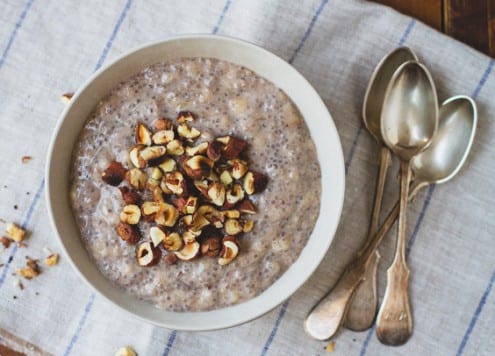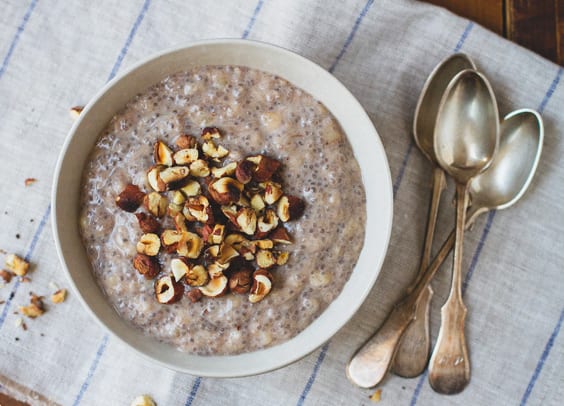 Vegan Banana Chia Pudding
Get your day off to a healthy and delicious start with this nutritious superfood breakfast.
Ingredients
2-3 ripe bananas, smashed with a fork
4 tablespoons chia seeds
1 and ¼ cups almond milk (you can use rice, oat or soymilk too)
1 vanilla bean, split and seeded
hazelnut
Instructions
Prepare your breakfast a day before. In a bowl mix chia seeds with almond milk and let it rest in the fridge for the night.
The next day toast the hazelnut in a dry non-stick pan for 7-8 minutes and chop them roughly.
Mix together the chia almond milk pudding with the smashed bananas and vanilla. Serve in little bowls with the toasted hazelnut.