These Romanian vanilla walnut cookies will pair perfectly with a hot, cozy cup to warm your hands on a chilly day.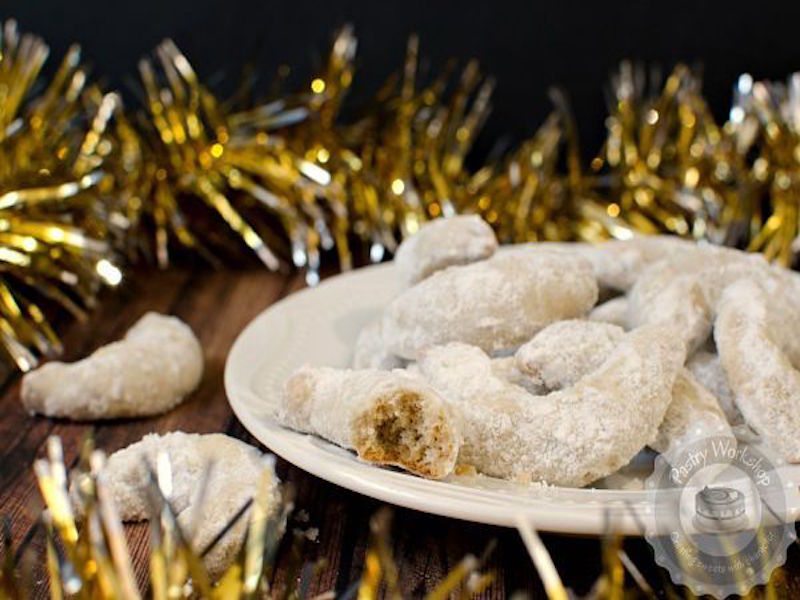 Walnut vanilla cookies – they are the most mellow, walnutty cookies I've ever made and tasted! Perfect little treats of walnut flavor and amazing texture! The best part?! They preserve beautifully for over 2 weeks sealed in a cookie jar!
The ingredient list is fairly simple, but the outcome is quite impressive. They look cute as well, just like tiny croissants dusted with plenty of powdered sugar that melt in your mouth with each bite!
See Also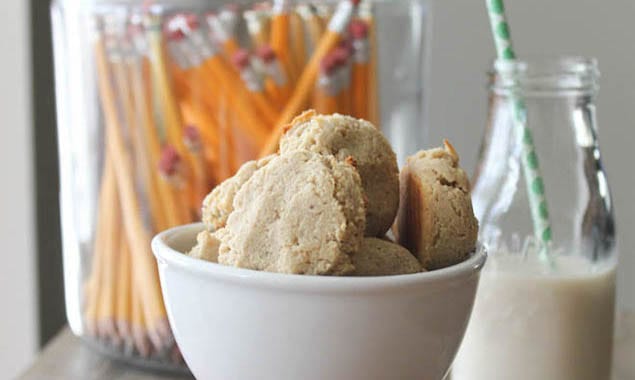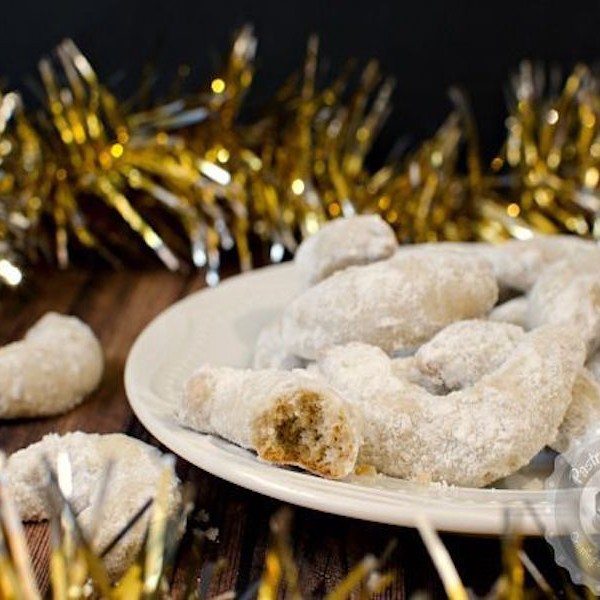 Oana Olguta
Ingredients
300

g

all-purpose flour

3

g

salt

100

g

<g class="gr_ gr_61 gr-alert gr_gramm gr_disable_anim_appear Punctuation only-del replaceWithoutSep" id="61" data-gr-id="61">walnuts

</g> roasted and ground

200

g

<g class="gr_ gr_62 gr-alert gr_gramm gr_disable_anim_appear Punctuation only-del replaceWithoutSep" id="62" data-gr-id="62">butter

</g> softened

60

g

white sugar

65

ml

milk

room temperature

2

teaspoons

vanilla extract

Powdered sugar for dusting
Instructions
Prepare the dusting sugar by sifting at least 150g of powdered sugar into a bowl. Place aside.

Sift the flour with salt then mix it with the ground walnuts.

Mix the butter and sugar in a bowl for 5 minutes or until pale and fluffy.

Add the vanilla then incorporate the milk, spoon after spoon, mixing well after each addition.

Add the flour mixture, <g class="gr_ gr_56 gr-alert gr_spell gr_disable_anim_appear ContextualSpelling multiReplace" id="56" data-gr-id="56">one half</g> at a time, and knead just until the dough comes together.

Wrap the dough in plastic wrap and refrigerate for 2 hours at least.

Once the dough is chilled, take small pieces of dough and shape into a log that has <g class="gr_ gr_64 gr-alert gr_gramm gr_disable_anim_appear Grammar only-ins doubleReplace replaceWithoutSep" id="64" data-gr-id="64">1cm</g> diameter. Cut the log into approximately 5cm long pieces. Using your fingertips, shape each end of the smaller pieces to look thinner then bend the small <g class="gr_ gr_60 gr-alert gr_spell gr_disable_anim_appear ContextualSpelling" id="60" data-gr-id="60">log</g> to look similar to a croissant or half moon.

Place the cookies on baking trays then bake in the preheated oven at 350F for 12-15 minutes or until they are just slightly golden brown.

Remove from the oven then allow to cool down in the pan for 10 minutes. Take the cookies from the pan and place them in the powdered sugar, coating them on all sides.

Remove on a platter and serve!
Oana Olguta
I am a self-taught baker and pastry-school graduate and I have an affinity for food. But I especially love baking, taking pictures, exploring dessert cookbooks, entremets and writing. I focus on creative desserts and baking techniques that are aimed to both novices and experts in the kitchen and I truly believe that being a pastry chef is not about looking for innovative ways of making desserts, but about learning the basic techniques and then combining them into new, original desserts, relying on textures and flavors.