Vanilla Shortbread Cookies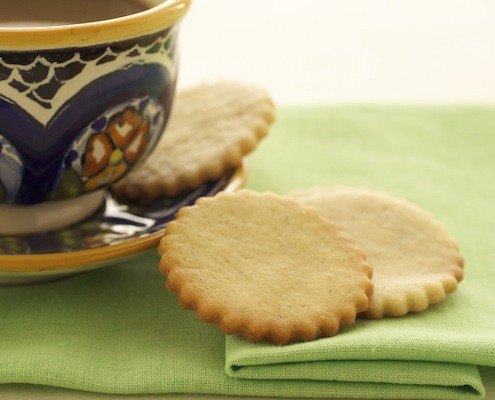 If you ask Sarah Kenney what would be her ideal afternoon snack…this would be it.
By Sarah Kenney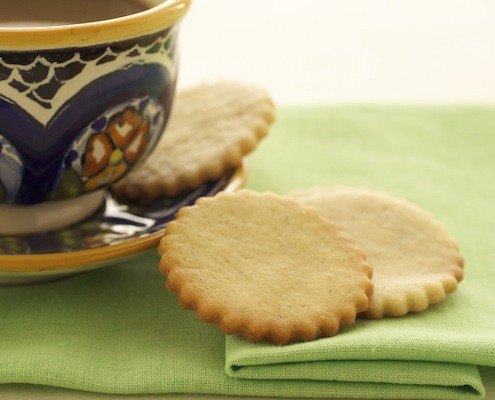 A nice hot smooth cup of strong coffee and a handful of buttery shortbread cookies.  I was roaming around the blogosphere the other day and settled on a berry sorbet.  It looked like the perfect summer treat. The recipe that I found paired this beautiful sorbet with simple vanilla shortbread cookies.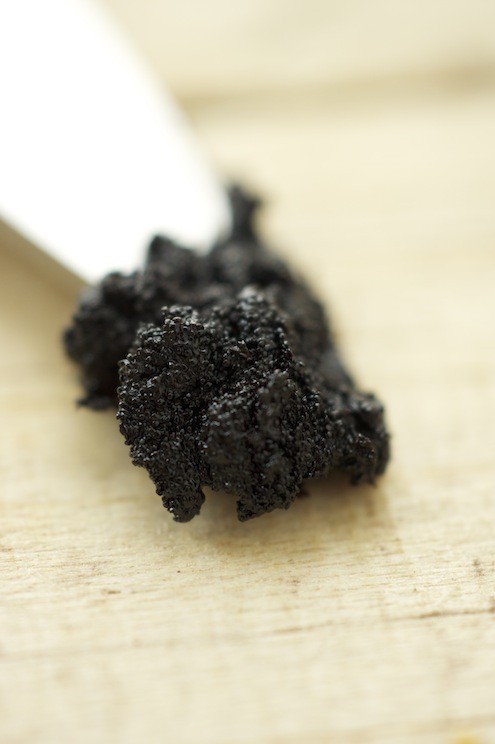 Again, my love affair with the fresh vanilla bean continues.  And, indeed, it is the wholesome ingredients in these delicate but rich little cookies that  create such a wonderful treat.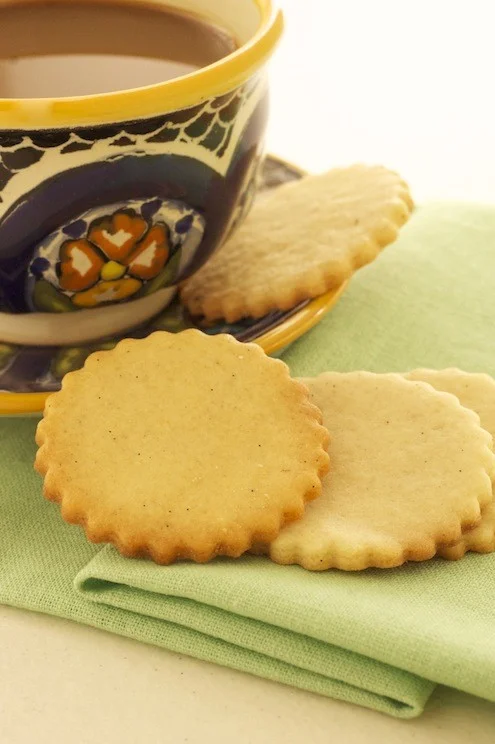 The berry sorbet was unbelievably fruity and smooth but these little wafer shortbread cookies made the dessert complete.  The next day, they made the perfect snack for my afternoon cup of coffee.  When 3:00 in the afternoon rolls around and I am ready to slow down and have an afternoon treat, this is my ideal pick.  These simple little cookies hold a buttery richness that pair so well with coffee or tea.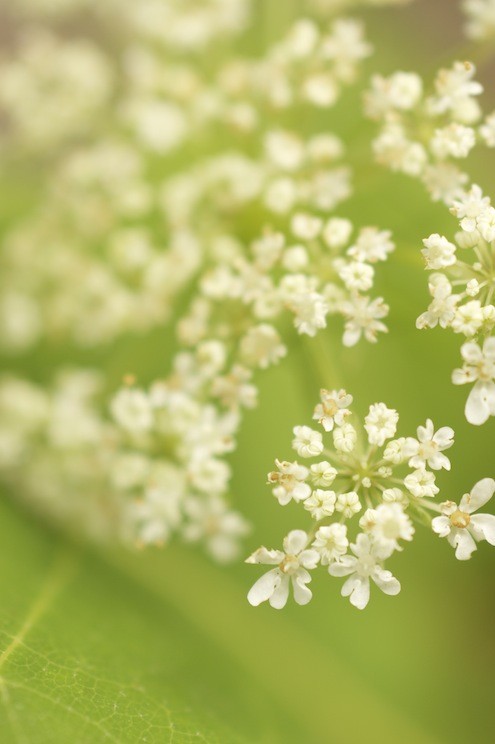 The crazy fun of 4th of July is behind us.  Our festivities included mouth-watering barbecues, fresh berries, cakes, salt water taffy, juicy watermelons, and more treats than I care to recall!  It's time to reel in the calories and get back on the healthy side of eating.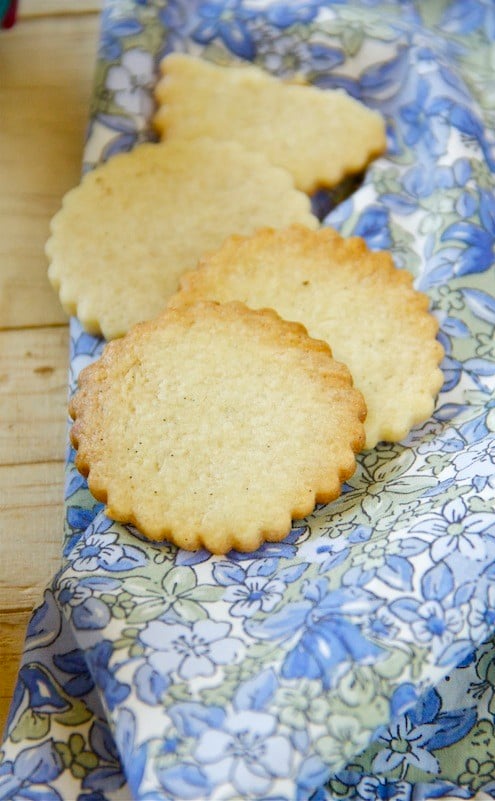 I am, however, one to never skimp on good taste.  These shortbread cookies are everything dainty, elegant, sweet, and so very thin.  Just  a few of these slender rich wafers in the late afternoon with a scented cup of hazelnut coffee can't be too sinful.  Can it?  Quality versus quantity…right?
Well, just a few cookies perhaps…in between some salads and light soups…and more salads.
Vanilla Shortbread Cookies
So rich and subtly sweet, these vanilla shortbread cookies make the coziest treats for anything from berry sorbet to a warm cup of scented hazelnut coffee.
Ingredients
1 stick unsalted butter at room temperature
¼ cup sugar
½ vanilla bean
2 egg yolks
1 cup millet flour1
2 cup sweet rice flour (Snippet's Note: I used 1½ cup of regular flour in my recipe instead of the millet & rice flours)
2 tablespoons to ¼ cup milk (optional)
Instructions
In the bowl of stand mixer fitted with the paddle attachment, whip the butter and egg yolks together on medium speed until creamy looking.
Split the vanilla bean in half and scrape the seeds with the back of a knife and add to the butter and sugar mixture.
Mix for 10 seconds.
Add the millet and sweet rice flour with the mixer still on low speed.
If the mixture feels too crumbly add a little bit of milk to obtain a smooth but not too wet dough. Start with one tablespoon at a time.Gather the dough into a bowl and refrigerate for about 2 hours.
When ready to bake, turn the oven to 350?F and position a rack in the middle.
Roll the dough in between 2 sheets of parchment paper and roll to about ¼ to ⅛-inch thick.
Cut cookies out in the dough and place them on a parchment lined baking sheet.
Bake for 10-12 minutes or until golden.
Sarah Kenney
Sarah is an adventurous food photographer and writer who has moved six times with her family from the U.S. to Wales, Japan and back. They are affectionately known as "The Rolling Stones". She is a passionate chef who thinks that their experiences living in Louisiana, Michigan, New York, Missouri, Kansas, and now Texas culminate in shared meals and tales around the table as her family experiences each regions offerings of cuisine and culture. Texas is her current stop and good food and good times are a passion of this southern state. She writes about her foodie adventures in her blog "Snippets of Thyme".