Michelle Keith gives us a great recipe on some Valentine's Day themed tea cakes.
By Michelle Keith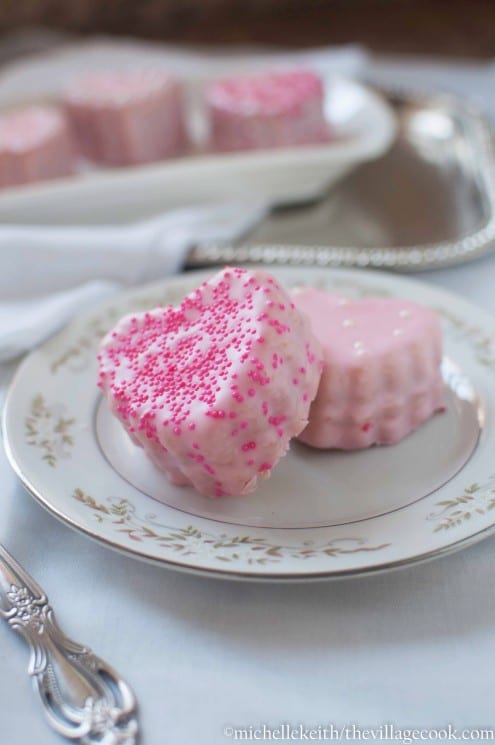 Valentine's Day Tea Cakes
Michelle Keith gives us a great recipe on some Valentine's Day themed tea cakes.
Ingredients
2¼ cups flour
3 teaspoons baking powder
1 teaspoon salt
1¼ cups sugar
½ cup melted butter
1 cup milk
2 eggs
1 teaspoon almond extract
1 teaspoon vanilla extract
Instructions
In a bowl, combine the flour, baking powder and salt, set aside.
In another bowl combine the butter, milk and eggs. Gently combine the wet and the dry ingredients. Add the extracts and mix well.
Bake in a preheated 350 oven for 18-22 minutes or, until a toothpick inserted in the center comes out clean.
Allow to cool completely before frosting with poured fondant icing, recipe can be found here https://honestcooking.com/making-your-own-fondant/
Michelle Keith
Michelle Keith is a South Florida native and the author of "The Village Cook". A self taught chef, her experience cooking and baking spans over 30 years. In addition to her food blog, she has also been featured in numerous websites, and writes recipes for her local community newsletter. She also is the editor of "The Domestic Mama", a blog about motherhood and family life. She currently resides in South Florida.