Indian meat spices can also easily be used to create delicious vegetarian dishes.
By SriVani Ganti
The title alone sounds a bit confusing, but I promise it is nothing short of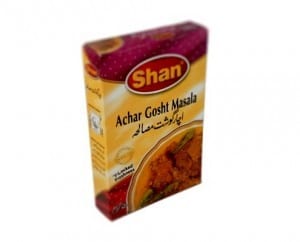 delightful. I recently made a big move from Boston to Washington D.C. for work. I certainly love the change in life, but it can also be hard. Especially since I don't have access to my mother's wonderful spice cabinet.
Now, in order to compensate for the loss, I turn to the shelves of the Indian store. They are riddled with a myriad of pre-made spice boxes so you can re-create your favorite childhood (or restaurant) dishes. Normally, I'm not one for pre-made spice mixtures because they are often loaded with sodium and little flavor. However, Indians have managed to do a wonderful job at preserving the flavors and keeping things authentic. One of my favorite brands in Shan. They have dozens of different boxes that allow you to make some exotic Indian dishes (accurately might I add), or use those spice boxes for your own inventing needs. I fall into the latter category.
I don't eat animal protein outside of seafood, but I love purchasing meat spice boxes. Interestingly enough, the Indian subcontinent has managed to create some pretty amazing meat dishes. I love using them to enhance my seafood or vegetable dishes. For my dinner I took the Shan Achar Gosht masala box and created a new tilapia curry.
Print
Coconut "Goat" Tilapia
Indian meat spices can also easily be used to create delicious vegetarian dishes.
Author:

SriVani R. Ganti

Prep Time:

15 mins

Cook Time:

20 mins

Total Time:

35 minutes

Yield:

2

-3

1

x
1/2

large can of diced stewed tomatoes

1/2

can coconut milk (unsweetened)

1/2

packet of Shan Achar Gosht Masala

2

tbs ginger paste

4

cloves of garlic, roughly chopped
Pinch of hing powder
Salt
Pinch of turmeric powder
Red chili powder
Corn or Canola Oil

1

fillet of 1/2 tbs amchur (dry mango) powder
Instructions
In a bowl, combine 1/4 of the Shan Achar Gosht masala a little bit of oil and 1 tbs of ginger paste. Mix thoroughly and then apply onto the tilapia fillet. Let it marinade in the fridge, while you prepare the rest of the dish.
In a pan, heat oil. When the oil is hot, add the hing powder. Once that starts to sizzle, add the ginger and garlic. Cook for 2 minutes.
Then add the stewed tomatoes. Cook until the tomatoes soften further and can be squished with your spoon. Continue to mix and press down the tomatoes so it is lumpy gravy.
When the tomatoes are cooked down, add the coconut milk. Then season with the remaining 1/4 of the Shan Achar Ghost masala, salt, turmeric, red chili powder and amchur. Cook until the coconut milk thickens. Stir periodically.
Once the sauce has thickened, add the tilapia fillet. Half way through the cooking process, turn the tilapia over in the sauce. Once the tilapia is fully cooked, break it up with your spoon and mix into the coconut sauce. Serve hot.
Notes
This can be served atop rice or with roti, naan or parathas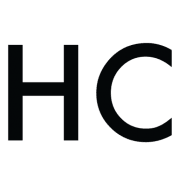 SriVani Ganti
SriVani Ganti has been addicted to food since she stubbornly declared she was "not a pizza person" at the age of 5. A passionate lover of Indian food since birth, she has expanded her palate to many foods including a fishy obsession with sushi. She loves to experiment in the kitchen much like she experiments in the lab during the day. SriVani cooks from the heart, soul and the taste buds; cooking what tastes good and never being afraid to make mistakes along the way. She believes that cooking can be simple and shouldn't be as scary as the Unforgivable Curses.