Untraditional: Chai Spiced Carrot Cake For Easter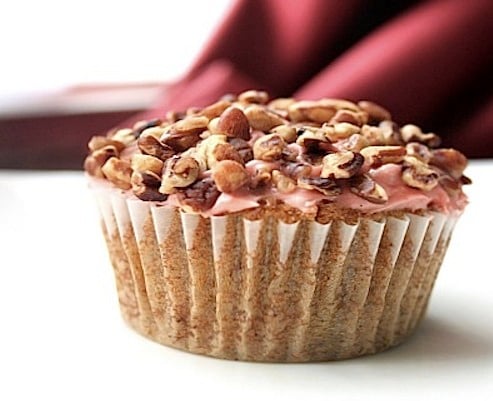 Amrita Rawat gets a craving for Carrot Cake this Easter, and blames the ever present Easter Bunny for reminding her to eat more carrots.
Text And Photo By Amrita Rawat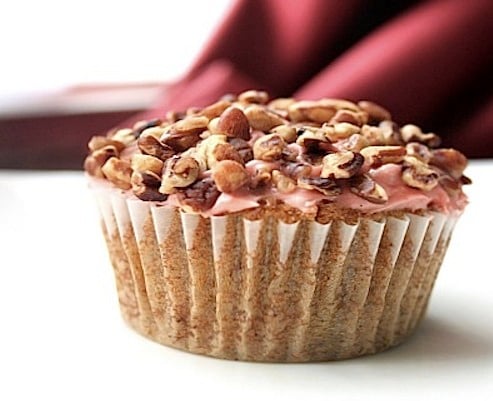 I don't know what got into me this week but I suddenly had a major craving for carrot cake. Maybe it's all the bunnies of Easter around, reminding me to eat more carrots! It surprised me since I usually crave chocolate cake, never a carrot cake, which I had previously thought was kind of boring… It's a good thing I'm a baker and I could whip up a recipe at home in no time…
I've made carrot cakes before, but this one is special. It really hit the spot in my carrot cake emergency. Instead of the typical recipe, I added my favorite masala chai spices to  it, like ginger, cardamom, and cloves. It's a great adaptable recipe for the classic carrot cake.
See Also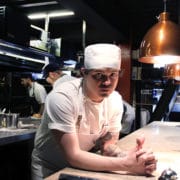 I loved the moistness and spiced flavor so much that I don't think it even needed anything else, but a pretty and tasty frosting on top can't hurt, especially when it's my special cream cheese frosting… It's also the perfect Easter dish!

Chai Spiced Carrot Cake for Easter
A simple carrot cake with a slight twist.. perfect for Easter!
Ingredients
2½ cups (248g) all-purpose flour
1¼ tsp (4.5g) baking powder
1 tsp (4g) baking soda
1¼ tsp (3g) ground cinnamon
½ tsp (1.2g) ground nutmeg
½ tsp (1.2g) ground ginger
¼ tsp (0.5g) ground cloves
¼ tsp (0.5g) ground cardamom
½ tsp (1g) salt
1 lb (6-7) carrots, grated or peeled
1½ cups (287g) granulated sugar
½ cup (100g) packed brown sugar
4 large eggs
1½ cups (337g) canola oil
Cream Cheese Frosting
8oz (227g) cream cheese
⅔ cup (134g) brown sugar
1 tsp (5g) vanilla extract
½ cup (122g) heavy whipping cream
Instructions
Preheat oven to 350 degrees F.
Mix all the ingredients together, starting with the oil, sugar, eggs, and then adding in all the dry ingredients and stirring well till combined.
Add in nuts/raisins/pineapple slices to your liking!
Scoop evenly into muffin liners.
Bake about 20 minutes or until a toothpick comes out with a few crumbs attached (or clean).
For Frosting:
Whip the cream separately in a clean bowl till stiff peaks.
In another bowl, whip the cream cheese, sugar, and extract together (with any food colorings) till it's well blended.
Fold in the whipped cream into the bowl till it's well combined.
Smear or pipe it on a cupcake
Enjoy and happy baking!
Amrita Song
Amrita Rawat is the author of the blog Chai and Dumplings. Born in India and a lifelong resident of Atlanta, she recently moved to Saint Louis. Her love for food stems in part from its ability to bring cultures together and in part from how darn good it feels to eat a delicious meal. She loves traveling and has eaten her way through cities like Hong Kong, Paris, Budapest, Mumbai, and Shangri-la. Amrita is also a contributor to Sauce Magazine in St Louis.