This crunchy, flaky dessert is unique and delicious all the same. This is not your typical apple pie, but has all of the traditional flavors of one. As soon as this hits the oven, your house instantly fills with a warm cinnamon scent that is to heavenly to deny.Jayme and Jessica
If you've been looking for a way to use up your apples (you know, those ones that you got at the apple orchard that you got way too many of), look no further. This dessert resembles apple pie, but isn't in a traditional pie shape. Baking this apple dish is great for parties and get togethers because it is a lot easier to slice and you get a lot more pieces. The best part about it is you don't loose any of that great apple pie flavor! The crust is flaky and the inside is filled with a warm mixture of apples, cinnamon, and sugar. Top with a scoop of your favorite vanilla bean ice cream, and this is sure to be a hit at your next fall dinner party.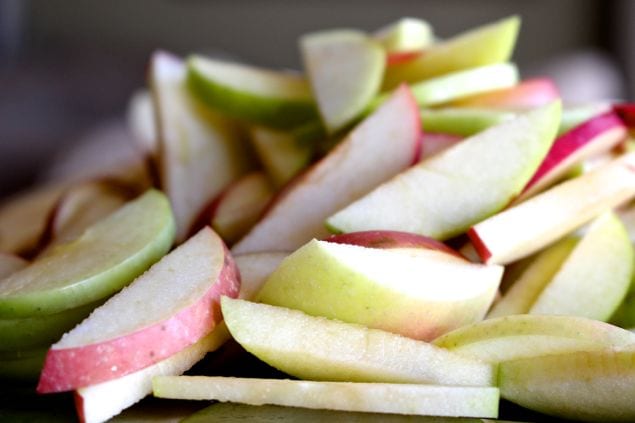 This apple bake couldn't be simpler to make. Start by making the dough and rolling it to fit the size of the pan you are baking in. Top with crushed corn flakes (yes, corn flakes) for an added unique flavor and texture. Then top with your apples mixed with cinnamon and sugar.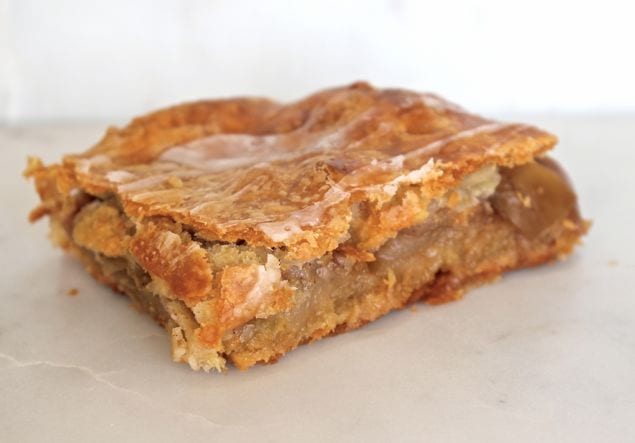 After topping your crust with the apples, sprinkle a little flour on top. This will help keep the juices the apples give off nice and thick. Then dot with butter for a nice rich flavor. Cover the apples with the rest of the dough and you are almost ready to throw it in the oven. However, before doing that, brush with beaten egg white to help the top get a beautiful golden brown. Bake at 400 degrees F for 10 mins. Then reduce the heat down to 350 degrees F and bake for an additional hour. Let it cool slightly, and drizzle with a powdered sugar glaze.
See Also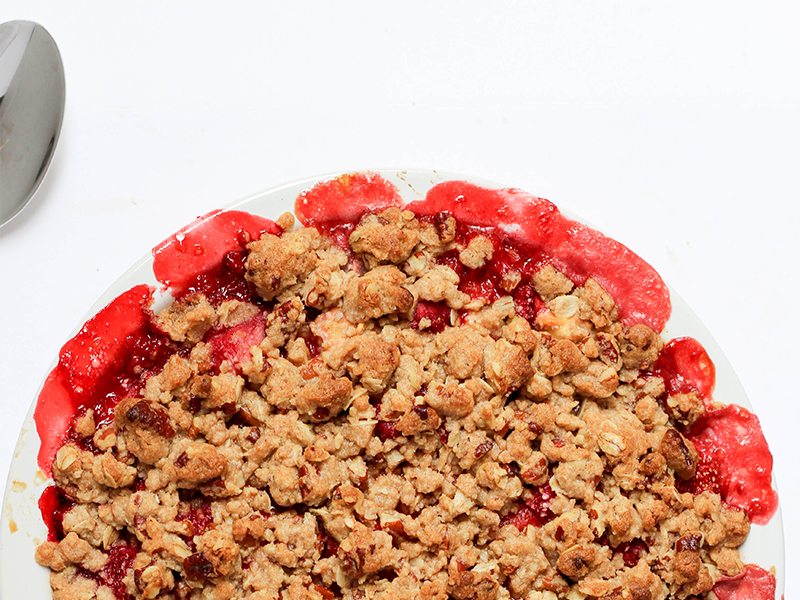 Print
Not So Apple Pie Bake
Author:

Jayme & Jessica

Category:

Dessert
2 1/2

c flour

1

c butter

2 TBSP

sugar

1/2 tsp

salt

2

eggs

2/3

c milk

1 cup

corn flakes, crushed

10

apples

3 TBSP

cinnamon

3/4

c sugar

1 TBSP

butter

3 TBSP

powdered sugar

1/2 TBSP

water
Instructions
Cut together flour, butter, sugar, and salt.
Then add in egg yolks and milk and mix together until dough forms.
Roll out dough and put into 9x13in pan.
Sprinkle crushed corn flakes over dough.
Fill crust with about 10 sliced apples.
Sprinkle with cinnamon/ sugar mixture and sprinkle the top with flour.
Dot with butter and cover with top crust.
Beat 2 egg whites until frothy and brush over top. Don't prick top crust.
Bake 10 min at 400 degrees F, then 350 degrees F for 1 hour longer.
Drizzle with powdered sugar mixed with water.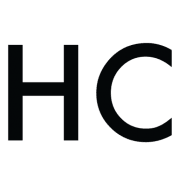 Jayme and Jessica Kauffman
Twin sisters Jayme and Jessica can pretty much always be found in the kitchen. Cooking has always been a family affair for the girls, and they learned at a young age from their Grandmother the ins and outs of the kitchen. They cook everything from savory to sweet, so check it out at www.pairingknifeblog.com!