Wilson Mak with a decadent condiment that takes a hamburger to a whole new dimension.
Text And Photo By Wilson Mak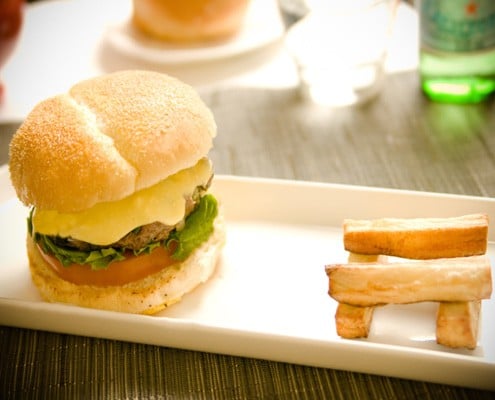 When it comes to making burgers, I like to add my favorite condiment : the white truffle sabayon. The combination of both just turns out to be my ultimate burgers.
Burger recipe modified from Gordon Ramsay's Lela's Burger in Kitchen Nightmare
Ultimate Burger with White Truffle Sabayon
Ultimate burger with white truffle sabayon recipe
Ingredients
For White Truffle Sabayon:
3 egg yolks
¼ Tbsp (4ml) white truffle oil
1 Tbsp (15ml) water
Salt and pepper to taste
For Burger:
1lb (453g) ground beef
1 ½ tsp (7ml) Dijon mustard
Several splashes of Worcestershire Sauce
2 Egg Yolks
3 Tbsp (44ml )Ketchup
Enough red Onions (put in food processor for best result )
Salt and pepper to taste
Instructions
For Burger:
In a large mixing bowl, mix together mince beef, Dijon mustard, few splashes of Worcestershire sauce, egg yolks, ketchup and salt and pepper to taste. Make sure everything is combined thoroughly and don't over-mix it as it will affect the texture of the burger during the cooking process.
Wet your hands before shaping your burgers so the mixture wont stick on your finger.
Heat up some canola oil in a medium heat pan. You know when the pan is ready when the oil smokes slightly
Searing the burger is the most important step. You put the burger into the oil and resist the urge to press them with a spatula or else you will end up with a dry burger.
Flip the burger after 3 minutes of steady cooking and cook it for another 3 minutes.
Before serving your burger, let it rest a little bit so that the juices inside the burger are distributed evenly.
For White Truffle Sabayon:
Mix the egg yolks and water in a stainless steel bowl over a saucepan of simmering water and beat for approximately 10 minutes.
When the eggs reached a stable foamy consistency, remove the bowl from the heat.
Whisk in the white truffle oil and slightly season with salt and pepper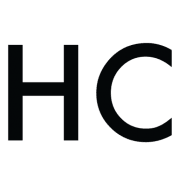 Wilson Mak
Wilson Mak is a Vancouver based food blogger, home cook and food photographer. His passion for food began at a young age and it was when he got his first digital camera that he started to document his foodie journey, sharing his experience with others through his blog La Petite Vancouver.