These adult and virgin recipes for rooibos tea, will keep you warm as the cool autumn air sets in.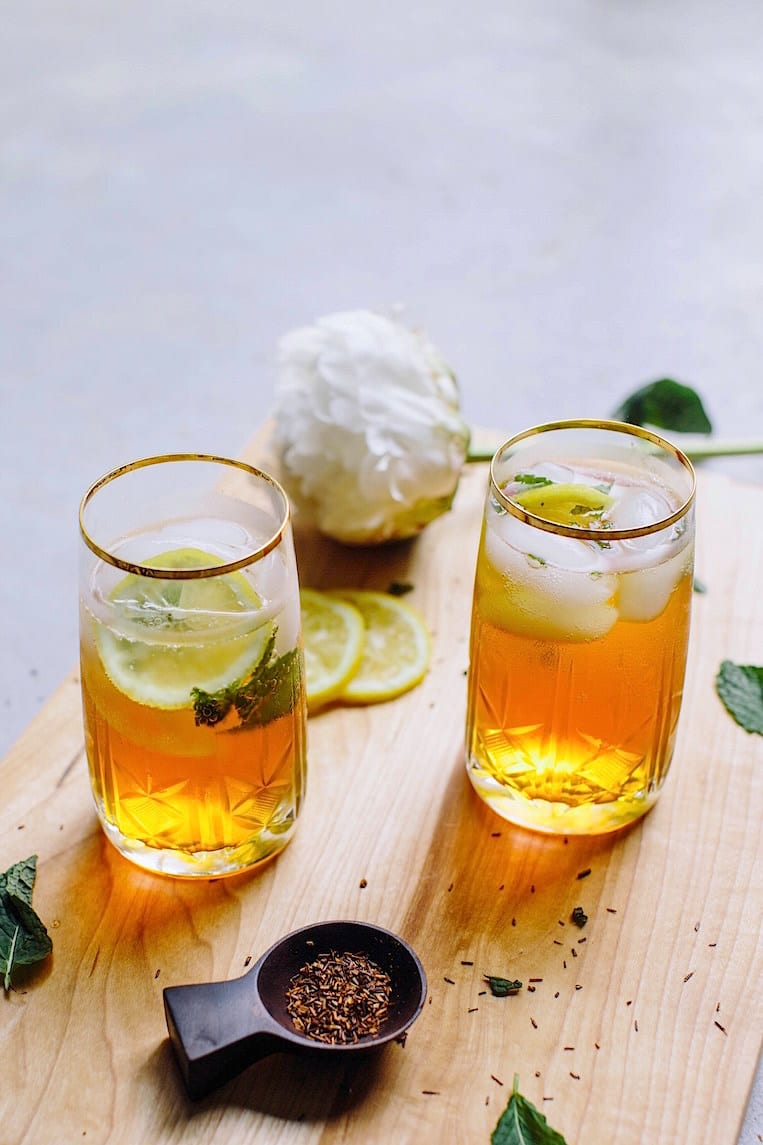 We can't get enough of the rooibos mint tea cocktail and iced tea. We wanted to keep the ingredients simple and fresh; ingredients one normally finds in their kitchen.
We eventually settled on a rooibos and mint tea cocktail as well as a rooibos mint iced tea. Both so subtle, so simple, and so very refreshing.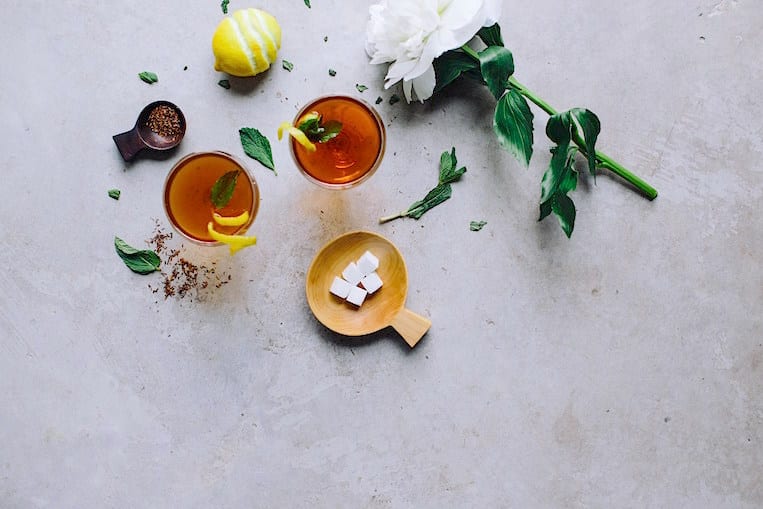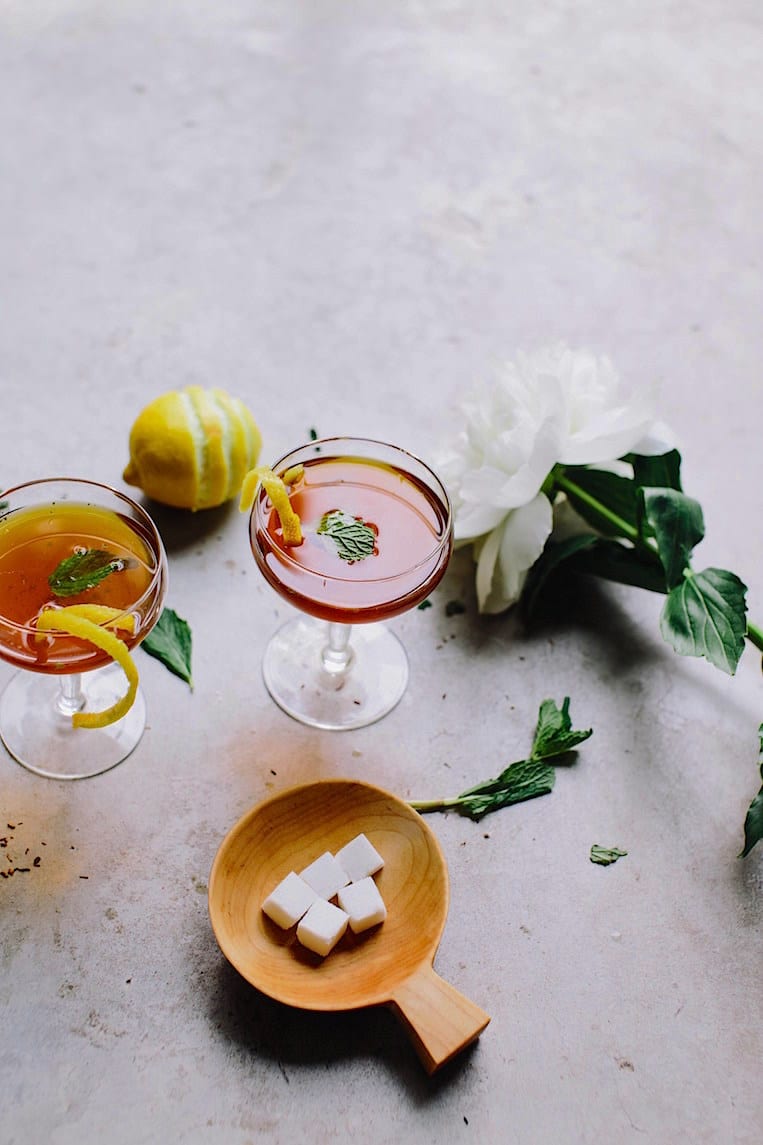 See Also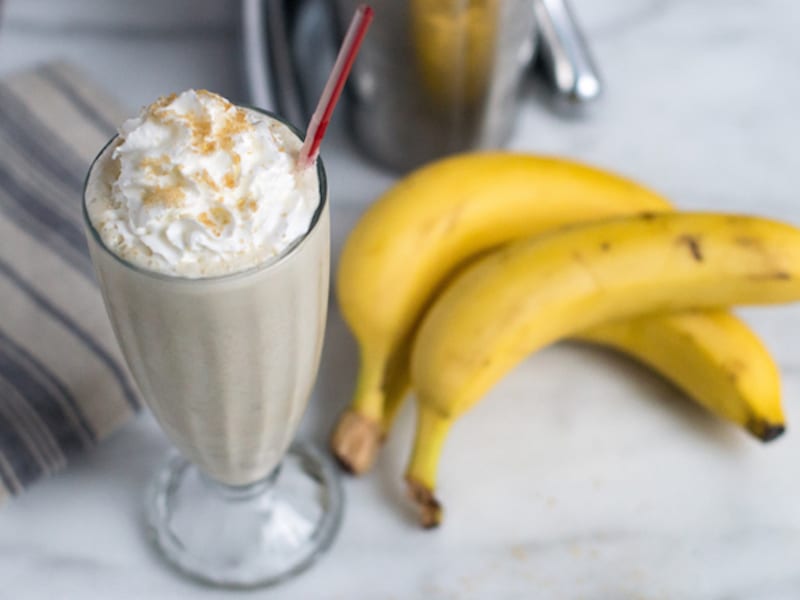 Print
Author:

Olive and Drye

Yield:

2

servings and 4 servings

1

x
Category:

Cocktail
Rooibos and Mint Tea Cocktail
1 tsp

of sugar

10

mint leaves

4 tsp

of loose rooibos tea

4 oz

hot water

4 oz

of bourbon (we used Buffalo Trace)
Rooibos Mint Iced Tea
5 tsp

of loose rooibos tea

24 oz

water

25

muddled mint leaves

2 oz

simple syrup
lemon (thinly sliced into round)
chilled club soda
Instructions
Rooibos and Mint Tea Cocktail
Using a linen tea bag or tea infuser, steep the tea in boiling hot water.
Allow to steep for 4-7 minutes, you'll want the tea to be strong but not too bitter.
While the tea is steeping begin on the cocktail. In a cocktail shaker or flat-bottomed cocktail mixing glass combine mint and sugar.
Muddle until mint is thoroughly crushed and sugar is combined.
Once the tea has steeped to desired strength measure out 4 oz into the shaker (be careful, it might be hot).
Add bourbon.
Fill shaker with ice and stir until the cocktail is jet cold.
Double strain the mixture into two cocktail glasses and garnish with lemon peel and mint sprig.
This drink would also be wonderful served on ice. Just combine and stir all ingredients without the ice in the shaker and pour into a highball glass filled with ice.
Rooibos Mint Iced Tea
Using a linen tea bag or wire mesh tea infuser, steep the tea in water that's just off the boil until it reaches your desired strength. You'll want it to be stronger than normal, so 5-10 minutes should be about right.
Muddle your fresh mint leaves until crushed and add to the steeping tea.
In a small pitcher, combine the simple syrup and strained tea & crushed mint mixture, and stir well until combined.
Fill each glass with ice, leaving room for two lemon slices per glass and split the tea mixture evenly between the glasses.
Top off with chilled club soda and enjoy.
Makes four delicious glasses.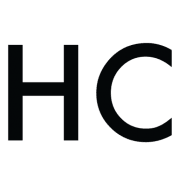 Julie Chewning
Inspired by a love for friendly gatherings, warm stories, and an itch for endless adventures, Julie set out to document her pursuits in lifestyle blog Olive + Rye. She is an online marketing consultant by day and resides in her beloved Austin, Texas with her husband, her cat, and her ever-growing collection of cookbooks.