Sponsored Post: We've teamed up with Eggland's Best to bring you delicious breakfast to dinner or dessert recipes using their nutrient-rich eggs.
In celebration of Better Breakfast Month and back-to-school, we're sharing delicious breakfast recipes that will start your day off right and keep you fueled. Generally speaking, we tend to crave savory recipes in the morning. This savory Turkish-style French toast is a perfect blend of cuisines, spices and flavors and hits our savory spot just right.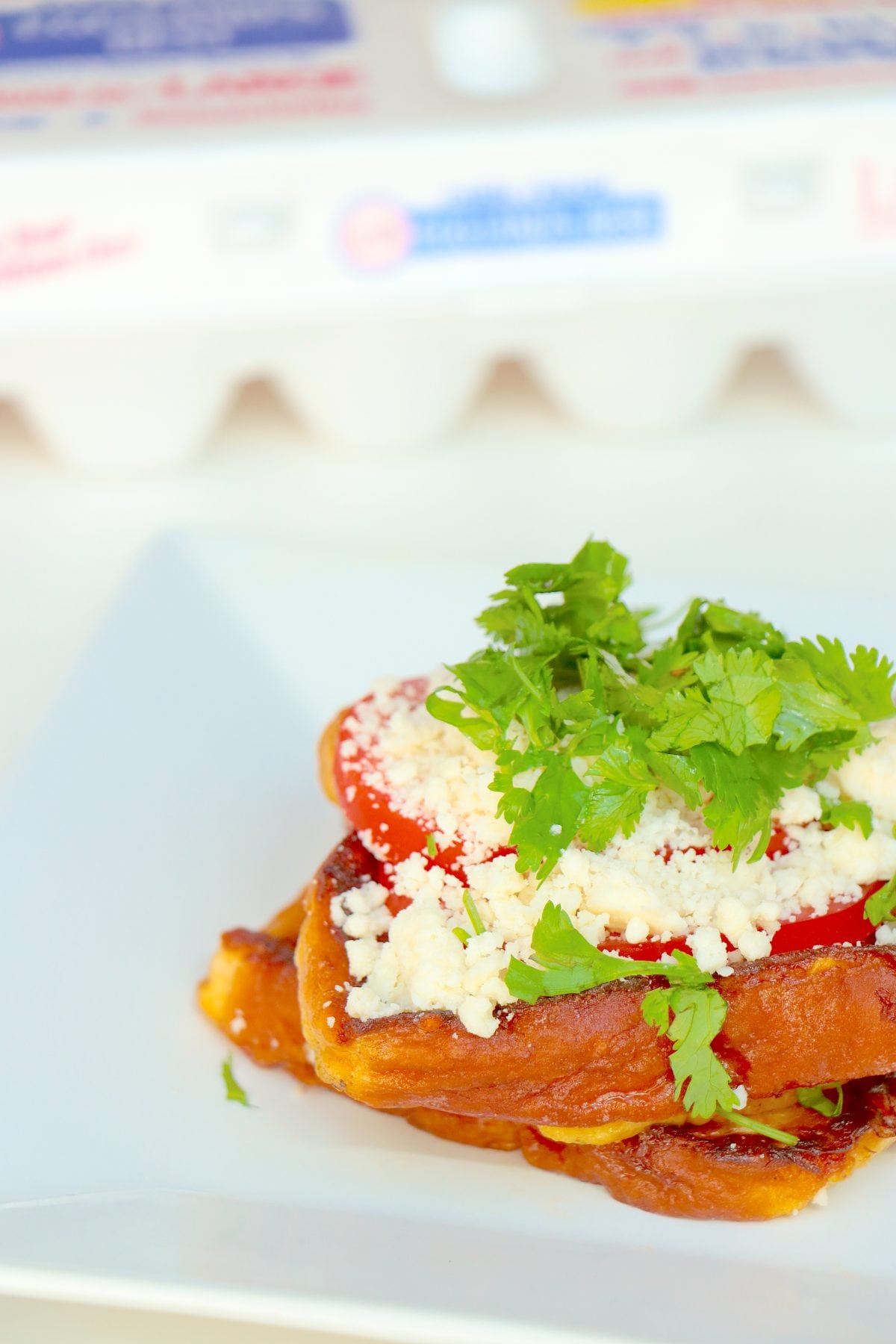 Yumurtali ekmek is a traditional Turkish breakfast and it is just like French toast, only savory. Cumin and red pepper flakes make this dish a bit spicy and a beautifully vibrant way to start the day.
We like to use a thick, brioche bread to really soak up the egg, milk and spice mixture of this recipe. Once fried in a pan, the spiced bread slices are commonly served with feta cheese on top.
For the dipping mixture, whisk together Eggland's Best eggs, milk, red pepper flakes, ground cumin, salt and pepper. Really let the bread slices soak in this liquid for about 30 seconds so it has time to absorb some of those beautiful spices. As always, we use Eggland's Best eggs in this recipe. Their hens are fen an all-natural, vegetarian diet and it makes a big difference. The yolks are beautifully yellow, which makes this recipe extra vibrant and flavorful, the whites are so fresh and each egg is loaded with more nutrients than other eggs you find at the store. Check out all their nutritional info here.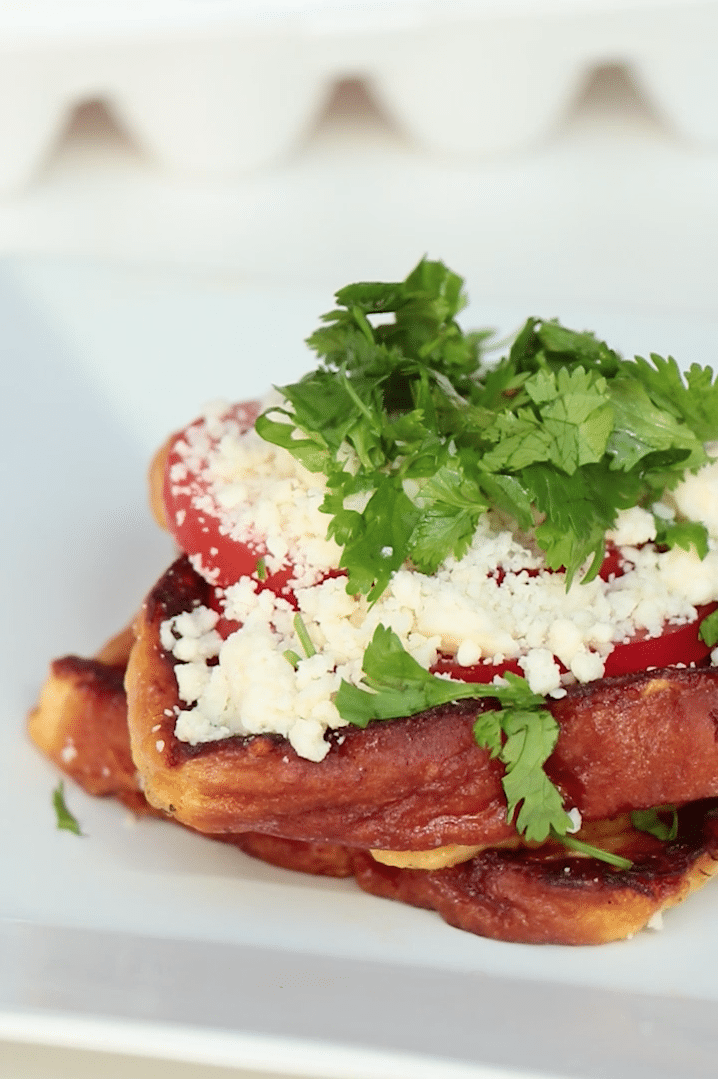 To complete your traditional Turkish breakfast, enjoy with sliced cucumbers and tomatoes, black olives and perhaps even a fried egg. It will be a breakfast you will come back to time and time again for its perfect balance of spices, salty cheese, crunchy cucumbers and colorful tomatoes. Not to mention, the richly soaked and fried bread slices themselves are beautiful simply on their own.
If you're looking for a break from the usual, sweet French toast, this is it! Check out the video below to see how to make it.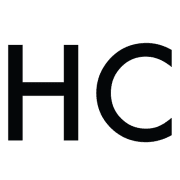 Honest Cooking
The Honest Cooking editorial team handpicks inspiring culinary stories to share with you that we think are beautiful. As an international online culinary magazine with the ambition to truly change the face of online food media we hope to create an inspiring place for serious culinary debate, salivating recipes, interesting food news and international food-fun.