Shuchi Mittal shows us a great way to use leftover pastry dough.
By Shuchi Mittal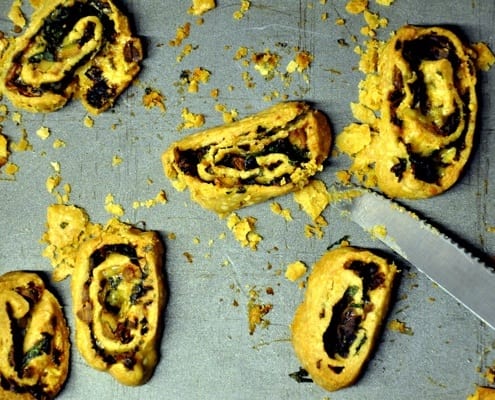 I had some leftover pie pastry dough from the holidays. Not wanting to indulge in any more sweets, I decided to turn it into mini savory wheels. You can experiment with a variety of stuffings, but I used mushrooms and truffle cheese- a classic combination that never goes wrong. A little bit of effort, but if you have leftover dough, then half your work is done.
Soft, buttery and crumbly, these were quite the naughty mid-week snack!

A great way to use leftover pastry dough
Ingredients
For the pastry dough
1 ½ cups whole wheat flour
½ teaspoon salt
1 stick chilled unsalted butter, diced into ½-inch cubes (keep the cubes in the freezer for at least 10 minutes before using so they're really chilled)
2 tablespoons vegetable shortening, chilled
3 to 4 tablespoons ice water
For the Filling
1 cup button mushrooms, chopped
¼ cup shelled edamame
½ cup snap peas, halved
½ onion, diced lengthwise
2 cloves of garlic, crushed
1 teaspoon olive oil
½ teaspoon paprika
Salt & pepper to taste
Others
½ cup grated truffle gouda
1 teaspoon butter
Extra flour for dusting/rolling
Instructions
Make the pastry dough
Mix the flour and salt and put in a food processor.
Add the chilled butter cubes and pulse a few times to combine.
Add the shortening and pulse a few more times, until the dough resembles a coarse cornmeal, with some small pieces of butter.
Slowly add the ice water, a tablespoon at a time, pulsing after each addition. The dough should stick together when you press it between your fingers.
Place the dough on a clean surface and mould into a ball using your hands.
Sprinkle with a little flour, wrap with plastic wrap, and refrigerate for 30 minutes.
Make the filling
Heat oil in a pan.
Add the onions and garlic and sauté till brown.
Add all the vegetables and spices.
Cover and cook on medium flame till the mushrooms have become tender.
Remove cover, sauté on high flame to remove any excel liquid.
Remove from heat and keep aside to cool.
Put it together
On a floured surface, roll out the dough to ¼ inch thickness. You can also roll it our in-between cellophane sheets in case it's sticking to your surface. Cut off the edges and make a rectangular shape.
Butter the surface, top with the mushroom mixture and then some cheese.
Sprinkle with black pepper and roll the dough into swiss roll like shape.
Using a sharp knife, cut 1 inch thick rounds from this and refrigerate for 20 minutes.
Grease a baking dish and bake the wheels at 350 deg F (180 dec C) for 20-25 minutes, or till the dough has cooked and begins to brown.
Cool slightly and serve warm or at room temperate.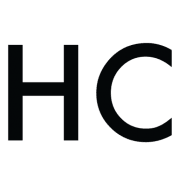 Shuchi Mittal
Shuchi cooks with the heart of a poet. Banker turned chef, she runs the 29. Private Kitchen in NYC focusing on social tasting events, dining experiences and small-scale private events. Using simple & wholesome ingredients, she likes to re-invent homemade Indian flavors into modern tapas & small plates. Her dream? To cook, feed, write, and eventually open her own communal dining cafe - with a published recipe book on the stands.