Partner Post: Want to experiment with Zubrowka Bison Grass Vodka? You can find some inspiration by visiting the @zu_usa Instagram page.
This drink screams of summer. With tropical flavors of fresh lime, mango, and tajin spices, this vodka cocktail is ready to be made and sipped away under the sun.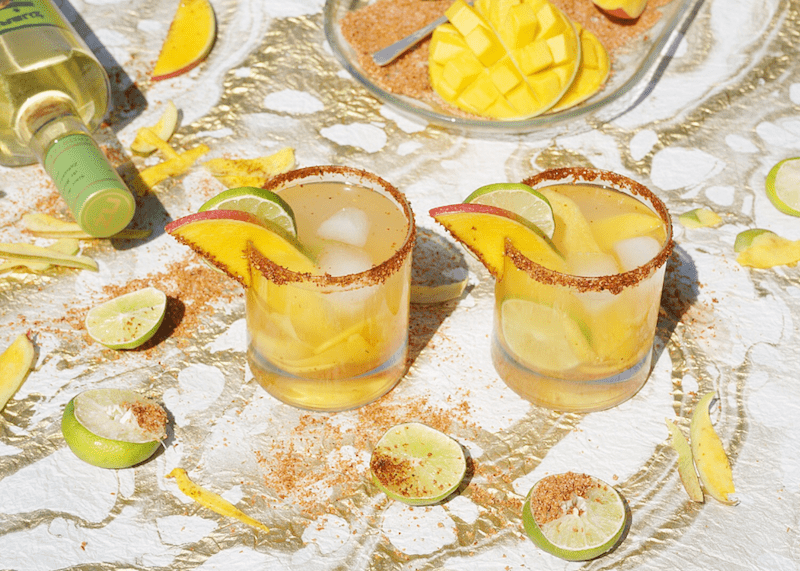 This spring I've been on a total vodka kick, it's the perfect spirit to complement any festive cocktail.
I've discovered the best vodka and I just had to share! Zubrowka (ZU Bison Grass vodka) is my new cocktail secret, it's mildly sweet vanilla note makes it the perfect ingredient to pair with not only spring flavors but summer savors.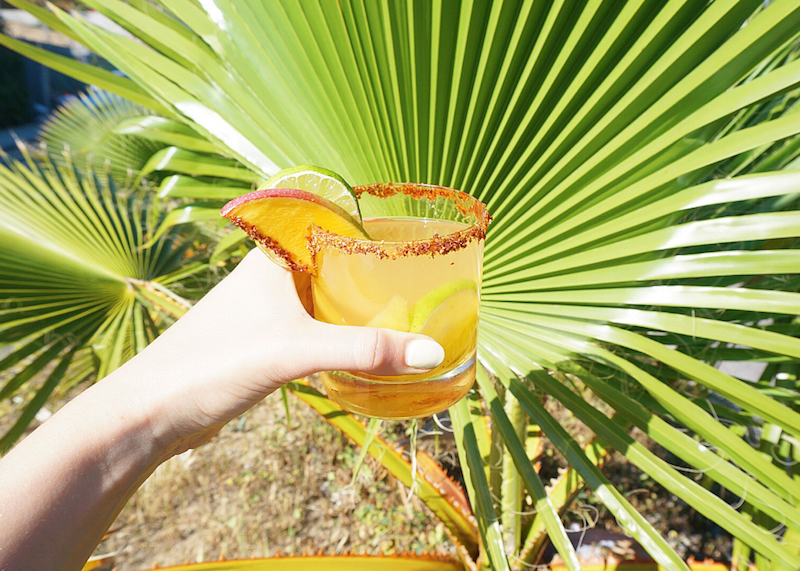 I created an exotic cocktail to ring in the travel season! I love Mexican flavors so I decided to make a spicy mango cocktail that's flavorful but not overpowering. I like call my cocktail the Angelino fruit cart to represent the street vendor offerings in my adorable neighborhood. I hope this recipe gives you an excuse to celebrate the season with friends and neighbors!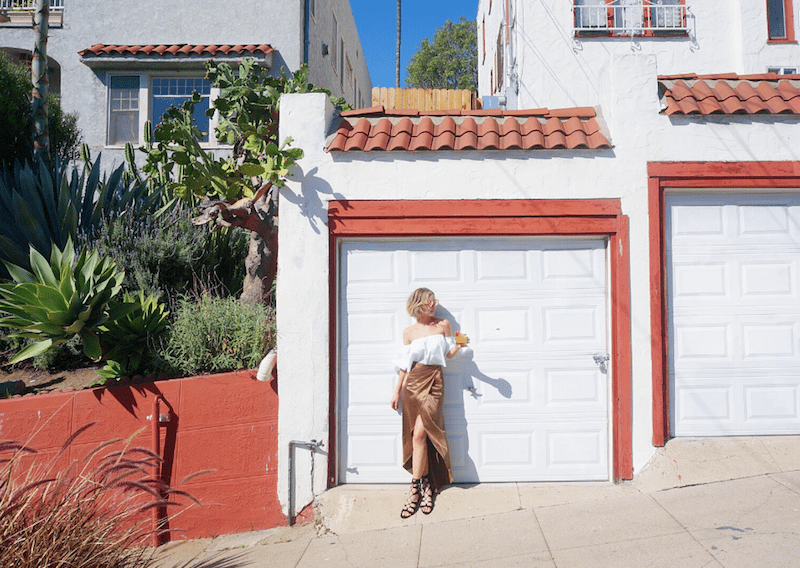 Print
Author:

Celeste Wilson

Category:

Cocktail, Drink
1/4 cup

Tajin seasoning

1.5 oz

or

one

shot glass of ZU Bison Grass Vodka

2 tablespoons

fresh lime juice

6

fresh mango ribbons (use fruit peeler to peel mango and continue peeling mango flesh to create ribbons)

3 oz

sparkling white wine
Ice
Instructions
Place Tajin seasoning on a small plate. Press the rim of a chilled rocks glass into the Tajin to rim the glass, set glass aside rim up.
Add mango ribbons and ZU Bison Grass Vodka to your rimmed glass
Muddle mango ribbons for about 30 seconds in vodka
Add fresh lime juice and sparkling wine to your muddled vodka
Add ice to your cocktail and stir until well combined
Slice a remaining lime, add one lime into the cocktail, and add one to the rim for garnish
Cut a slice off of your mango, dip it in remaining Tajin, and add it to the rim of your cocktail for garnish
Celeste Wilson
Hi friends my name is Celeste Wilson, I'm a nurse, recipe developer, food stylist, food photographer, blogger, and influencer chronicling a plant based lifestyle. My recipes creatively showcase plant based cuisine from my perspective as both a registered nurse and a healthy food lover. I aim to inspire plant based eating without a strict vegan or meat shaming agenda, life is short, eat what makes you happy. Residing in sunny Los Angeles California, home of the year round avocado