If you thought hotels and restaurants could not co-exist, think again.
Puro Hotel in Poznan has a cool restaurant called Nifty No. 20.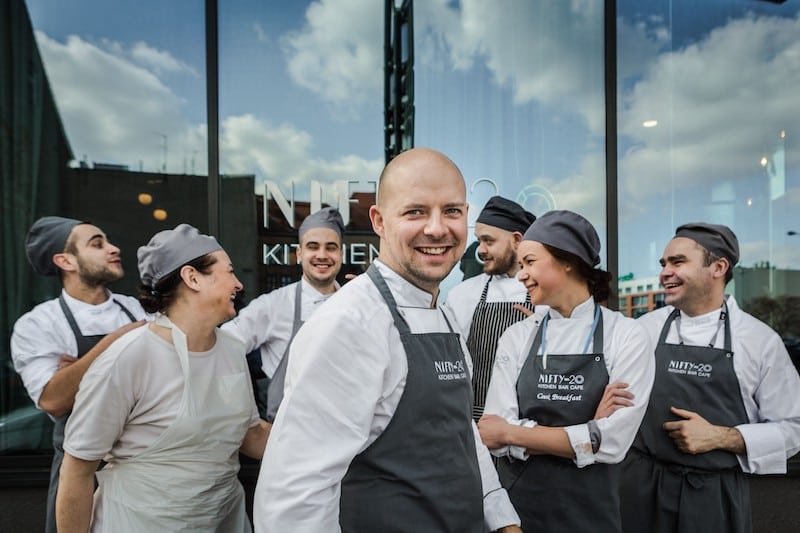 Although attached to the boutique designer hotel, Puro Hotel, the restaurant is a destination for foodies who love a cocktail after a long day exploring Poznan.
With Poznan being heavily student based – yes, there is a cool beer culture resonating throughout the city with Basilium Beer Spot leading the charge as a local favourite ( Marvel at their Craft-beer wall and order their Beer Cocktails!) , Nifty No. 20 adds more oomph to the growing culinary city of Poznan.
Here is a quick and easy recipe from Nifty No. 20 – the best part is, you do not need to measure ingredients – love kohlrabi, add more! Hate onions, add less! Cooking could not be easier!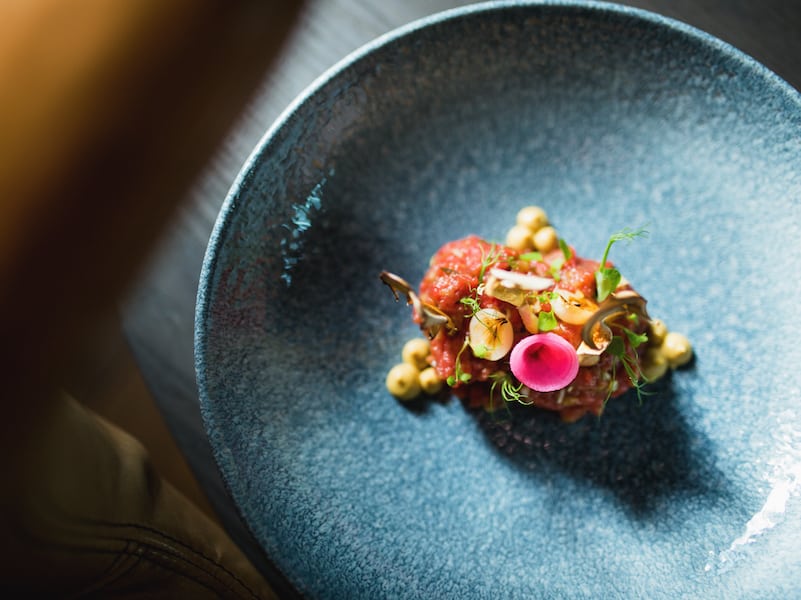 Traveler's Recipe - Beef Tartare from Nifty No. 20, Poznan, Poland
Ingredients
Do these ingredients to your taste
pickled onion
pickled cucumber
1 egg yolk
mustard
fresh onion
wine vinegar
kohlrabi
salt
pepper,
sweet pepper
herbs for decoration
sugar
bread, for serving
Instructions
Chop beef into small cubes, add chopped onion and cubed cucumber.
Season with salt, pepper, sweet pepper, one egg yolk, mustard, oil and water. Decorate with marinated onions, kohlrabi, bread chips, herbs and mustard.