Enjoy the luxuries of Lake Como on a budget, check out these favorite spots.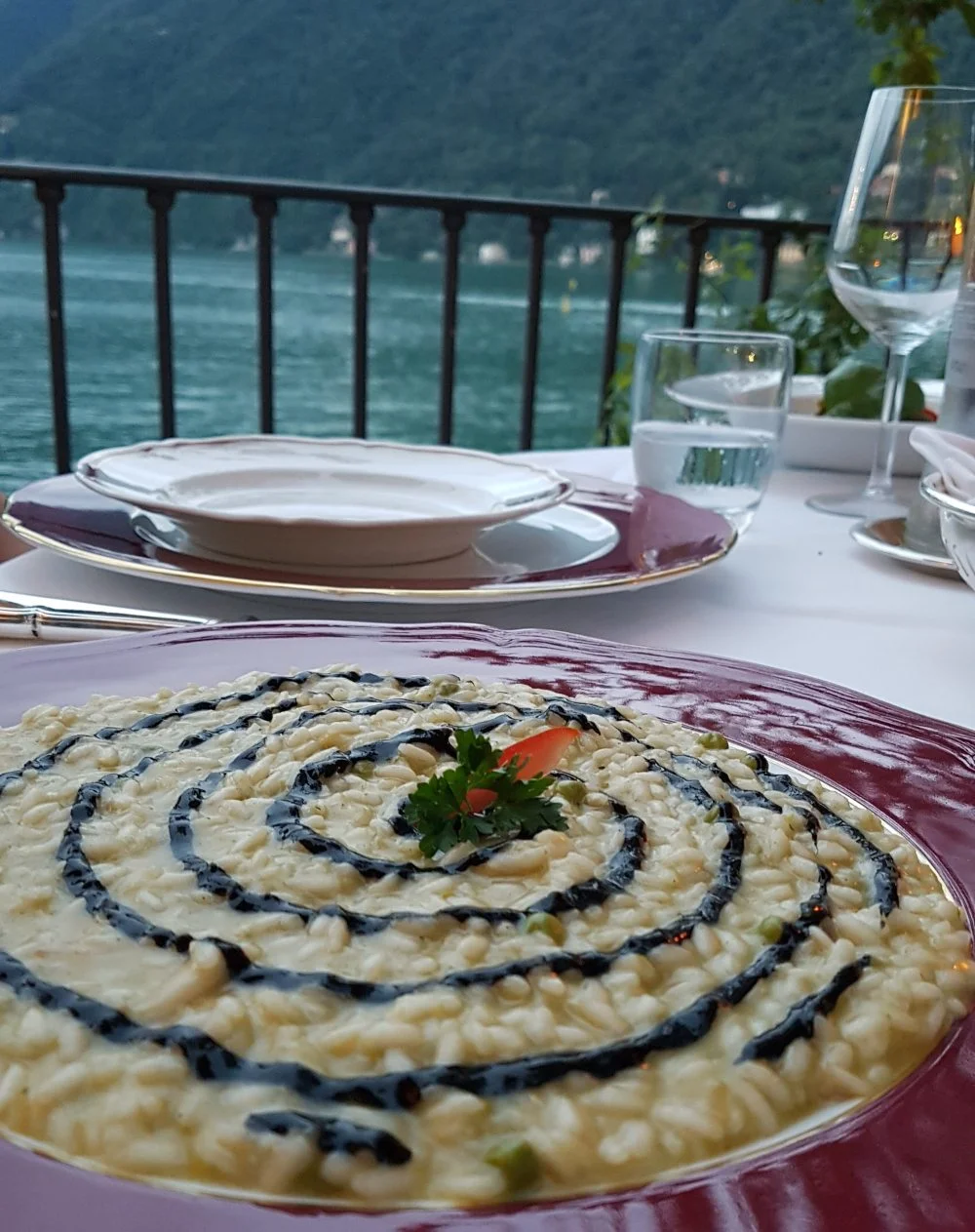 Risotto from Raimondi, Hotel Villa Flori
Lake Como has all the charm of a great luxury destination in Europe. Cruise from one charming Italian town to another or sit in your hotel and watch life go by with a Chianti or bubbly Prosecco.
But if thought Lake Como was purely for the rich, famous and celebrity-status traveller – think again.
Here are my favourite places to eat along Lake Como.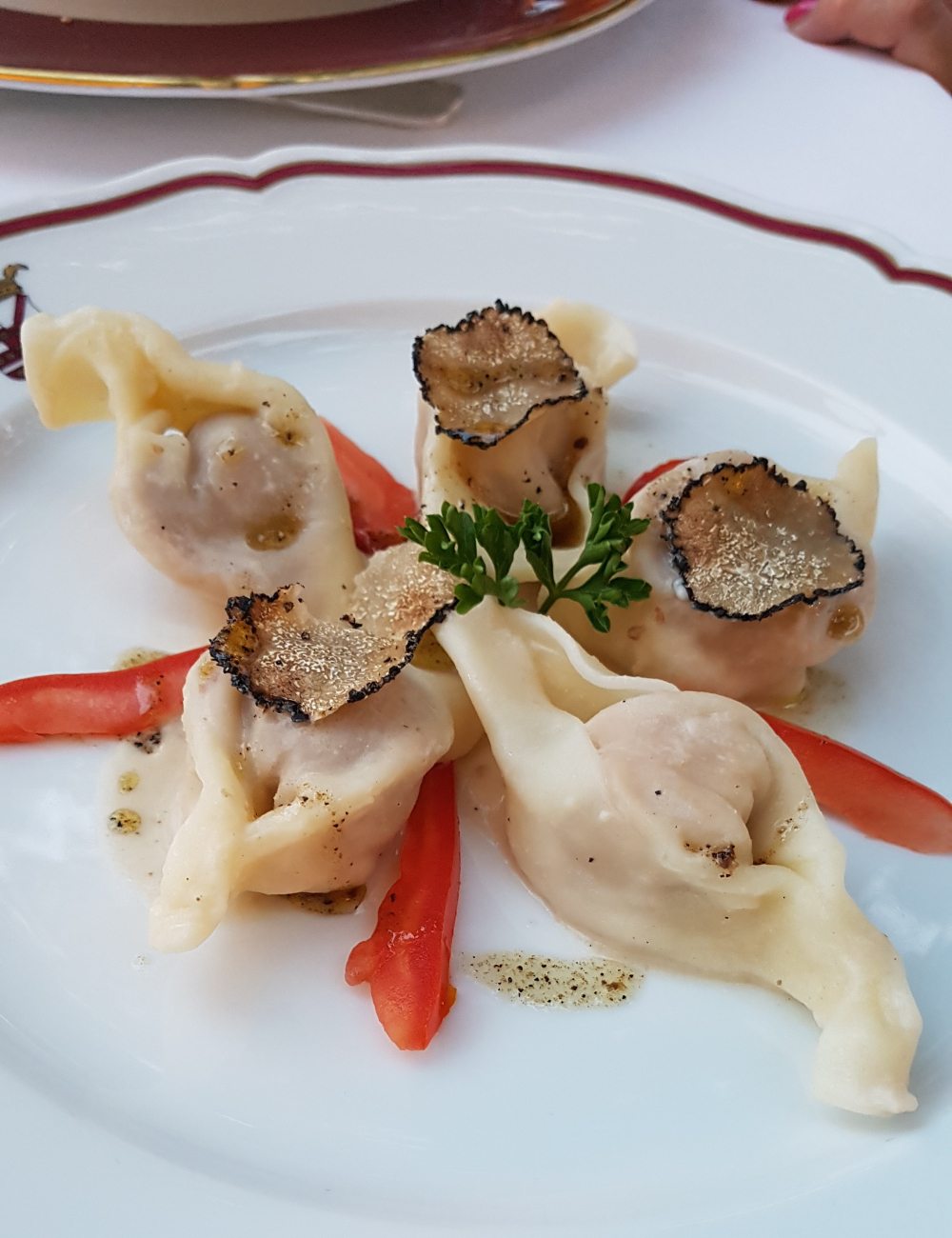 Raimondi Restaurant, Hotel Villa Flori
Hotel Villa Flori sits on the Western side of Lake Como, away from the busy touristy centre of Como. Either get a ferry, get off at Tavernola and walk just 2 minutes to your gourmet experience. The Chef at Hotel Villa Flori has cooked for George Clooney, Robert De Niro, so let's say he is well-versed in cooking great meals. Surprisingly, the food is not experience but affordable for self-professed food lovers.
The risotto is a must and so is the seafood bisque. The warm, Italian hospitality of the entire staff at Restaurant Raimondi is one of the best and the atmosphere / view of sitting on the Lake watching the world cruise by with one of the best meals Lake Como can offer is memorable.
Crotto Del Sergente, Como
If you have a car and looking for a lesser known, non-tourist spot for dinner, drive up one of the rolling hills in Como and find your way to Crotto Del Sergente.
The restaurant is hidden in a tiny little drive-away and makes every tourist feel like they have stumbled on a secret eatery. The food is quite good, offering simple Italian meals for those who want something affordable in quite a celebrity-driven city.
The risotto is a good choice and you go purely for the Italian atmosphere when you need a break from the city centre.
Ca De Mat, Gravedona
If you find yourself on a boat, heading away from Lake Como, be sure to stop at Gravedona.
They have some of the best gelati on the lake, as well as some great Italian restaurants you definitely should not miss. Ce De Mat comes highly recommended by locals and is a family-run restaurant with all the Italian charm and hospitality you crave when on holiday.
The risotto is delicious with the local fish from the lake.