Around the world, cooks have cultivated their passion for food into successful and even glamorous careers. From stardom to food empires, the following well-know celebrity food figures have some of the most restaurants to their name. Cooking dinner each night can be a challenge, but these chefs have managed to create a well-loved brand and successfully delegated each task to expand around the world.
By Annelise McAuliffe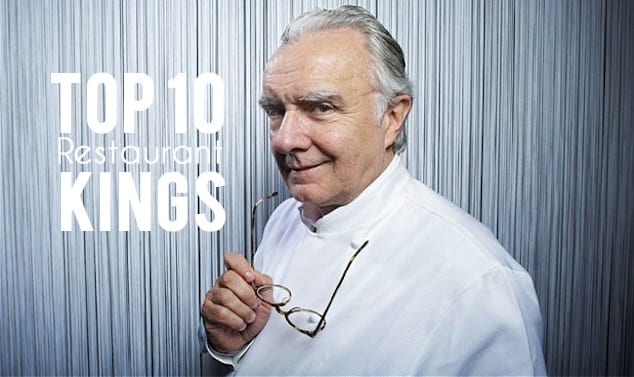 10. David Burke and Masaharu Morimoto: 10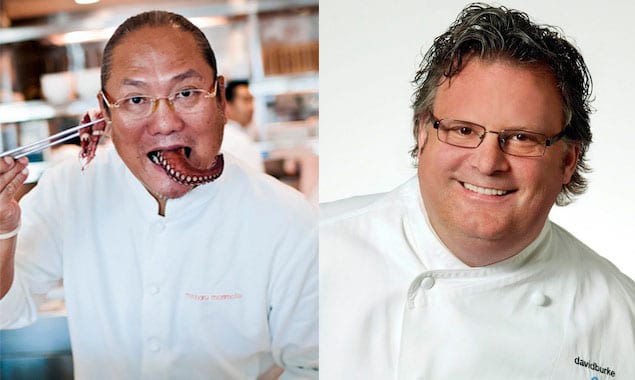 philly.eater.com nestnestnest.blogspot.com
Tying for tenth place, these two chefs each have ten restaurants to their name. Before his kitchen days, Chef Morimoto played major league Japanese baseball as a catcher until he injured his shoulder and ended his first career. Shortly after, he began learning the art of sushi in Japan and opened his first restaurant at age 24. Upon arriving to the US, Morimoto continued his craft earning many prestigious awards. He opened his first restaurant in Philadelphia and has been expanding across country and across our television screens ever since.
Chef David Burke began his education at The Culinary Institute of America and honed his knowledge of food by traveling through France and staging under some of the best chefs. In 1992 he opened his first venture and has grown to the David Burke Group and a regular TV personality on Top Chef Masters.
9. Emeril Lagasse and Michael Mina: 13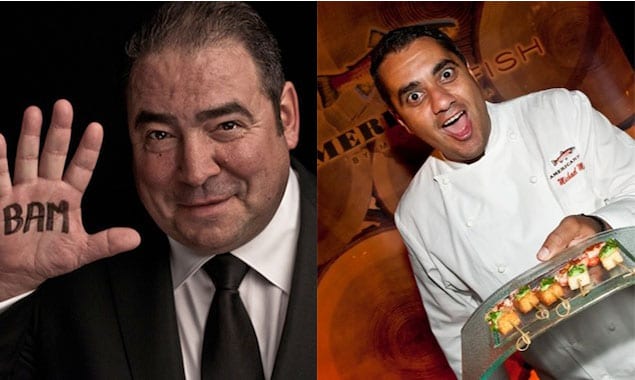 http://www.emerils.com hauteliving.com
Emeril Lagasse grew up in the kitchen and has been working in one since high school. His long-term experience has led to a lot of establishments, thirteen to be exact. If there is a television competition, this guy will most likely take the prize. The spicy host has starred on over 2,000 shows, and counting.
A family, a cookbook, and countless establishments, we wonder how Michael Mina balances it all. But according to him that is his exact key to success: Balance. The Egyptian-born chef's philosophy has worked well for him, evident in his James Beard Awards. He has mastered the art of family and work, food and dining, business and passion to create a thriving harmony of restaurants around the United States.
8. José Andrés: 14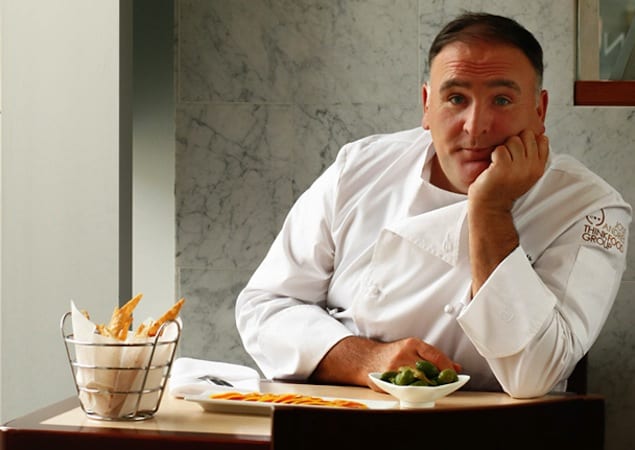 www.gourmet.com
As the ThinkFoodGroup creator, José Andrés has been named one of Time's top 100 most influential people. Raised outside of Barcelona and close friend of Ferran Adrià, this chef has created astounding plates and restaurant concepts from his unique style. From catering to small plate, casual, and fine dining José has created Spanish and American atmospheres making guests feel comfortable with traditional flavors, but also wowing them his new ideas.
7. Daniel Boulud: 15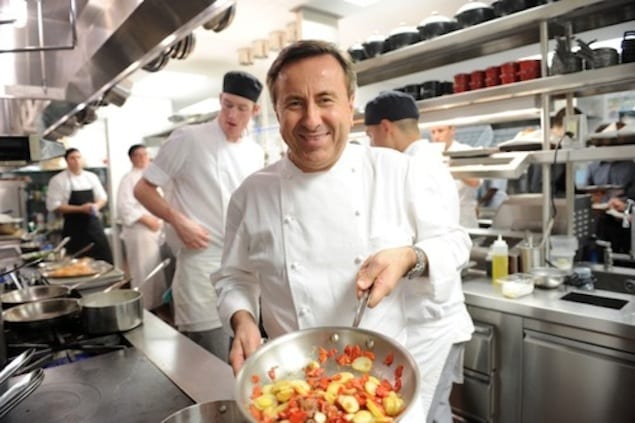 www.foodisthenewrock.com
French chef, Daniel Boulud, has made his name strong in America. Raised on a farm, his restaurants' menus reflect seasonality and quality ingredients. Daniel used the philosophies of his childhood to create the successful Dinex dining empire. This chef has brought modern French cuisine to the exiting spotlight with multiple Michelin stars and earned himself celebrity status.
6. Jean-Georges Vongerichten: 23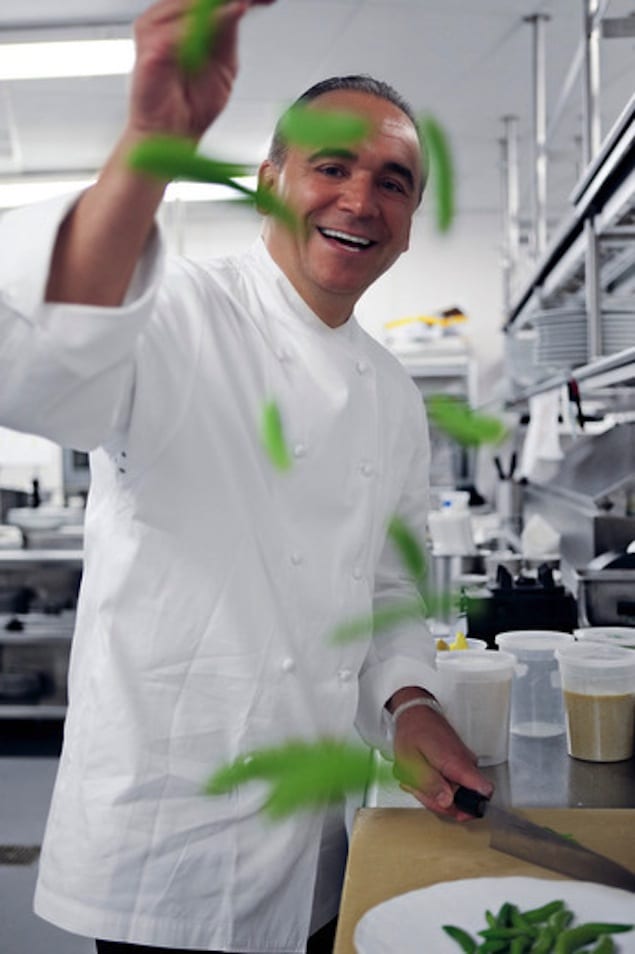 zesterdaily.com
Beginning at a young age, Jean-George immersed himself fully in the world of food. He has spent time throughout his life in various continents around the world. The chef's global experience is evident in his cooking and the successful locations he has opened in many countries. It is an amazing feat to not only be successful in your home country and a couple others, but to be so widely revered in areas of such varied cuisine is impressive. Be on the lookout for his restaurant number to rise in the ranks, as this celebrity chef is looking to open a new restaurant every month, or so.
5. Gordon Ramsay: 24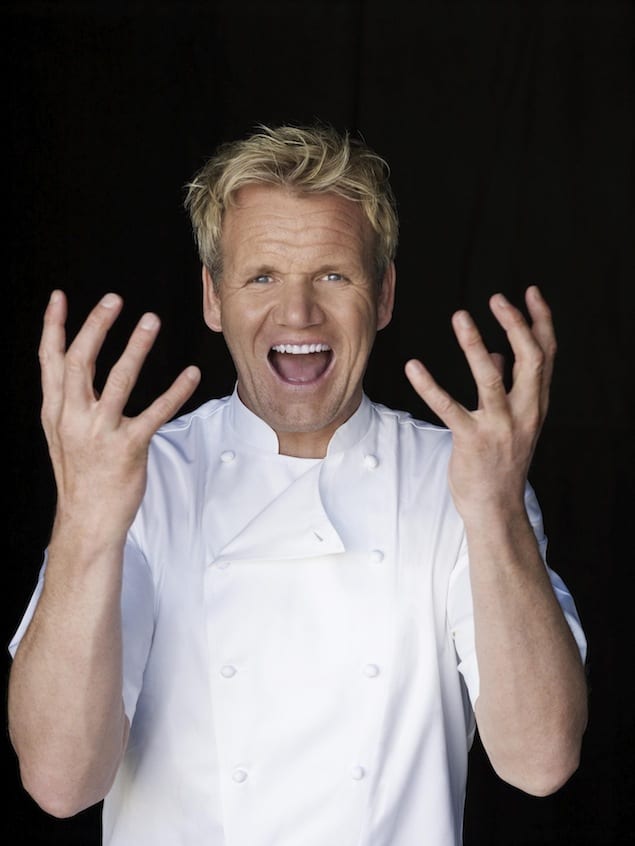 blog.mysanantonio.com
Gordon Ramsay dreamed of a professional career in football, but after an injury he was forced to switch avenues. Taking his competitive sports drive into the kitchen was the perfect move for the creative man. Besides his namesake restaurant that holds three Michelin stars, Chef Ramsay also owns 23 other successful restaurants.
4. Nobuyuki Matsuhisa: 25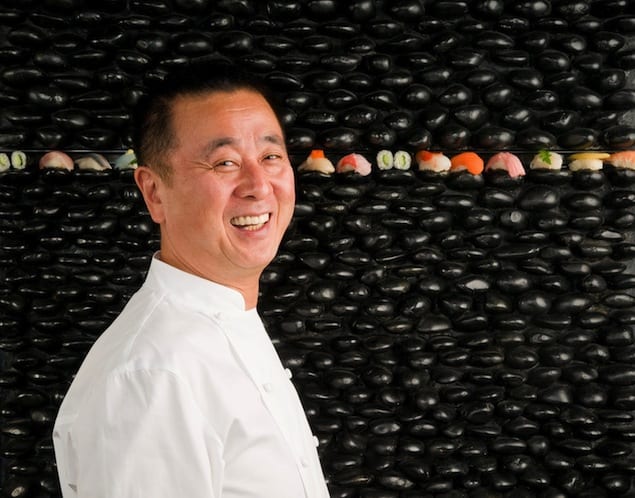 www.cheaptrip.ru
Chef Nobu began his legacy at the age of 24. He had a few failed attempts despite his efforts at locations around the world, including a restaurant in Alaska that burned down one night during service while he was away. After relocating to LA, Nobu became friends with Robert De Niro and the two soon became successful and strong business partners. He has truly conquered the world with his culinary touch and is present in 21 cities worldwide.
3. Mario Batali: 26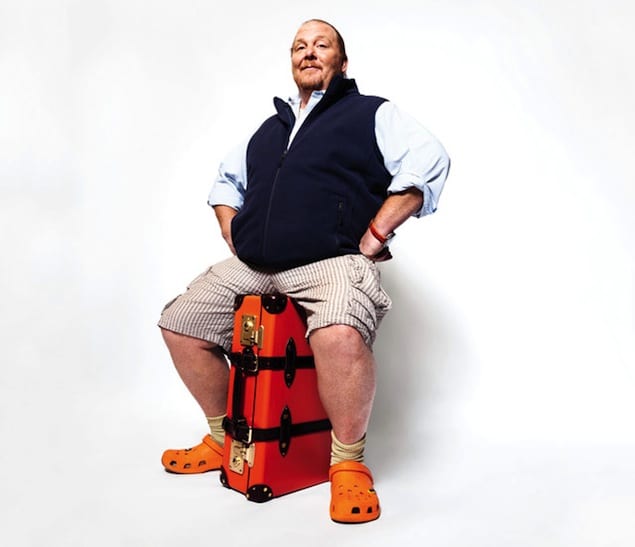 www.bonappetit.com
Growing up in Seattle, Maria Batali harnessed his wild ways and endless imagination into a culinary career. After traveling through France, Italy, and Spain, Mario brought his vast knowledge back to the United States and began opening successful food ventures. One notable creation includes his inspirational Italian market in New York City, Eataly.
2. Alain Ducasse: 27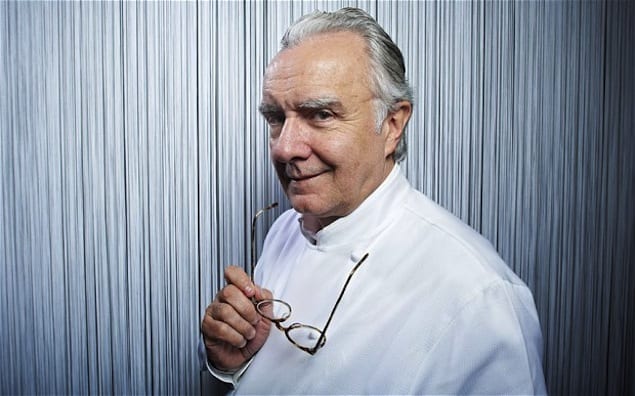 www.telegraph.co.uk
Coming in at a solid 27 establishments, Alain Ducasse has expressed his French influence not only in restaurants but also in schools and inns. He began apprenticing in the food world in 1972 at the age of sixteen and has grown immensely to appreciate not only quality ingredients, but also the importance of management. In order to run so many quality operations, Alain cannot be in all places at once and to him, delegation is key.
1. Wolfgang Puck: 29-101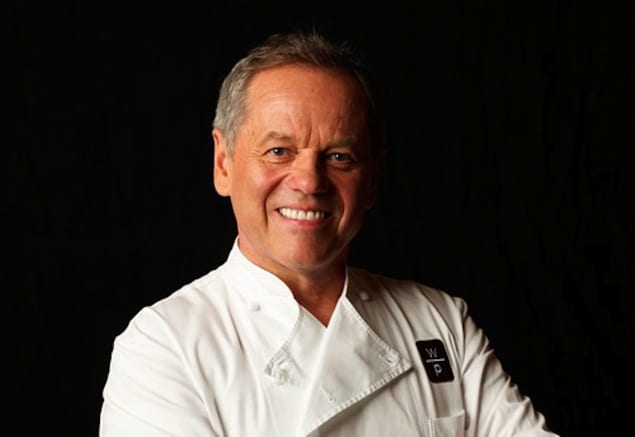 slice.seriouseats.com
A multidue of restaurants, a past TV series, and now an iPhone app, this Wolfgang Puck is truly a multigenerational culinary influence. Raised by a mother who was also a chef, Puck began professionally learning about food at age 14 in some of the best French best restaurants. He moved to West Hollywood and went on to change the culinary landscape with his revolutionary, for the time, catering business. Bringing the country's attention to California's fresh cuisine potential, Wolfgang first opened Spago. He continued to grow as an entrepreneur and even starred in his own Emmy-winning television series. With over 29 concepts ranging from fine dining to casual bars and cafés, Wolfgang Puck has new locations opening daily in cities and airports around the globe.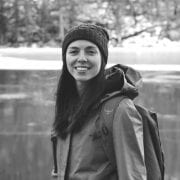 Annelise McAuliffe
Mandatory family outings to the Detroit farmers' market and nightly home-cooked meals cultivated Annelise's respect and curiosity for food. A graduate of The Culinary Institute of America, she spends her free time in New York City recipe testing, eating breakfast all day, and dreaming up international culinary adventures.