Chef and food stylist Jesse Szewczyk shares his top magazine picks for every taste in 2015.
By Jesse Szewczyk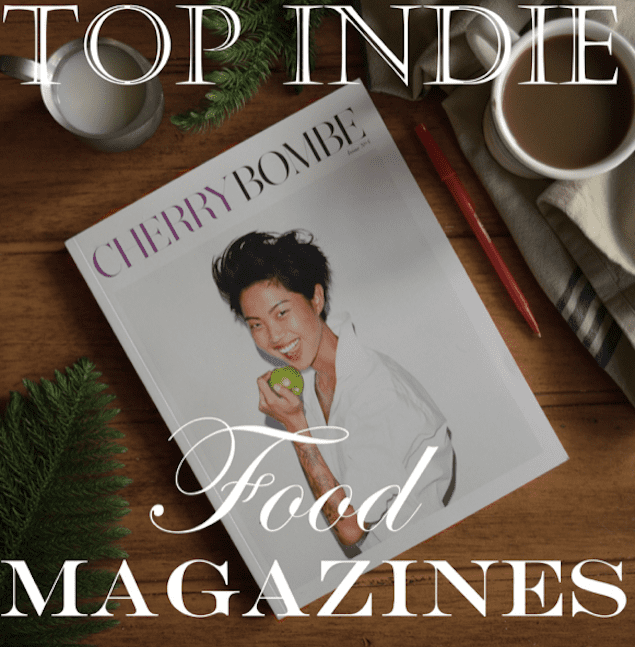 Cherry Bombe
Cherry Bombe celebrates women in the food industry, showing what it truly means to "cook like a girl." Founded by wonder woman Kerry Diamond (co-owner of three Brooklyn restaurants and Editor in Chief of Yahoo Food) the pages of Cherry Bombe are filled with articles by and for female chefs—and the people who love them. Stunning visuals, including photography and food styling by artists such as Victoria Granof, have helped to establish Cherry Bombe as a refreshing and relevant magazine for any food lover in 2015.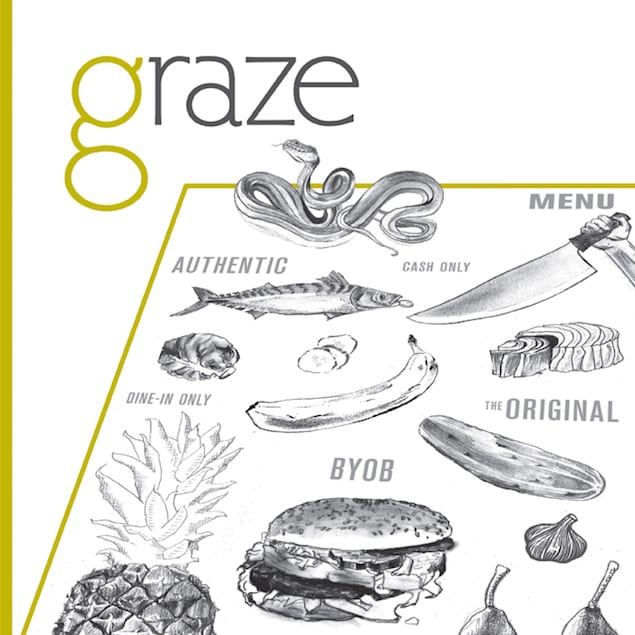 www.chicagoreader.com
Graze
Chicago-based Graze is a semi-annual literary magazine, focused on the stories behind the cuisine…not just what's on the table. Artists from all walks of life contribute poetry, fiction and quirky graphics united by one common love: food. Poems with playful titles such as "Citrus Mafia" fill the pages with flavorful imagery to evoke a multi-sensory experience for the reader. You won't find a single recipe within the pages of Graze; instead the work is meant to ignite memories of a seasoned past. Graze is the go-to magazine for the foodie literati in 2015.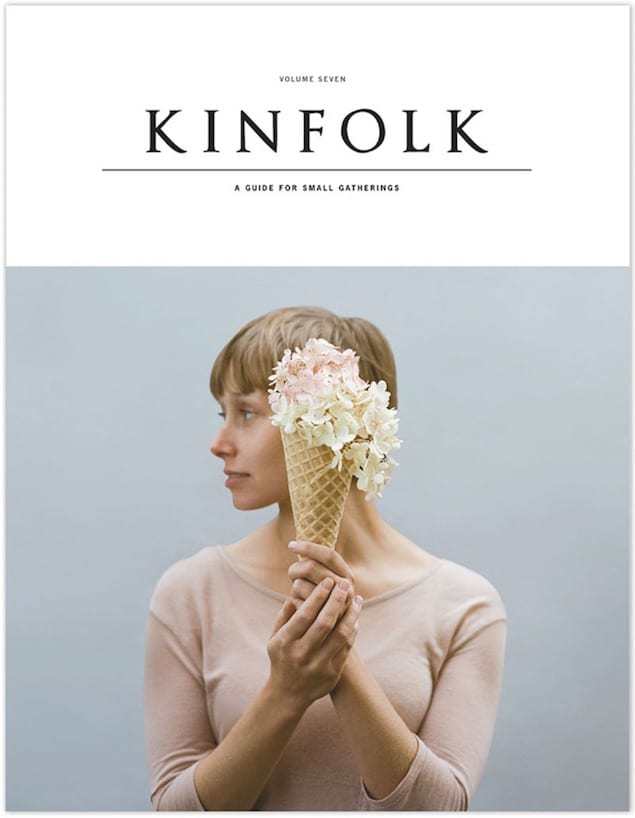 theeyethemind.com
Kinfolk
If atmosphere is what you seek, look no further than Portland, Oregon-based Kinfolk. This quarterly magazine embraces the spirit of those taking the time to live life to the fullest. Though the magazine does not exclusively focus on food, its pages are rich with culture and ethereal food photography that invite the reader to slow down and be fully immersed in its articles. Its un-styled food feels honest and approachable, especially for those seeking DIY projects in the kitchen. Beyond the print pages Kinfolk hosts workshops and events that draw fans from all over the country, adding to the goal of building community through a love of food.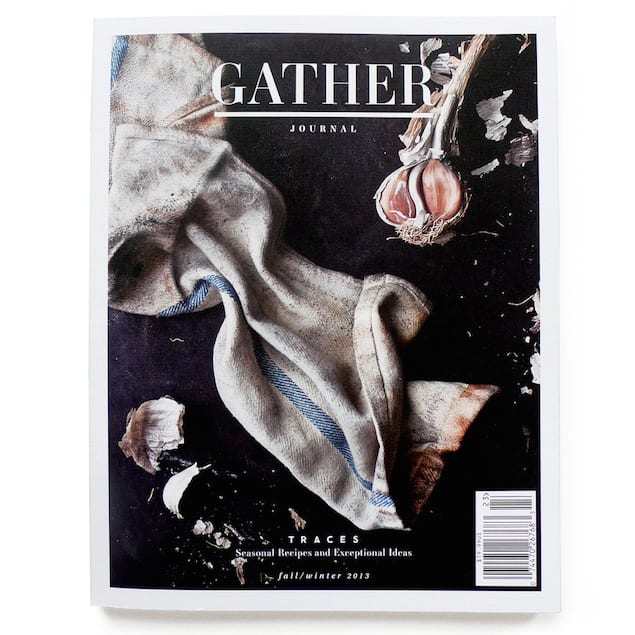 www.byzebrabooks.com
Gather Journal
Gather is the ultimate journal for those who love food photography. Each issue is driven by a single theme—"magic," "caravan" and "cocoon," to name a few—with every turn of the page revealing another stunning image. Works by the country's top food photographers are accompanied by recipes, making the journal a perfect example of flavor and function. Gather is the ideal magazine for food lovers seeking culinary inspiration through imagery.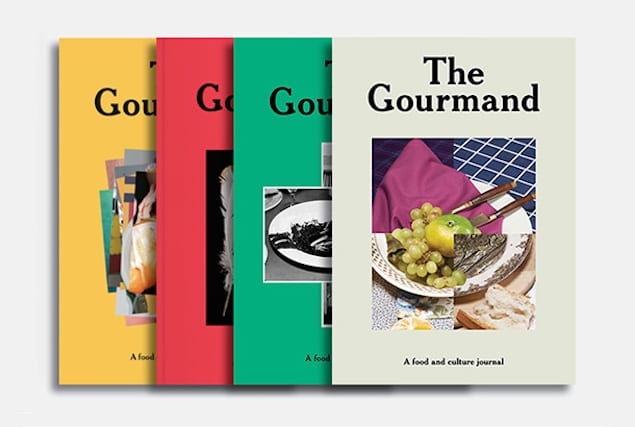 semidomesticated.com
The Gourmand
The Gourmand takes food porn to the next level. This biannual food and culture journal curates work from creatives across the food industry, from stylists to journalists, displaying them in a fashion fit for the most progressive art gallery. Articles such as "The Hungry Sinner" feature stunning photographs, in this case red-lipped "sinners" savoring fresh crustaceans. The Gourmand stands as the premier publication for showcasing the relationship between food and contemporary art.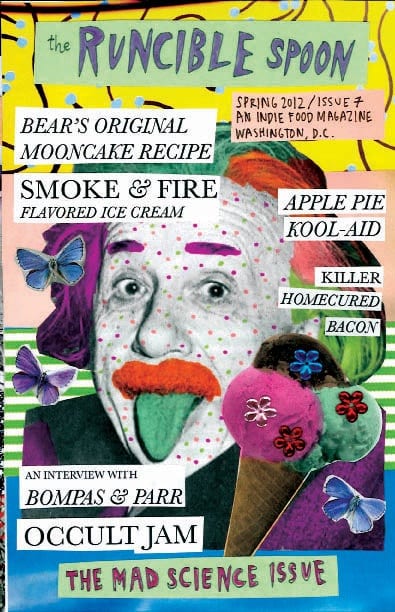 www.pinterest.com
The Runcible Spoon
At first glance The Runcible Spoon evokes a 90's riot grrrl spirit, like a manifesto handed out at a Kathleen Hanna show. Published twice a year (in theory) and available for purchase on Etsy, this cut-and-paste-style zine includes witty food stories, recipes and pop art collages. Articles such as "Cooking with Cats" and "True Life: I'm Allergic to Garlic" amp up the quirk factor. The Runcible Spoon serves as a playful addition to the sometimes all-too-serious world of food publications.
foodieodicals.com
Gastronomica
Gastronomica deems itself a journal of critical food studies, and for good reason. If you're not able to attend an Introduction to Gastronomy class, this journal might be the next best thing to culinary school. Every article is an intellectual yet relatable study of food, with topics ranging from "The Study of Tomatoes" to an exploration of broader questions… "Does a Foodie Have a Soul?" Arguably the smartest food journal to date, Gastronomica seeks to broaden the study of food and make it accessible to the public.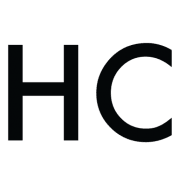 Jesse Szewczyk
Jesse is a food stylist and lover of all things gastronomy. He holds a degree in Culinary Arts from The Culinary Institute of America and currently resides in Chicago, Illinois. He spends most of his days developing new menu concepts and writing about various culinary adventures. When he's not busy testing and styling recipes he enjoys sipping coffee with his French Bulldog, Fig.