Top Chef and Sara Bradley Puts All Eyes on Lexington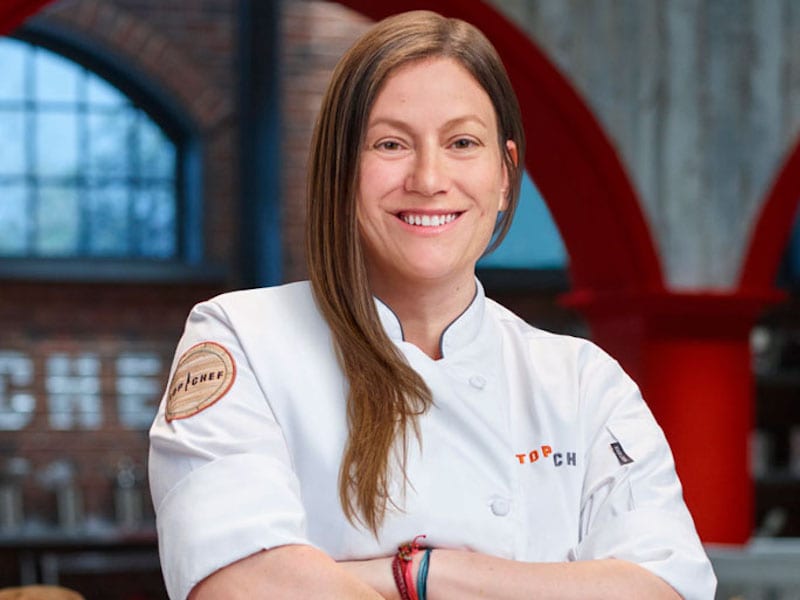 Top Chef contestant Sara Bradley grabs a spot in the finals in Lexington drawing quite a bit of attention to her home state of Kentucky.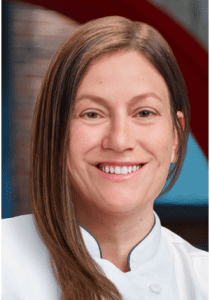 If you heard euphoric cheering coming from Downtown Lexington and thought a UK basketball game was playing it's understandable. But that wasn't the case this time.    Lexington's Culinary World and those who simply love to eat were invited to The Livery to watch their very own Kentucky native Chef Sara Bradley advance to the finals in her home state of Top Chef Kentucky. It was a hold-your-breath type of moment. The chef and proprietor at Freight House, a unique restaurant and bourbon bar located in Paducah is taking her Southern Heritage across the world to Macau, China and representing her state loud and proud!  I can only say I felt the love for Chef Bradley as she humbly basseted in the glory.  And rightly so.  This win and hosting Top Chef in the Lexington has contributed to opening many more eyes (esp. this New Yorker) on how Southern Food and more importantly, Southern Hospitality makes Lexington the place to be. Excited, I setout to explore the city and this is what I found!
Unique Places to Stay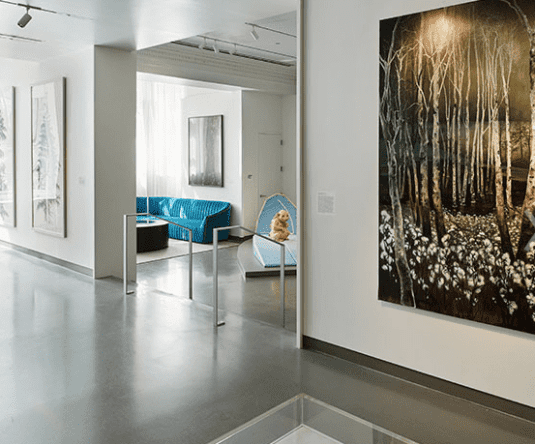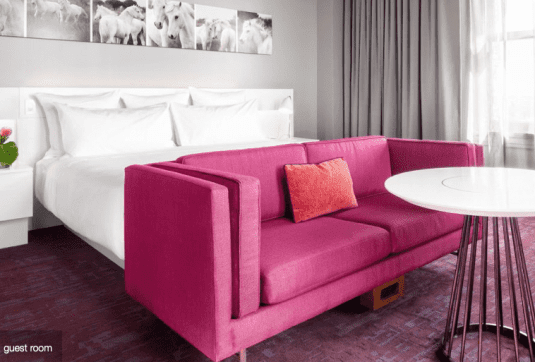 The former Fayette National Bank Building has been transformed into an 88-room boutique hotel and museum located in downtown Lexington.  Surrounded by floor to ceiling windows, the predominately white walled rooms have splashes of bold colors represented in their contemporary furnishings and accent walls.  Pop down to the lobby to start your 7,000 sq. ft.  Museum tour of the latest exhibitions by artists that have been labeled the hottest in the art world.   Make sure you look in all directions, on every wall and ceiling so you don't miss anything. After you seen it all, have Chef Jonathan Searle cook you a great meal at Lockbox, a restaurant located in the lobby of 21C offering some of Lexington's finest cuisine.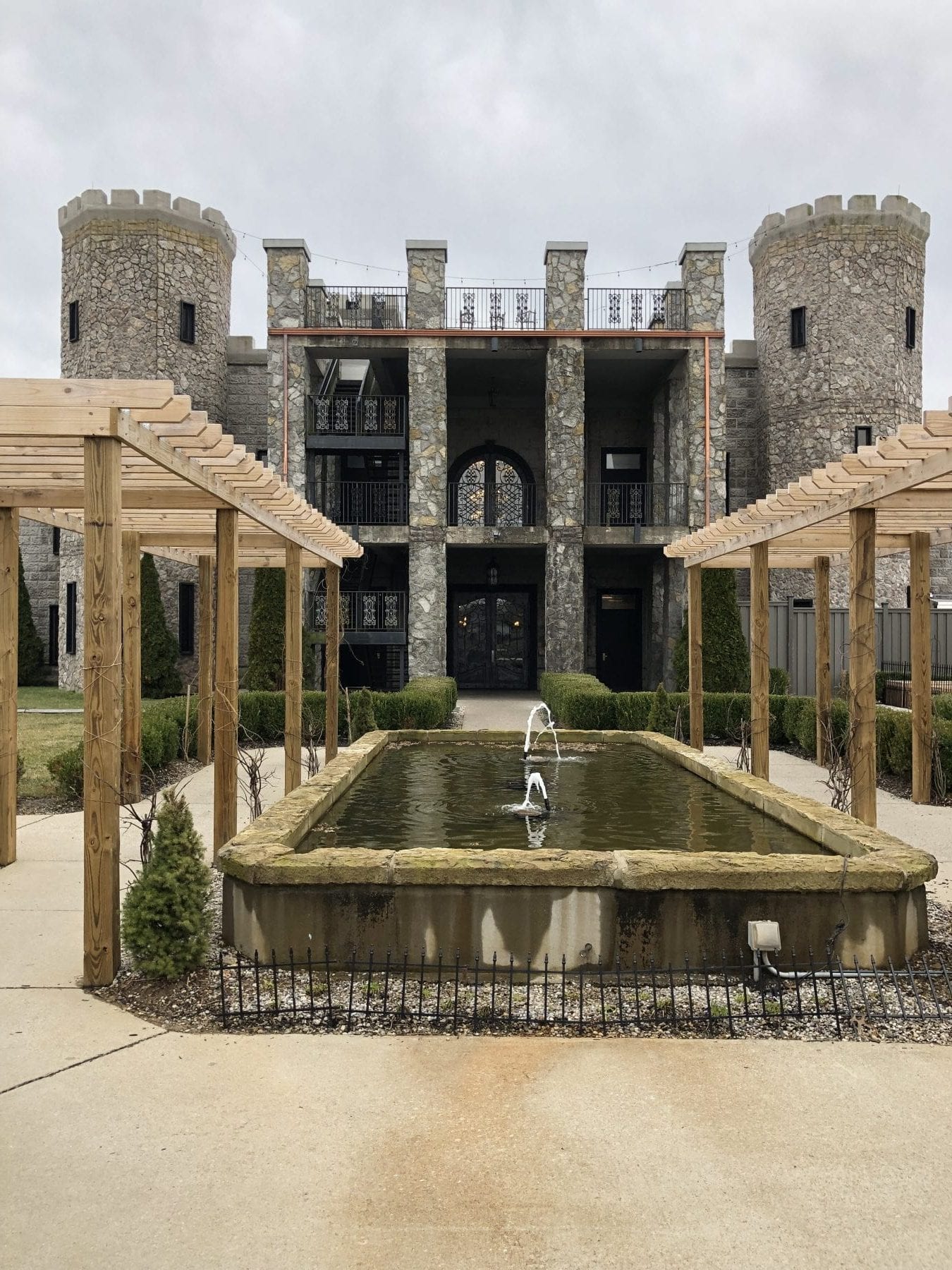 Known as "The Castle" by locals, this boutique hotel is situated on 50 acres of sprawlinggreenery, which calls your attention in Versailles, KY just a short drive from Lexington. Voted "The Most Beautiful Hotel in Kentucky" by Architectural Digest, the Castle offers 10 luxury rooms with 4 of them located in the Turrets located at each corner of the Castle's walls. The hotel showcases 2019 Diner's Choice Award winning restaurant Castle Farms and event spaces for meeting and weddings.  Book a tour of the Castle and learn about its history, which reads like a great book full of wealth, love, divorce, abandonment and restoration.
Hungry? Look No Further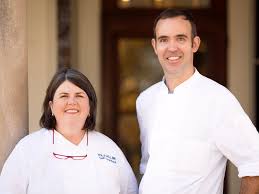 Hail (Bow and Curtsey) Ouita Michel
Culinary Royalty Chef and Restaurateur Ouita Michel and her family of restaurants can satisfy any mood and taste.  Located in the Summit at Fritz Farm, Honeywood is the first restaurant Michel's opened in a mixed space of retail stores and luxury apartments.
Teaming up with Chef Josh Smouse, both have created a Blue Grass menu that's updated and relaxed. On the menu are Spinach and Orange Salad, Burgers in a Hoe Cake Bun and a lip puckering sweet Lemon Tart.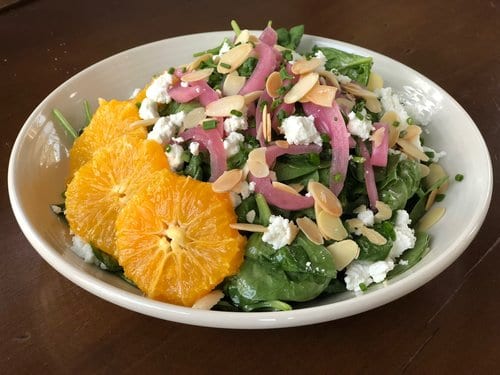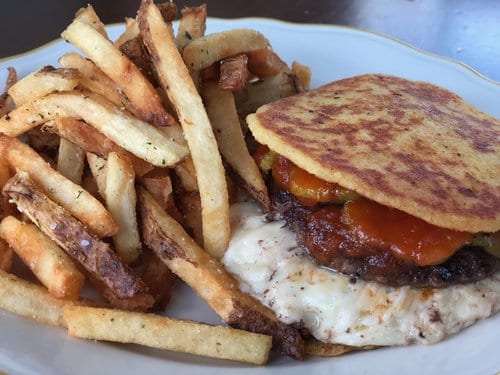 And don't forget the Vegan Beetloaf (I was told "Don't knock it until you try it, It's that good") Simple food using only the best local ingredients available. Not only is the food worthy of this James Beard finalist, but the homey and warm feeling you get is a must in any of Michel's eight restaurants.
Located in Downtown Lexington at the newly renovated Courthouse,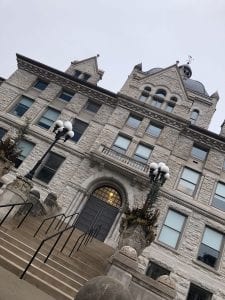 Michel's opened Zim's Café a classic diner style restaurant serving down home cooking for less than $15.  Named after her Great Grandfather Zim, Buttery Biscuits and Gravy, Grits and Farm Fresh Eggs are served for Breakfast alongside a Café Latte with Southern Sorghum for twist of sweetness.  After breakfast, walk to The Square on West Main in Lexington for some shopping and come back for Lunch and Dinner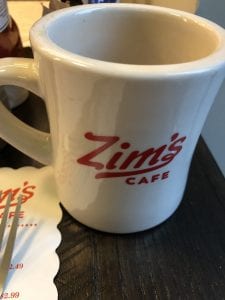 where you can feast on Southern Fried Chicken Fingers, 7 different types of Po-Boys and 8 different types of "Kentucky Proud Burgers."    Before you head out of the Courthouse, walk across the hall and stop in Michel's Thirsty Fox for a flight of Bourbon, a beer or cocktail.
What to Do In Lexington? Plenty!

One of the many major sites to see while in Lexington is Keeneland, a racetrack and the Country's leading Thoroughbred Auction House. Since the 1930's, Keeneland has been the hub for people around the globe who have a passion for selling and buying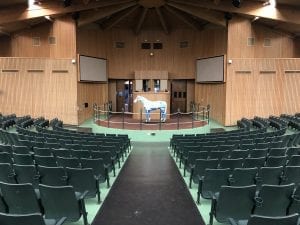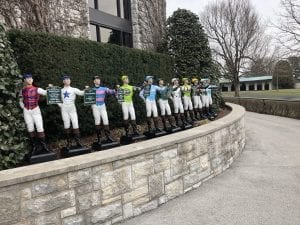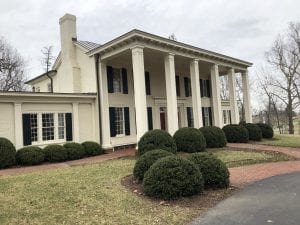 Thoroughbred horses and watching them race.  Twenty-one Kentucky Derby, 19 Preakness and 19 Belmont winners made their debut at the Paddock in Keeneland. Rich in protocol and the highest respect for the sport tour the engaging property year round and see for yourself just how majestic the space really is.  The Spring Season kicks off actual races on April 4thand continues through April 26 with tickets on sale now.  A Fall Season follows beginning on October 4-26. Make a day of it and watch a race and dine in one of Keeneland's Dining Rooms or at a Concession Stand.  New to horse racing and placing a bet?  Keeneland employs their very own "Betologists" who can give you a run down on how to read a racing program, details about the horse and jockey, and placing a bit.   The fun doesn't only happen beyond the gates.  Tailgate in the parking areas on each race day.  Enjoy listening to Blue Grass bands, eating local favorites off Food Trucks and watching the races on a Jumbo Screen.   Incorporate the beauty of Keeneland by hosting your next event at Keene Place, a mansion once owned by the Keene family. Having a tight grip on tradition and yet being innovative and open to change, Keeneland will continue to meet each generations expectations for those who have a love of horses or racing while searching for an easy fun-filled experience.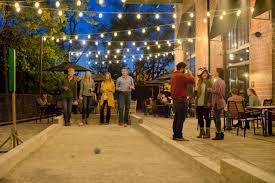 The Distillery District
There are three things Kentucky natives love:  The UK basketball team, great Southern Cooking, and Bourbon. As a matter of fact, 95% of all Bourbon is produced in the State.   And like everything they do in Kentucky, locals do it with such passion and love.  If you hop on the Bourbon Tasting Trial you're bound to do a tasting at JW Pepper Distillery located in the heart of the Pepper Distillery District in Downtown Kentucky.  The Distillery's staff will walk you through the history of the place and end with a great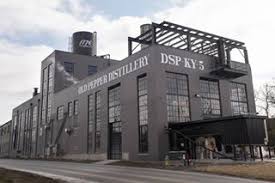 tasting of their 1776 brand as well as classics like Old Pepper Rye and Henry Clay Whiskey.  If you get lost on your way, just look for the iconic Pepper Water Tour, which has been residing above the Distillery since 1869.  Once in the District, you can't imagine that at one time despair fell on the Whiskey business and the Distillery was abandoned for nearly 50 years until 2008 when Amir Peay acquired the rights to the brand.  After extensive renovations, this treasure was bought back to life and has been producing Whiskey again since 2017.  Not only was the Distillery bought back to life, but also the 25-acre stretch of property is becoming a great nightlife spot filled with two working Distillery's, restaurants and bars and an amazing ice cream joint!  But before you go for a scoop, don't forget your reservations at Middle Fork Kitchen Bar.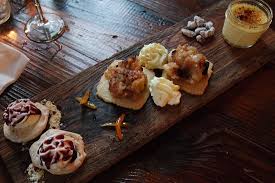 Follow the intoxicating smell of wood burning in Chef Mark Jensen's open kitchen steps away from the Distillery into Middle Fork Kitchen Bar. The Kentucky Style Cuisine responds to the seasons with elements of creativity with the objection to never disappoint.  Start with several small plates or spreads (boule & brisket was amazing) include a protein and finish with something sweet.   But don't forget to have a cocktail or two (designate a driver please) like a Beehive or a Suffering Bastard in Heaven.  I'll let the staff at Middle Fork explain the names.  Even though you'll be stuffed and you might already indulge in a sweet treat at mfkb, there's always room for ice cream at Crank and Boom.  No seriously, make room if you can't even think about eating another thing.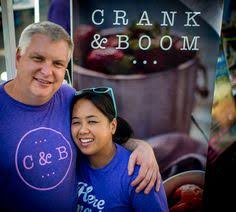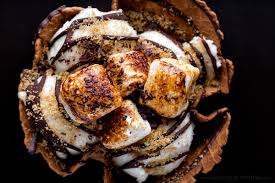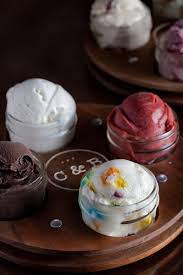 Crank and Boom owners Toa and Mike Green decided they needed a sweet treat as a finale when guests finished their Thai meal at the Thai Orchard Café. Years before, Toa asked her parents to come out of retirement to help her open the Café.  They complied.   When thinking about a desert, Toa immediately thought of Coconut Ice Cream. But not just any Coconut Ice Cream, Thai Coconut Ice Cream, which has a different texture and flavor than what, everyone was consuming.  Toa and Mike purchased an Ice Cream Maker on Craigslist and started making small batches using local farm fresh ingredients to create this Thai street specialty.   How did Crank and Boom come about? Well, the Thai Food took a backseat to the ice cream and people wanted more of it.  Toa and Mike started to sell ice cream out of a cart and tent at Community Events.  Skip ahead—the company now has two shops, a wholesale division, over 15 different flavors and a secret flavor which comes out every Friday.  And trust me, lines do form.   Try a sampler (no, I'm not kidding) and taste a bit of something chocolate, something caramel-y, something very berry and something nutty. Seriously there's nothing more I can say.  It's that good.
The Maker's Mark Experience
About 90 minutes outside of Lexington in Loretto, KY you'll find Maker's Mark Distillery.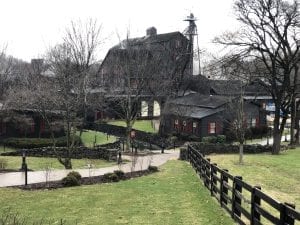 Don't let the car ride dissuade you from going.   Take a tour and do a tasting of this retro distillery.  The property alone is breathtaking and the story of Bill and Margie Samuel is even better than the view.  With his family's recipe in hand, this 4th generation bourbon maker set out to create the best bourbon he can make.  By replacing rye with wheat and toasting the grains verses distilling them, Bill Sr. created a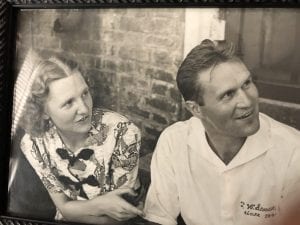 sweeter softer bourbon in less time reinventing the industry thus far.   But as the saying goes, "Behind Every Great Man is an Even Greater Woman" Margie added to the success of Maker's Mark by doing all of the Marketing and Branding for the company without any
experience in doing either.   She named the Bourbon after the "Maker's Mark" on her favorite pewter, created the design of the bottle, the scalloped shaped labels, and more importantly, the iconic wax dripping down the Maker's Mark bottle which they continue to do to this day.  No two bottles will ever be alike.
The long drive definitely will get you hungry so make a day of it!  While you're still on the grounds of the Distillery, walk over to Star Hill Provisions for lunch for some Southern food.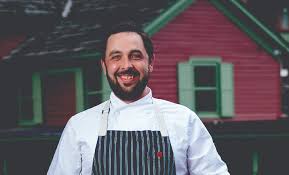 Chef Newman Miller can whip up an amazing Benedictine Sandwich as well a Kentucky Hot Brown made with Country Ham.  If Meatloaf is your thing, that's on the menu as well.  And of course, Hoe Cakes. All dishes are made with local ingredients and a love for everything Kentucky!  One thing—If you see Chef Newman, ask him to tell you the story of his Great Aunt Margret and her 11AM past time. It will make you feel right at home.
Gabe Fanelli
In another lifetime I went to Culinary School (ICE) and graduated with a degree in Pastry Arts. I interned and worked for a bit in the Test Kitchen of Rachael Ray's Magazine "Everyday with Rachael Ray" but missed meeting her by 15 minutes. Currently, I'm the Marketing Director for Town Sports because after eating all of that pastry and working in a test kitchen, I needed a free gym membership.