Blending classic Japanese umami flavors with the bold tastes of NYC, Tonchin brings Japanese cuisine to Midtown New York.
Comparable to an izakaya- a type of informal Japanese pub, Tonchin is best known for serving Tokyo tonkotsu ramen. A unique style of Japanese cuisine consisting of Tokyo-style tonkotsu broth and house-made Tokyo-style noodles. Not to be confused with the instant noodle packs found in every college dorm room. Only high-quality house-made noodles are served at the Japanese restaurant.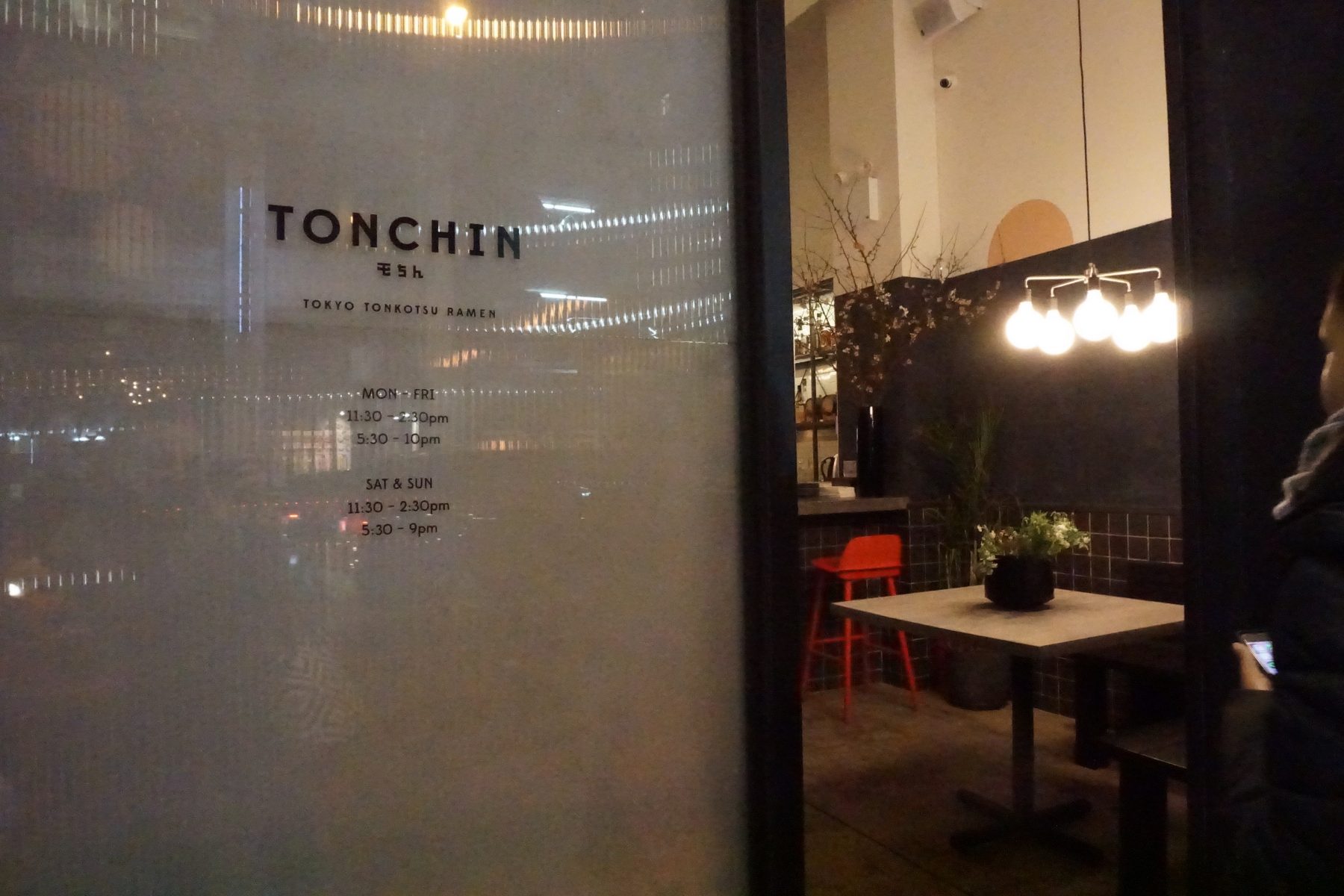 Sons of Katsuhiro Sugeno, who opened the first restaurant in Tokyo in 1992. Toui and Anan Sugeno, successfully extended the Tonchin chain in the U.S. With over 70 locations in Asia,  together with chef Masaru Tada the brothers work to uphold the authentic Japanese culture and tastes. Creating a fresh experience at Tonchin Midtown as opposed to introducing yet another "Americanized Japanese restaurant".
Itadakimasu! ( Let's Eat)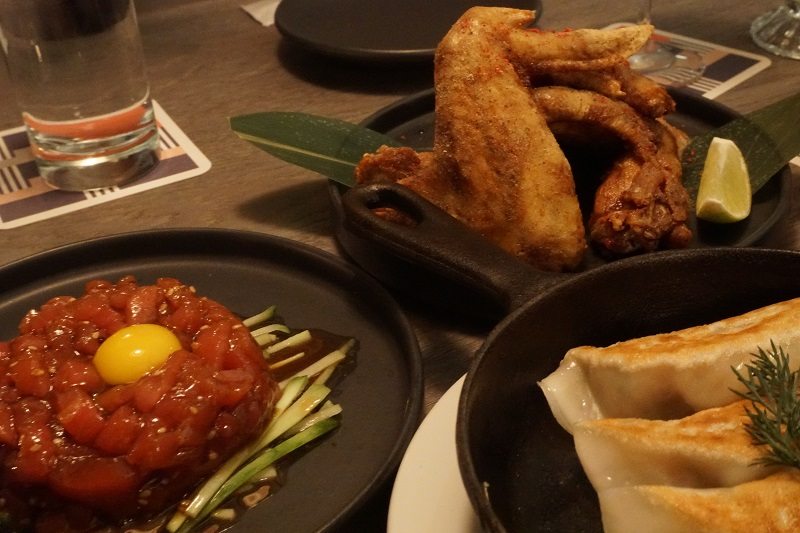 The menu contains all the classic Japanese essentials such as nambutekkiyakki dishes, dumplings, fried fish, kaarage and ramen (smoked dashi ramen, anyone?). As well as a wide assortment of sake, shochu and cocktails (such as the smoky matcha) .Popular items from the starters menu includes; the tuna tartare with yuzu pepper,  addicting chicken wings and the umami-licious pan-fried ginger gyoza.
The main feature; ramen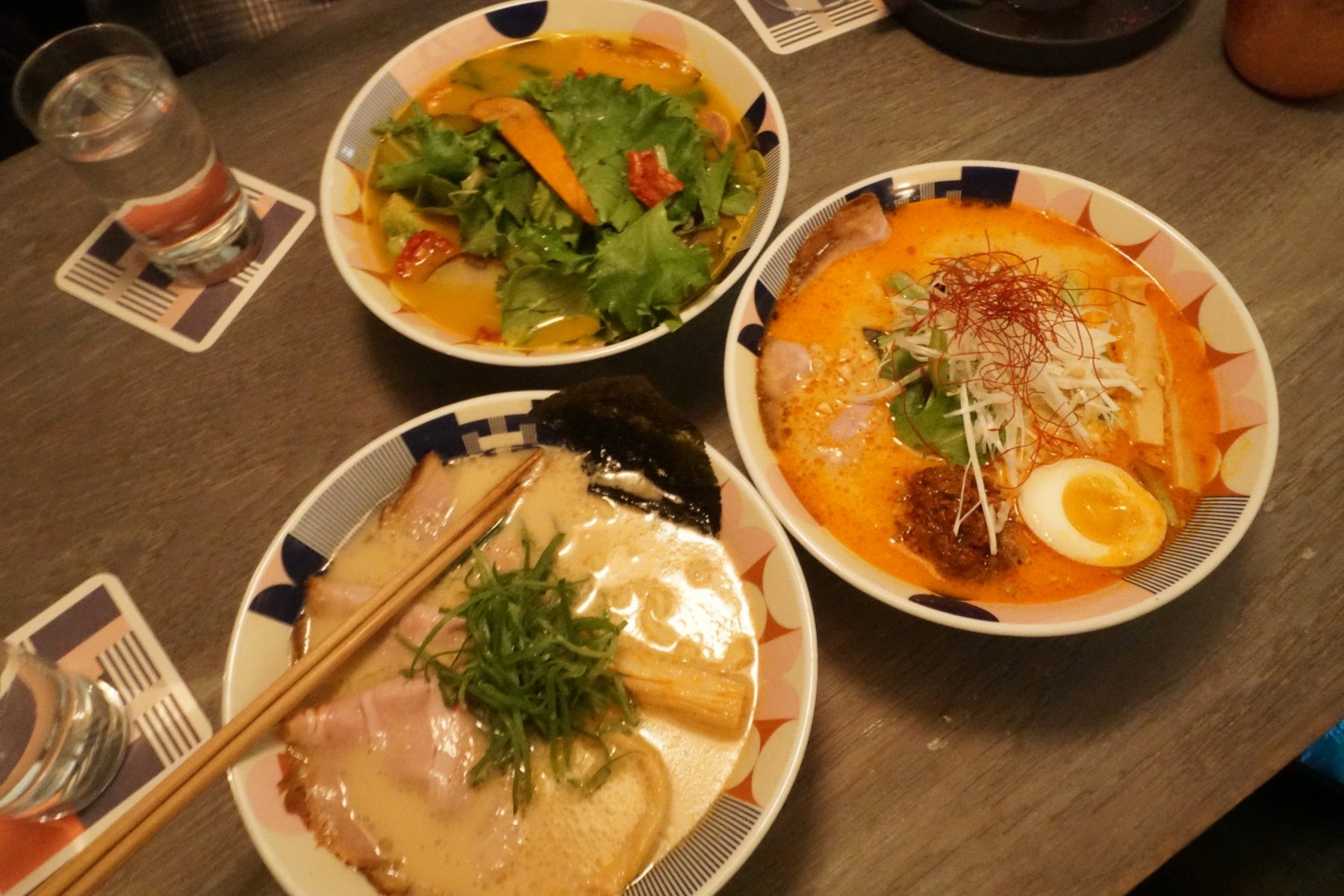 Because of its in depth preparation method and detailed ingredient list, ramen is a complicated yet super delicious dish. There are several bases which often range from heavy to light (bases include: salt, soy, miso and pork bone.) seasonings and noodle preparation. At Tonchin the noodles  are a mix between Hosomen and futomen. Not too thin not too thick – they're just right.  For the broth, Tokyo-style tonkotsu broth is made from boiling ground up pork bones, and for the vegans out there, Tonchin has you covered with a vegan broth and vegan noodles. The toppings consist of vegetables, seasonings, meats and sauces that are prepared separately. Here's what you can choose;
Classic Tokyo Tonkotsu : pork broth, homemade noodles, roast- ed pork, egg, scallion, menma, seaweed.
Spicy Tan Tan: pork broth, homemade noodles, roast- ed pork, egg, scallion, menma, crushed nuts, miso, chilli pepper.
Roasted Veggie Vegan: homemade vegan noodles, sesame, seasonal roasted vegetable.
Inside Tonchin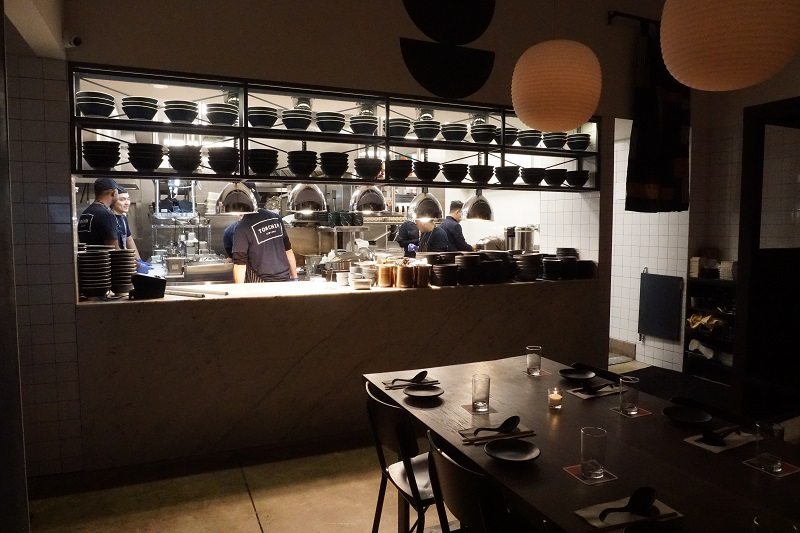 Sit comfortably in the 60 seat restaurant, either at the bar located in the front with a view of the open kitchen. Or in the minimalist and sleek dining area.  Don't miss the restaurant has a small signage so look for their distinct door with the red & pink color blocking.is located at 13 W 36th St. New York, NY 10018.
Alyssa Holder
I enjoy listening to the stories of the people who devote their time to fill our stomachs with scrumptious food. And of course, experiencing and sharing my thoughts on the cuisines that span across the world.