Gilda Claudine Karasik ponders the similarities between cooking and love poems.
By Gilda Claudine Karasik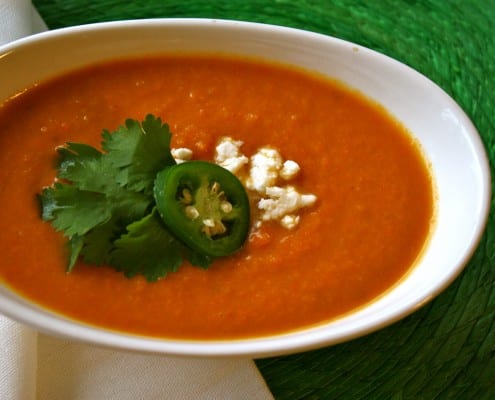 Just the other night, I sat across from a poet and tried to figure him out.  We talked about writing, both the craft and the urge to do it.  For him, writing is a personal endeavor, his intention being primarily to get the words out of his head and onto paper.  He is a writer who writes for himself.
This strikes me as mysterious and I ponder the conversation while cooking a few days later. As I peel and chop vegetables, my mind wanders and I begin thinking about my friend, Valerie, who shared her tomato soup recipe with me recently.  It occurs to me that sharing recipes and cooking for others is much like writing a poem for a lover or reading a story to a child, the common denominator a desire to impart something earnest and special.
See Also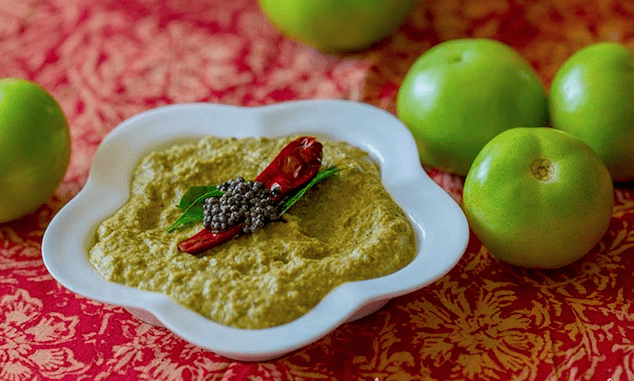 Maybe my perspective is a byproduct of an extroverted personality, as my poet friend (a classic introvert) suggested while we bantered about why we each like to write.  Me?  I have things to say, stories to tell, recipes to share.  I write (and cook) for others because I find happiness in the notion that someone might like my stories, enjoy what I enjoy, experience what I experience, feel what I feel when I read a good piece of writing or eat a delicious piece of pie. Because maybe the need to share, whether through writing or cooking, is as primal as the act of writing for one's self.
Print
Creamy Tomato Soup
Adapted from my friend Chef Valerie Harding's tomato soup recipe.
Author:

Gilda Claudine Karasik

Prep Time:

30 mins

Cook Time:

1 hour

Total Time:

1 hour 30 minutes

Yield:

4

to 8

1

x
1/4 cup

of olive oil

4

or

5

large carrots

1

medium onion

10

Roma tomatoes

2 cups

tomato sauce*

2

celery stalks

2 cups

chicken stock

1/2 cup

heavy cream

1 teaspoon

chipotle powder
Salt and pepper to taste
Instructions
Heat the oil in a large pot.
Mince the carrots, celery and onion in a food processor.
Add to the oil and sweat until the onion is translucent.
Finely chop the tomatoes (or dice in a food processor).
Add the tomatoes to the vegetables in the pot and cook down until soft.
Add the chicken stock and tomato sauce.
Add spices and simmer for about 45 minutes.
Once the carrots have cooked through and are soft, use an immersion blender or regular blender to purée some or all of the soup, depending upon your preference for texture.
Add the cream and return to the pot to simmer for another 15 minutes or so.
Notes
* I use 1 can of organic tomato sauce but if you are concerned about levels of BPA in canned goods, you can buy plain tomato sauce in a jar or finely chop tomatoes and place in a covered pot with olive oil and a little water. Simmer the tomatoes until they dissolve into a sauce.
Gilda Claudine Karasik
Gilda Claudine is a lawyer and freelance writer. She blogs about Mexican food and culture at www.dosgildas.com and about writing at www.dkwritings.wordpress.com. She is currently working on a her first novel.