You can whip up the sauce for this dish in the time it takes to cook the pasta, making it the perfect mid-week dinner.
By Amber Massey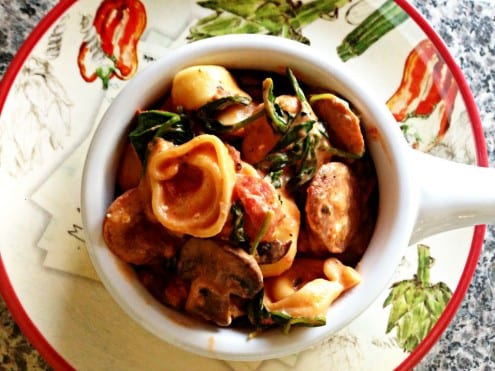 Tomato and Sausage Tortellini
You can whip up the sauce for this dish in the time it takes to cook the pasta, making it the perfect mid-week dinner.
Ingredients
1 (19 ounce) package frozen cheese tortellini
1 tablespoon olive oil
½ teaspoon black pepper
¼ teaspoon kosher salt
1 medium yellow onion, diced
1 (8 ounce) package sliced baby bella mushrooms
2 fully cooked Italian chicken sausage links (3 ounces each), sliced
1 can (14-1/2 ounces) fire roasted diced tomatoes with garlic, undrained
1 (8oz) can tomato sauce
1 package (6 ounces) fresh baby spinach
4 ounces reduced-fat cream cheese
½ cup shaved parmesan cheese
Instructions
Cook tortellini according to package directions.
Meanwhile, in a large nonstick skillet coated with cooking spray, heat olive oil. Add in mushrooms and onion and cook 4-5 minutes until onion is golden and the mushrooms begin to brown. Season with salt and pepper. Stir in sliced sausage and cook over medium-high heat 4-5 minutes or until browned. Add tomatoes, tomato sauce, and spinach; cook and stir just until spinach is wilted. Stir in cream cheese until melted.
Drain tortellini; add to sausage mixture. Toss to combine.
Serve with parmesan cheese if desired.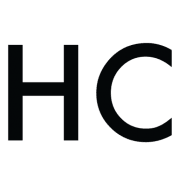 Amber Massey
Amber Massey is a southern-raised, food-loving, registered dietitian focusing on the culinary world of dietetics. Personal chef, author of her blog, Chocolate Broccoli, and accidental lover of food photography, Amber takes pride in healthy recipe development as well as culinary and nutrition instruction through personal and public cooking classes, public speaking, and media outlets. Amber can be seen in print for her nutrition expertise, as well as multiple magazine publications for her culinary creations, including Taste of Home, Healthy Cooking, Simple and Delicious, and Country Women's Magazine.