The title tells the whole story in what could hardly be called a recipe. But it's a suggestion worth taking as the complexity of rock salt carries this salad.
By Chitra Agrawal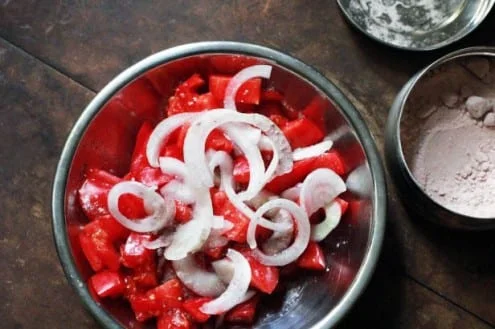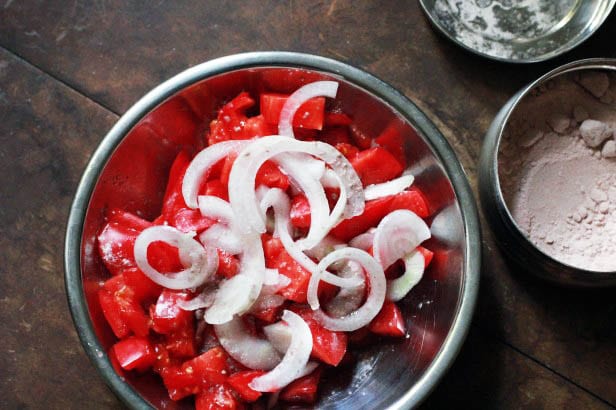 Tomato and Onion with Rock Salt
The title tells the whole story in what could hardly be called a recipe. But it's a suggestion worth taking as the complexity of rock salt carries this salad.
Ingredients
2 medium size tomatoes, chopped large
¼ medium white onion, cut into thin rings
rock salt, to taste
Instructions
Place tomatoes in bowl first.
Garnish with onions and a sprinkling of rock salt.
Gently mix together and serve.