Remake delicious curry marinated skewers with tofu and a silky peanut sauce. A great vegetarian dish as we head into barbecue season.
By Pallavi Gupta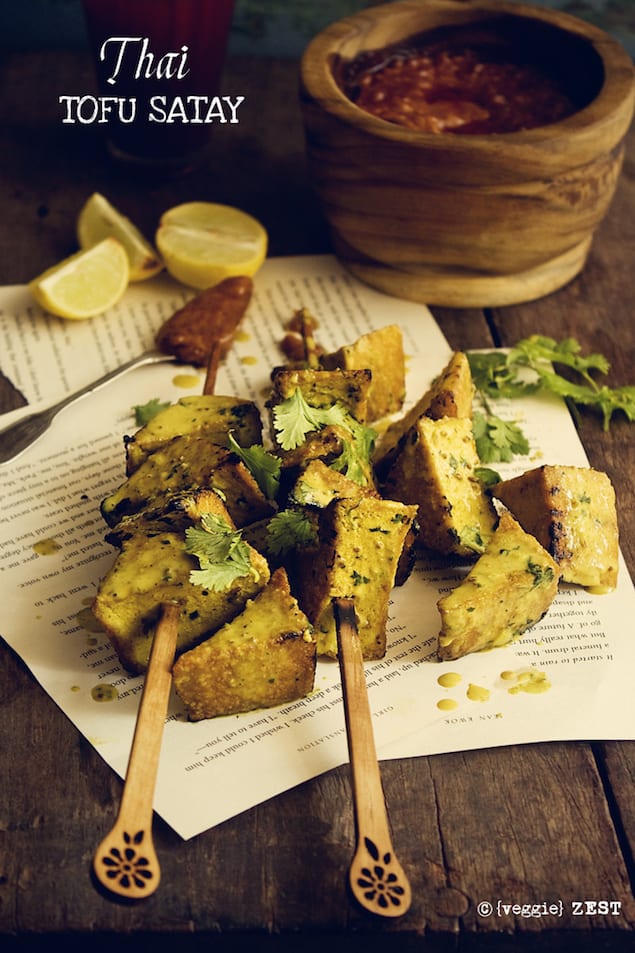 In my chicken eating days, satay used to be something that I really enjoyed eating. The answer to my craving and possibly yours is this recipe. Its packed with the same flavors of a chicken satay and with a substitute of tofu complete with great texture. I used fried tofu for this recipe because it helps hold the shape of the tofu when you marinade it and grill it. Also it makes tofu absorb the marinade better and gives a good texture and bite to the overall dish. This recipe would be great for a barbecue party.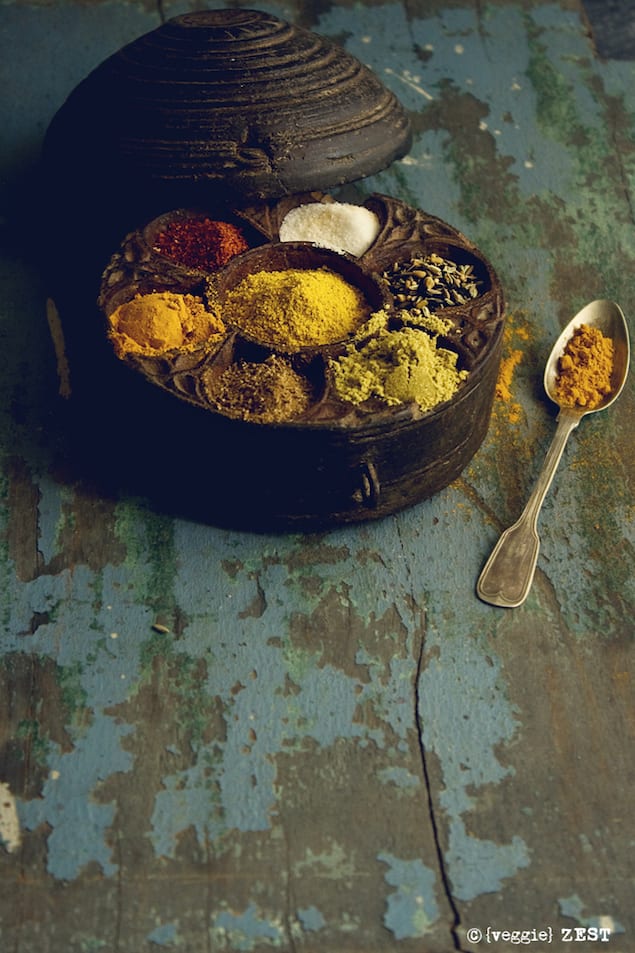 The marinade is simple and doesn't call for many ingredients. Use a homemade or a store bought curry powder for this recipe…it would taste just fine. You can find the recipe for homemade curry powder here but if you already have a bottle in your pantry then please go ahead and use that.
See Also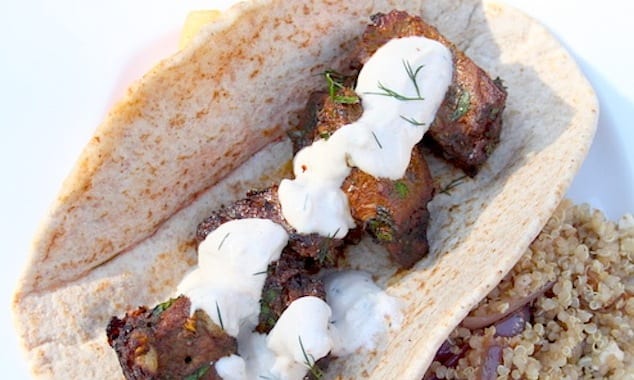 The satay is accompanied by a silky peanut sauce – which is again really easy to make and requires a few ingredients. The sauce really compliments the flavors of satay but you can very well enjoy any leftover that you might have over salads, as dipping sauce and even as a spread in sandwiches. It has such great flavors that in the future I might make the sauce just for using it as a salad dressing. Give this recipe a go if you love satays!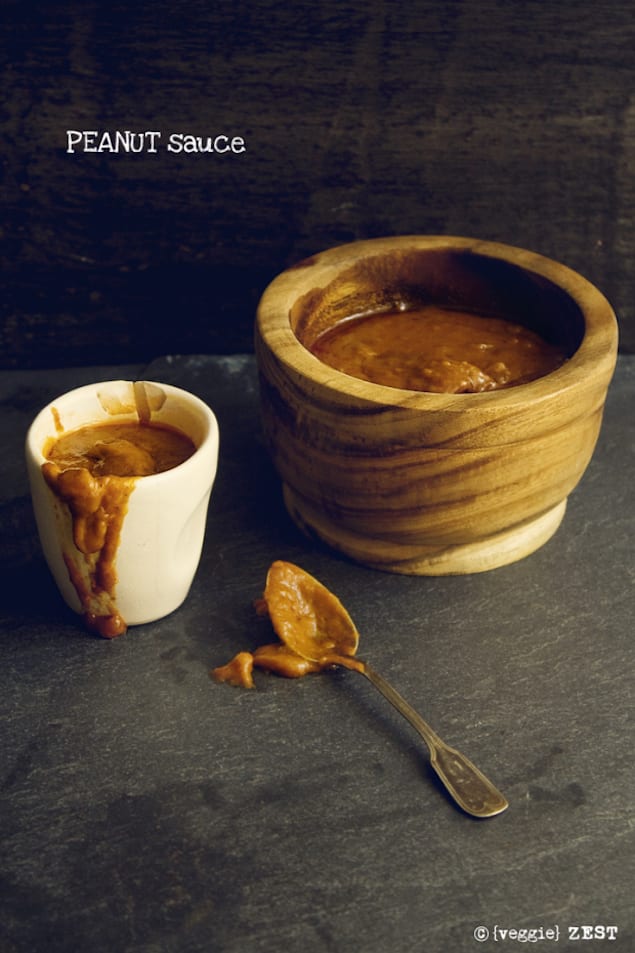 Tofu Satay and Peanut Sauce
Remake delicious curry marinated skewers with tofu and a silky peanut sauce. A great vegetarian dish as we head into barbecue season.
Cuisine:
Vegetarian, Thai
Ingredients
14 to 16 pieces of diced fried tofu
2 to 3 tsp vegetable oil
For Marinade
2 tsp. ground coriander
2 tsp curry powder
¼ tsp turmeric powder
1 tsp. cumin powder
2 tsp Sugar
2 tsp Salt
½ cup coconut milk
1 cloves garlic
handful of cilantro
1 stalk lemongrass
Peanut Sauce
2 tsp Red Curry Paste
1 cup coconut milk
1 tbsp brown sugar
1½ tsp salt
2 tsp vegetable oil
½ cup peanut butter
Instructions
In a large bowl add first 6 ingredients and mix roughly.
In a mortar and pestle or in a blender add garlic, cilantro and lemongrass and pound to make a chunky paste.
Add the paste along with the coconut milk to the spice mix and whisk to mix to form a smooth mixture. The marinade is ready.
Add the tofu pieces and toss them around till everything is coated in well in the marinade. Cover with a plastic wrap and refrigerate for 2 hours tossing the tofu a couple of time in between.
Arrange the tofu on skewers (roughly 4 per skewer) and either barbecue the skewers or cook it in a griddle with a little bit of oil. Keep brushing extra marinade onto the tofu while they are cooking.
Serve warm with a squeeze of lemon and some chopped up cilantro along with the peanut sauce
Peanut Sauce
In a wok heat vegetable oil. When the oil is hot add the red curry paste and cook till fragrant.
Add the coconut milk and bring it to a simmer.
Add brown sugar, peanut butter and salt. Stir and cook till everything is dissolved and the sauce turns a little thick. If you feel the sauce is too thick, add a tablespoon of water and cook for a few seconds. Taste and adjust the seasoning. Serve warm.
Pallavi Gupta
Pallavi is a vegetarian globetrotter, who currently lives in the southern part of India. Past ten years of her life includes living in six cities in three different countries. It has added to her vast exposure of cuisines from different parts of the world which is now reflected in her cooking. She shares her knowledge of vegetarian and vegan recipe from around the world via her blog Veggie Zest. When not cooking or photographing, she does graphic design.