Vegan or loaded with ahi tuna, this refreshing poke bowl is filled with big flavors and lots of veggies.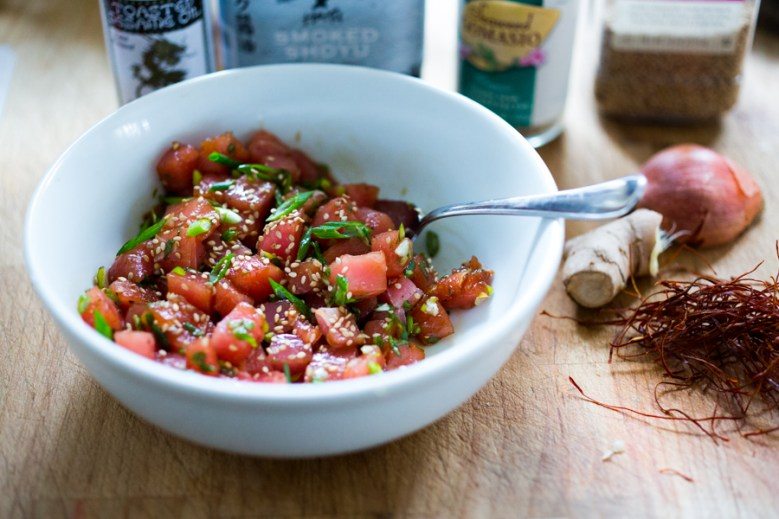 Here's something I've been loving this week – so fresh, healthy and fast: a Poke Bowl! (And a little secret . . . . you can keep this vegan. Yes, vegan Poke.)
Poke, if you are unfamiliar, is a marinated fish salad, hailing from Hawaii, traditionally seasoned with soy, sesame oil, seaweed and scallions. But what's great about it is how creative you can get with it. Place the poke salad over a bed of brown rice – or go carb-free with zucchini noodles, seaweed salad or kelp noodles, shredded cabbage, or cauliflower rice. Very customizable. You don't even have to use fish, keeping it totally vegan!
This Tofu Poke Bowl is just as good as the one with fish and it's a very affordable alternative. Use extra firm tofu, or purchase baked tofu.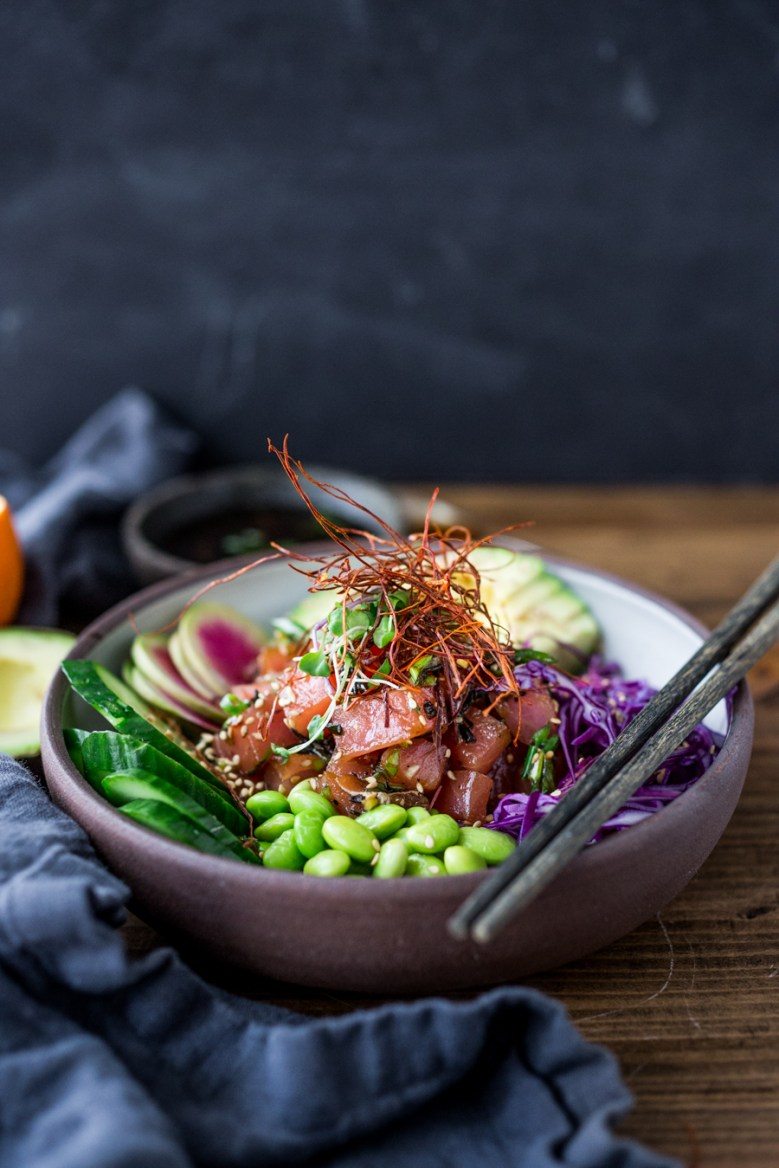 Here I've used Ahi tuna, cut into small cubes. I used a frozen block of sushi grade tuna (AAA) because fresh tuna, in our area, is over-the-top expensive.
Tofu is the least expensive option and is just as good in my opinion.
But if you have access to good fresh tuna, obviously it's the BEST!
You can really elevate Poke by using a good quality Shoyu Soy Sauce, or keep it simple and GF with Bragg's Liquid Amino Acids. Regular old soy sauce works just fine too.
Be sure to use TOASTED sesame seeds and TOASTED sesame oil for better flavor.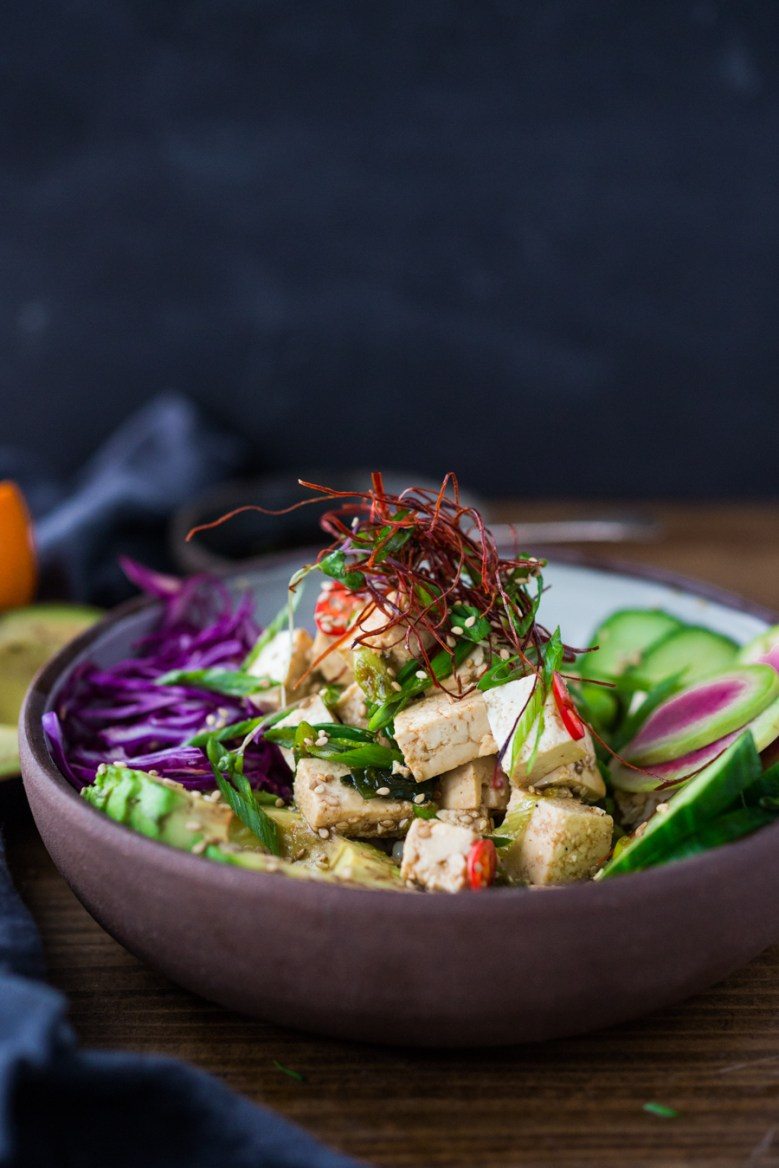 Assemble your bowls using what you already have. Here I've added cabbage, edamame, watermelon radish, avocado and cucumber. Then make the easy Ponzu Sauce to spoon over top.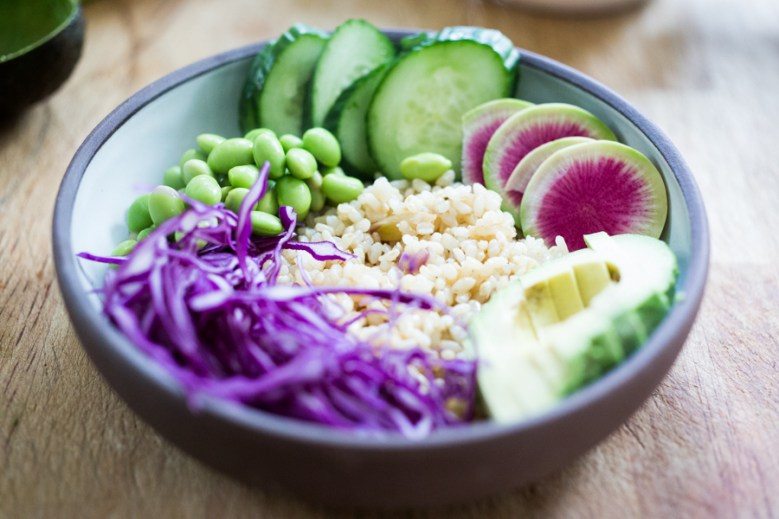 STEP BY STEP TO BUILDING THE BEST POKE BOWL!
See Also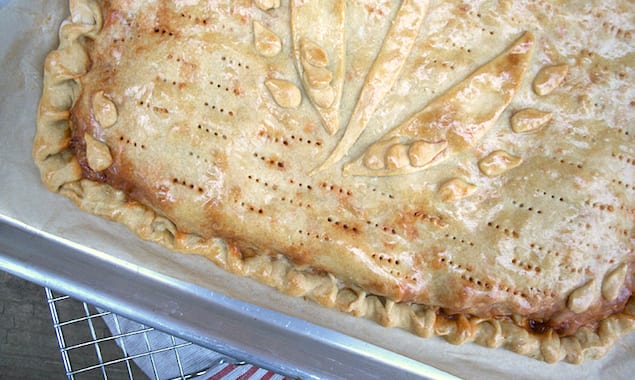 Pick a base for the bowl:
brown rice or try jade rice
kelp noodles or seaweed salad
zucchini noodles
kale, baby spinach or mixed greens
shredded cabbage, jicama or carrots
Pick a Protein:
ahi tuna
wild salmon
albacore tuna
scallops or cooked shrimp
tofu
Pick "mix-ins":
scallions, red onions, pickled onions
cilantro, dill, basil, shiso
toasted sesame seeds
kimchi
nuts- almonds, macadamia, cashew, peanuts, pine nuts
seaweed- like hijiki
fresh chilies
fresh ginger
Pick Bowl Toppings:
avocado
sprouts
edamame
roe
grated carrots, beets
cucumber
fresh mango
radishes
crispy shallots
shredded cabbage
nori
pickled ginger
shiso leaves
pomegranate
furikake
kimchi
chili threads
THEN ASSEMBLE!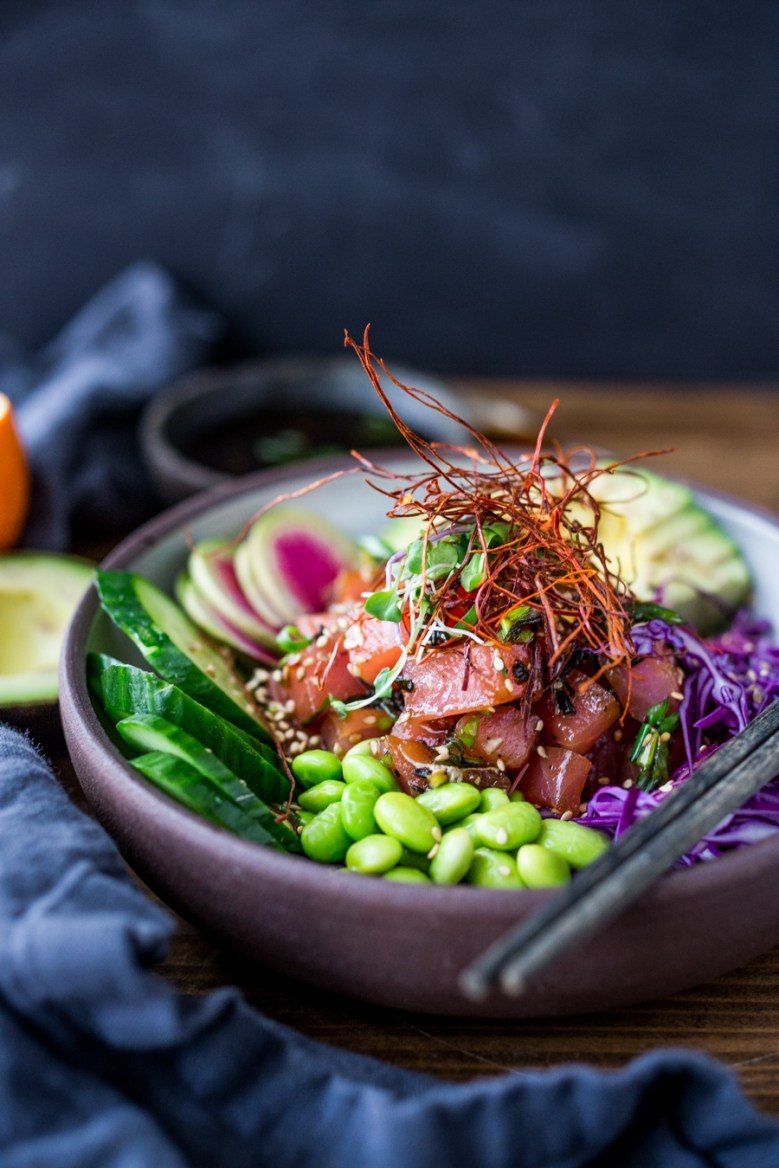 Sylvia Fountaine
Caterer and chef of Feast Catering Co., my blog Feasting at Home is where I share wholesome, seasonal recipes we cook at home.