Add some spice to spring with an asparagus jalfrezi. Garlic, ginger, and chilies coat the crispy tofu for a flavorful dish.
By Soni Sinha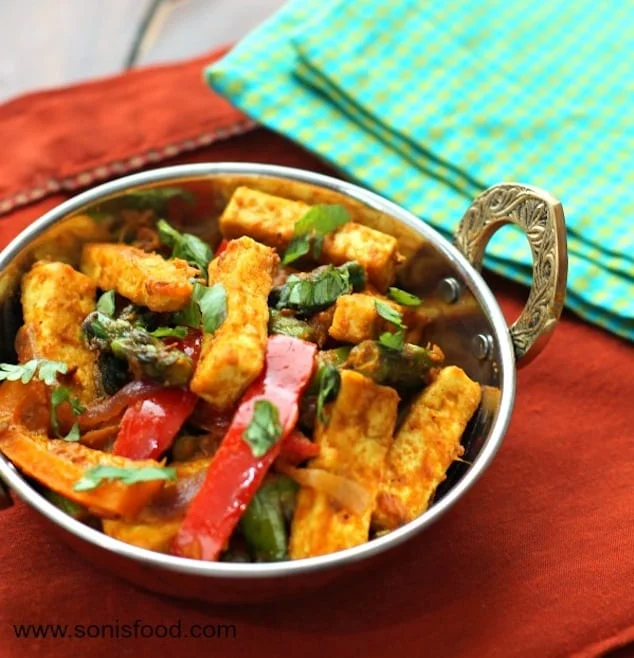 I love crunchy vegetables and Asparagus is one of my favorites.They're super easy to cook, hardly require any preparation and they're healthy in vitamins and minerals.Combine them with some Tofu and Peppers and you have one irresistible dish that's to die for.Its an Indian stir fry that is super easy and makes for a great side dish.
Jalfrezi is a dry stir fry that uses onion,tomatoes and peppers along with chilies and you can make it using your favorite meats or veggies. The vegeterain version is typically made using Paneer,but Tofu is a great alternative. My kids love Tofu and I've been using them instead of Paneer in most of my Paneer dishes of late.I love the taste and texture once they're shallow fried in a little oil to get those crispy edges.
My Tofu and Asparagus Jalfrezi has some amazing flavors going on with the onions,garlic,ginger and the spices.Adding Asparagus was a genius idea and once it gets coated in these flavors its out of this world. The Peppers along with the Asparagus add their lovely color and crunch and the Tofu absorbs all the wonderful spices. The whole dish has this lovely spring feel to it and its a new family favorite.

Tofu Asparagus Jalfrezi
Add some spices to spring with an asparagus jalfrezi. Garlic, ginger, and chilies coat the crispy tofu for a flavorful dish.
Ingredients
Extra Firm Tofu-13 oz
Cumin Seeds-1 tsp
Whole Red Chili-2
Onions-2 sliced
Crushed Ginger-2 tsp
Crushed Garlic-2 tsp
Ground Coriander-2 tsp
Garam Masala-1/2 tsp
Turmeric-1/2 tsp
Red chili or paprika-1 tsp
Tomatoes-2 sliced
Sliced Red and Orange Peppers-2 cups
Asparagus-1 bundle chopped
Oil-2 tbsp plus 3 tbsp
Salt-to taste
Instructions
Squeeze excess water from the Tofu by pressing between your hands and cut them into long pieces.
In a wok add about 2 tbsp of oil and saute the Tofu on medium high heat until golden.Transfer onto a tray.
In the same wok heat oil and add cumin seeds until they splutter.
Add the sliced onions and chili.Saute until translucent.
Add the ginger and garlic and saute until the raw smell disappears.
Add all the spices and mix well until fragrant.
Add the tomatoes and cook for about 4-5 minutes until tomatoes are cooked.
Add the Peppers and Asparagus and cook for about 5-6 minutes until they're cooked through but not overcooked.
Add the fried Tofu and mix well.Check the seasonings. Serve hot.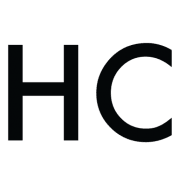 Soni Sinha
Soni is a recipe developer, food writer/blogger who creates recipes with a healthy Indian twist. She is a passionate cook and her recipes cater to readers who are are willing to try contemporary Indian flavors in wide ranging fusion dishes that she creates.She shares all her cooking adventures on her blog Soni's Food.