Toffee Sticky Pudding, also known as Sticky Toffee Pudding, is a steamed or baked dessert consisting of a moist sponge cake made with dates, topped with a warm toffee sauce and finished with a cloud of whipped cream.
By Carol Egbert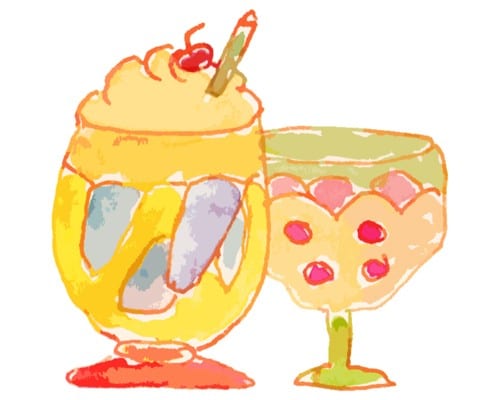 A recent trip to England reminded me that America and England may have a common language but there are times when we don't understand each other. I know that a lift is an elevator, a flat is an apartment, and although lorry may be a momentarily confusing term for a truck, those differences are inconsequential, compared to what I found on British dessert menus and in cookery books.
There are many desserts, called puddings in Britain, with names that are charming and inscrutable enough to require translation.
 Here's my guide to British Puddings:
Cabinet Pudding or Chancellor's Pudding – This traditional steamed, molded pudding, made from a combination of bread or sponge cake and dried fruits, is usually served with a sweet custard sauce.
Clootie Dumpling – Dumplings made with flour, breadcrumbs, raisins or currants, suet, sugar, spice, milk and, sometimes, golden syrup. The dough is wrapped in a floured cloth, placed in a large pan of boiling water and simmered for a couple of hours before being lifted out and dried in front of a fire.
Duff – A steamed pudding, traditionally served on Christmas Day, it originated in medieval England and is also known as plum pudding or plum duff.
Figgy Duff – It resembles white Christmas pudding but contains figs. It may be baked, steamed, boiled or fried and is known primarily because of the familiar request, "Now bring us some figgy pudding," in a Christmas carol.
See Also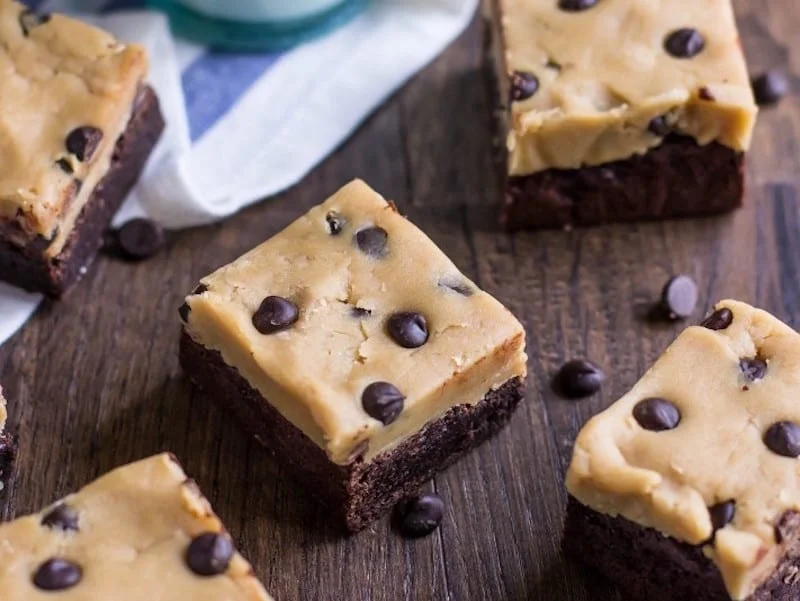 Jam Roly-Poly, Dead Man's Arm, and Dead Man's Leg are all names for a traditional dessert invented in the early 19th century. It is a flat, suet pudding, spread with jam, rolled up like a jellyroll and steamed. It is called Shirtsleeve Pudding when steamed in a shirtsleeve rather than a pudding bag.
Spotted Dick –A steamed, suet pudding, containing dried fruit, usually currants, commonly served with custard. Spotted refers to the dry fruit and Dick may be a corruption of the last syllable of the word pudding or a corruption of the word dough. This sweet treat is also known as Spotted Dog.
Sussex Pond Pudding – A rich dessert made by encasing whole lemons, butter and sugar in a wrapper of suet pastry. It is either boiled or steamed for several hours. If currants are added, this dessert is known as Kentish Puddle Pudding or Kentish Well Pudding.
Toffee Sticky Pudding, also known as Sticky Toffee Pudding, is a steamed or baked dessert consisting of a moist sponge cake made with dates, topped with a warm toffee sauce and finished with a cloud of whipped cream. It is my favorite pudding because I can remember its name, make it in an oven without using a shirtsleeve or any other strange equipment, and suet isn't an ingredient. I made it on Sunday to share with six friends for Charles' early birthday celebration. Here's a recipe for the cake and a second recipe for the toffee sauce that makes it a sticky pudding:

Toffee Sticky Pudding from a Vermont Kitchen
Warm date filled cake, topped with toffee sauce - perfection!
Ingredients
CAKE
¾ cup (240 ml) water
1 tea bag of black tea
10 ounces (280g) dates, pitted and chopped
1 cup (180g) light brown sugar
½ cup (120g) unsalted butter
3 eggs, lightly beaten
½ cup (120ml) dark rum
½ teaspoon cinnamon
1 teaspoon vanilla
2 cups (240g) all-purpose flour
½ teaspoon baking soda
1½ teaspoons baking powder
½ teaspoon kosher salt
SAUCE
1 cup (240ml) heavy cream
1 cup (180g) brown sugar
4 tablespoons (60g) unsalted butter
2 tablespoons (30ml) dark rum
¼ teaspoon salt
Instructions
CAKE - Bring water to a boil in large saucepan, add tea bag and let it steep for two minutes, remove tea bag.
Add dates to the tea and simmer mixture for five minutes to soften the dates.
Remove saucepan from heat, add sugar and butter and stir to dissolve the sugar. Cool for 15 minutes.
Add eggs, rum, cinnamon and vanilla.
Combine flour, baking soda, baking powder and salt in a mixing bowl, add the date/egg mixture and stir to form the batter.
Pour batter into a nine-inch (23cm), square cake pan that had been smeared with butter, dusted with flour and lined with parchment paper.
Baking for forty-five minutes, in pre-heated 350° (175º) oven until cake pulls away from the sides of the pan and a skewer, inserted into cake come out dry.
Cool on rack for ten minutes.
SAUCE - Combine cream, brown sugar and butter in a medium saucepan, bring mixture to a boil, stirring occasionally, cook, over medium heat, for three minutes, stir in rum and salt, and cook one minute more.
Notes
I serve slices of still-warm cake with warm toffee sauce and a dollop of whipped cream. Sticky Toffee Pudding is one of the reasons that my Nana sang "There'll always be an England, and England will be sweet!"
Carol Egbert
Carol Egbert is a writer, painter, graphic designer and cook. Her studio is on a country lane in rural Vermont. During mud season she escapes, for a couple of months, to a flat in Sicily overlooking the Ionia Sea. Her newspaper columns, magazine articles and blog are illustrated with her watercolor paintings – Honest Cooking means beautiful food.